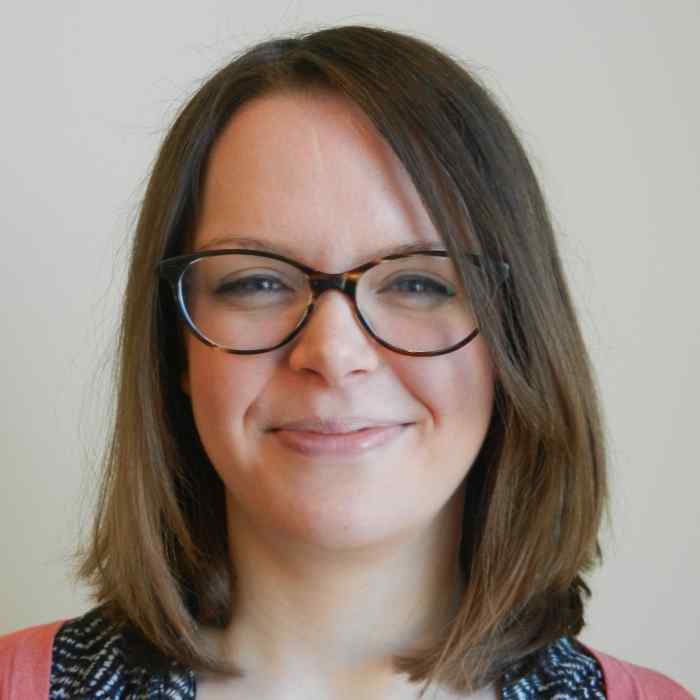 Sarah works on a variety of studies related to education, homelessness, and workforce issues. She dedicates much of her time to data management, analysis, and reporting for multiple federally funded grant recipients. These include a federal Promise Neighborhood—the Northside Achievement Zone—and projects funded by the National Science Foundation and the U.S. Department of Health and Human Services. 
Sarah contributes her analysis and writing skills to many other Wilder Research projects. She has written, analyzed, and presented on the 2012 and 2015 studies of homelessness on Minnesota's American Indian reservations. She has also coordinated evaluation activities for several educational organizations in Minnesota, including the Minnesota State Colleges and Universities, the Applied Learning Institute, and the Minnesota Department of Education.
Sarah's research interests include social mobility, workforce development, and college access. She's passionate about programs that connect students, educators, and employers with the goal of strengthening local economies.
Before coming to Wilder, Sarah led evaluation for the Macalester College Career Development Center and Hmong American Partnership in Saint Paul, Minnesota. She received her bachelor's degree in economics and Hispanic studies from Macalester College.