Title
Achievement Plus
Families, schools and communities collaborating for student success
Body
Achievement Plus Schools are full-service community schools that focus on raising student achievement. Schools and organizations work together to provide resources that help students and families to continue to succeed. Achievement Plus is a collaborative partnership of Saint Paul Public Schools and the Wilder Foundation.
Widgets
About Achievement Plus Schools
For over 20 years, Saint Paul Public Schools and the Wilder Foundation have collaborated with educators, partners and supporters to provide Achievement Plus full-service community schools where students and their families thrive.
Full-Service Community Schools
Achievement Plus is a whole-community approach to public education that supports student and family success. Achievement Plus Schools are public schools where community partners and educators work together to provide the resources and services that help students – and their families – continue to succeed. More information about community schools.
Community schools work because they:
Involve parents, community members and school staff in the students' academic achievement

Serve as a hub for the community and neighborhood

Are open to students, families and community members outside normal school hours

Offer educational opportunities and resources to school families and community members

Tap the community as a resource for learning
Designed as "neighborhood hubs," Achievement Plus schools provide: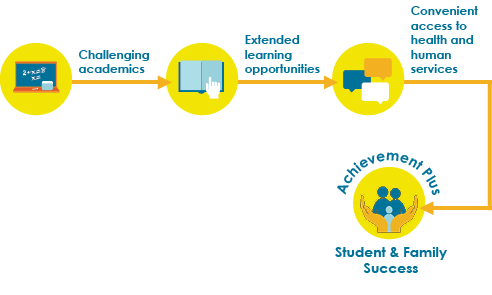 On-site Achievement Plus Partner Liaisons communicate and collaborate with the school, broader community, parents and guardians to better understand and ensure students and their families are connected to supportive services and resources.
School leaders, staff, families, partners and volunteers work together to raise student achievement and support unique family goals within the school community.
For more information, please contact:
Richard Gibson
651-793-7367
richard.gibson@wilder.org
It's a tremendous benefit for children and the families because of the wraparound services.
 
Community Partner
Courageous Stories of Achievement Plus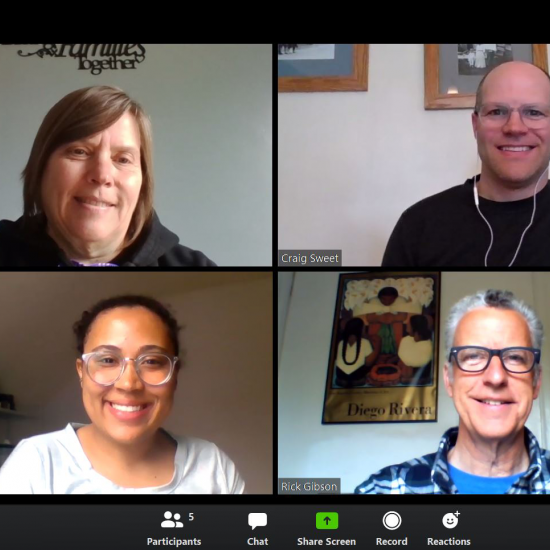 Achievement Plus Finds New Ways to Support School Communities during COVID-19 Closures
Students and families at Dayton's Bluff Achievement Plus Elementary School can get food and basic medical, mental health and dental care alongside classroom learning and academic instruction. Through Achievement Plus, a partnership with ...More about this story »
Get Involved with Achievement Plus
Tour a School
See our community schools in action. Connect with the Achievement Plus site coordinator at the school you'd like to visit for details or email us at achieve@wilder.org.
Volunteer
Volunteers help many of our community partners keep their programs running smoothly. Whether you want to tutor a student, stock a food pantry or help out in the classroom or at a school event, we can find the perfect spot for you. Contact achieve@wilder.org for more information.
Partner with Us
We are always looking for community partners who can bring needed services and resources to our Saint Paul families and students. If your organization is interested in partnering with us, let's connect. Please contact any of our Achievement Plus site coordinators to explore how we can work together or email achieve@wilder.org.