Tools for School Success Backpack Drive
Providing school supplies annually to students served by Wilder
Through the annual Tools for School Success backpack drive, you help make sure that more than 2,000 students served by Wilder have school supplies. By providing backpacks and school supplies, children are better equipped to start the school year with the supplies they need to be focused on learning. We've been coordinating the annual Tools for School Success backpack drive since 2006. Even during a pandemic, we continue to partner with families to ensure young people served by Wilder have the tools they need to succeed in school. 
Help us reach our goal to collect more than 2,000 backpacks full of school supplies by August 30, 2021!
Like in previous years, we are partnering with Greater Twin Cities United Way, our supporters and community partners to provide backpacks to children served by Wilder. Our collective support for families with school-aged children ensures they're ready for school with a new backpack and school supplies. 
For every $28 donated, you help one student get prepared with a backpack and school supplies. Starting July 1, 2021, you can get involved by either donating or dropping off backpacks packed with school supplies. 
School supplies set students up for success
We believe the annual Tools for School Success backpack drive helps address equity in our schools and in our community. Providing backpacks and school supplies for the children and youth served by Wilder helps support parents and removes barriers so more young people have what they need to succeed in school.
We hope that we have made a small contribution to the great work Wilder is doing in our community.
Julia Burgess, donor and volunteer who supports school success at Wilder
Two Ways to Support the Backpack Drive
Due to COVID-19, the backpack drive will again be adapted for the safety of employees, volunteers and recipients. There are two ways that you can help in 2021.
1: 

Fill and deliver complete, age-specific backpacks to Wilder.
You can purchase supplies and bring packed backpacks to Wilder for safe distribution to children and families. We will not be collecting supplies or packing backpacks on site this year. Instead, we are asking that donated backpacks are filled with complete set of school supplies and are dropped off already packaged for distribution.
Supplies Needed (All should be new)
Sturdy backpack (no wheels)

Washable markers (10-pk)

Crayons (24-pk)

Colored pencils

#2 pencils

Pens (black and blue)

Highlighters

Erasers

Scissors - blunt/rounded

Glue sticks

Pocket folders

One-subject notebooks

Pencil pouches

 
Drop off times are available on August 10, 17 and 18. Please click below to schedule a time to drop off backpacks and supplies—thank you!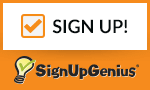 2. Make a donation to fill a backpack! 
I believe in Wilder's values and the mission. The work that I have done here feels more fulfilling than any paid job I ever could have done.
Kathryn Schleich, donor and volunteer who supports school success at Wilder
Want to Partner With Wilder?
The yearly Tools for School Success Backpack Drive is a perfect opportunity for businesses teams to make a difference in the community and a great project for families and individuals to do at home.
Have questions? Please contact Laura Brown at laura.brown@wilder.org for more information about how to participate.