Title
Meeting Space Rental
Rent Wilder Center conference auditoriums and meeting rooms for your next event!
Body
Wilder Center offers small-to-large capacity auditorium and meeting room rentals for your nonprofit, government agency or corporate event and is conveniently located between downtown Saint Paul and Minneapolis. Wilder Center is accessible by I-94, Metro Transit Light Rail, and several bus routes. Free ramp parking, free Wi-Fi, audio-visual equipment and a virtual add-on option for hybrid events make Wilder Center the perfect venue.
We're open: Meet in-person at the Wilder Center and offer guests a virtual option to join your hybrid event online!
Whether you're looking to host a community get-together or work meeting, we understand that health, safety and convenience are of utmost priority for events in these unprecedented times. 
Wilder Center is open for in-person events with new capacity guidelines and a virtual add-on option using Webex for your guests who can't be there in-person. With capacity for up to 3,000 online guests using our Cisco Webex events license, you can easily host a limited in-person event and have guests join online. We've had many hybrid, 100% virtual and live streamed events since last March! 
Event spaces are available for rent weekdays and weekends during the following hours: 
Monday-Friday: 6:30 a.m.-10:30 p.m.
Saturday: 6:30 a.m.-11:30 p.m.
Sunday: 6:30 a.m.-6:30 p.m.
For questions and reservations, contact John Zimmerman, Wilder Center Event Manager: 
651-280-2402 | meet@wilder.org
Check out the video below to learn more about the Wilder Center event venue, location and meeting spaces, or download more information.
Widgets
About Wilder Center's Meeting Spaces
Meetings spaces are available for rent on both the first and second floor of Wilder Center. Room charges are billed hourly (with a four-hour minimum for the auditorium spaces). We offer discounted rates for nonprofit/government agency rentals; rates are listed respectively.
Capacities & Guidelines for Safe Physical Distancing
| | | | | |
| --- | --- | --- | --- | --- |
| Auditorium | Theater & Classroom Style | U-Shape Style | Conference Style | Modified Cluster Style* |
| Full | 70 | 26 | 32 | 32 |
| A | 25 | 12 | 16 | 16 |
| A & B | 45 | 15 | 19 | 24 |
| B, C & D | 40 | 14 | 18 | 19 |
| C & D | 20 | 10 | 14 | -- |
| B | 20 | 10 | 14 | -- |
**Modified cluster style: 60" rounds and 4'x5' clusters are not an option. Conference style clusters for small group work will be accommodated with 6 tables for 4 people. 
Safety Guidelines at Wilder Center: 
Access event spaces from parking ramp to courtyard entrance; do not use main entrance.
Masks are strongly encouraged; sanitation stations will be available.
Individually packaged lunches only; no buffet style food and beverage.
Attendees should use restrooms when needed; no full group breaks.
Types of Event & Meeting Spaces for Rent at Wilder Center
Wilder Center Amenities Included with Meeting Spaces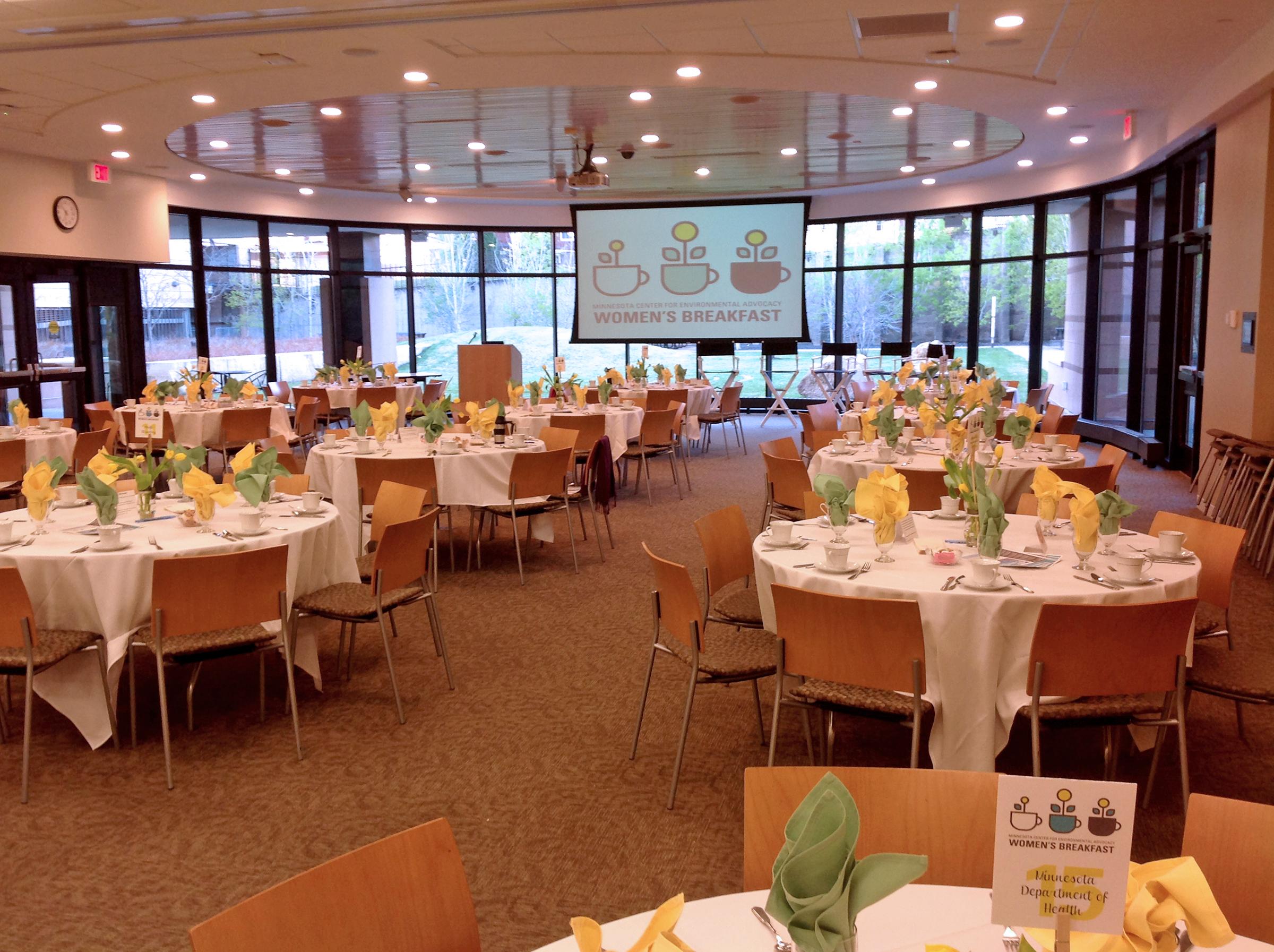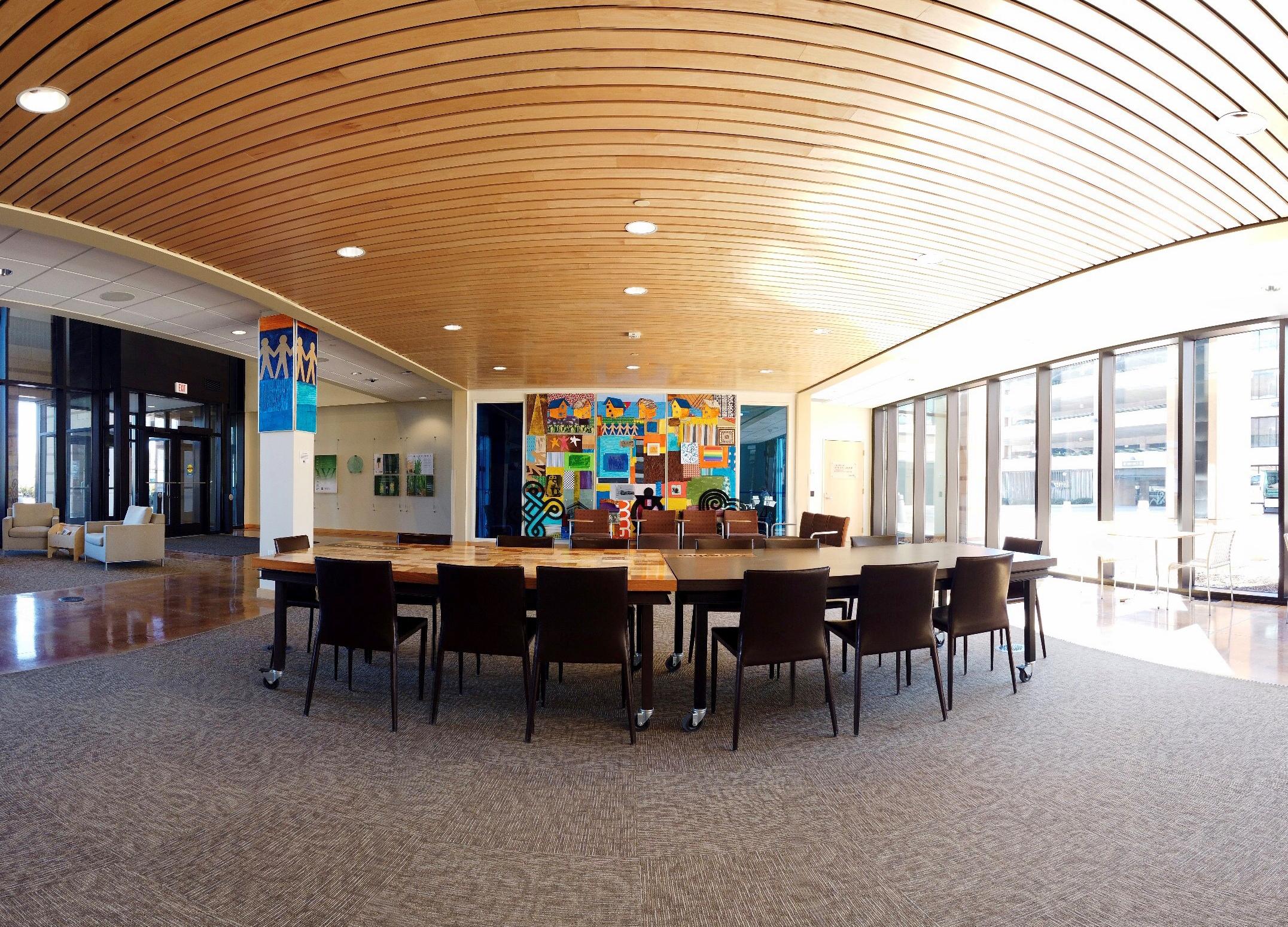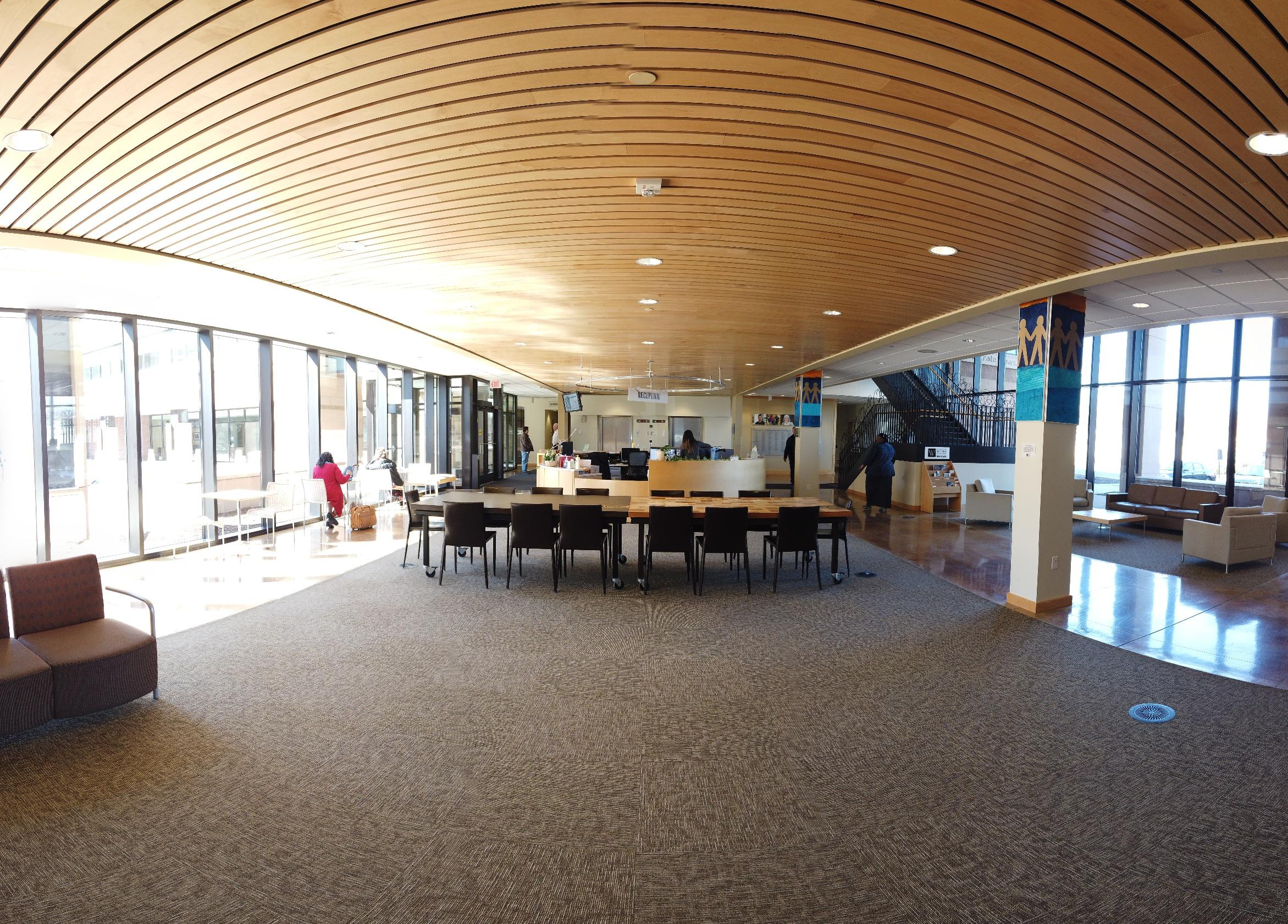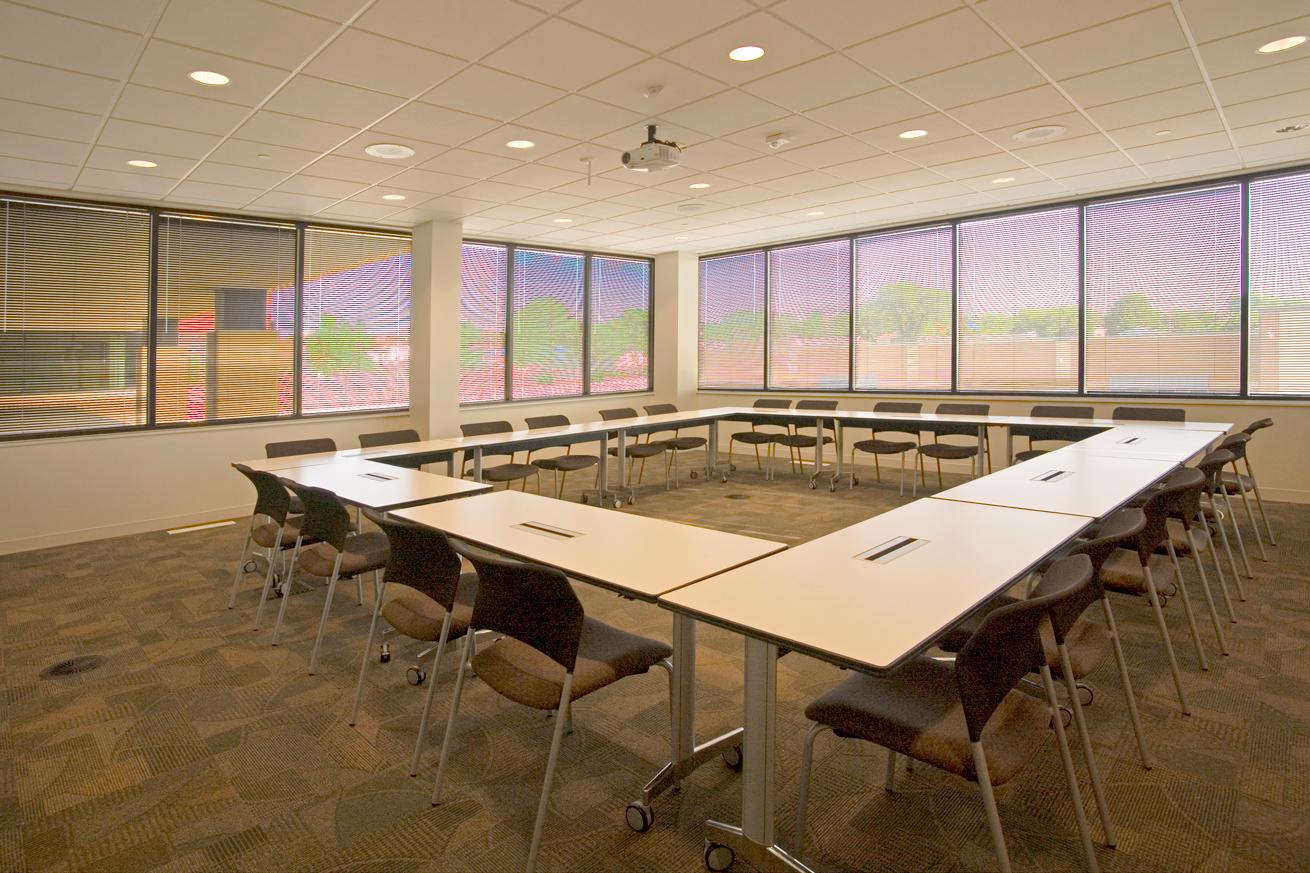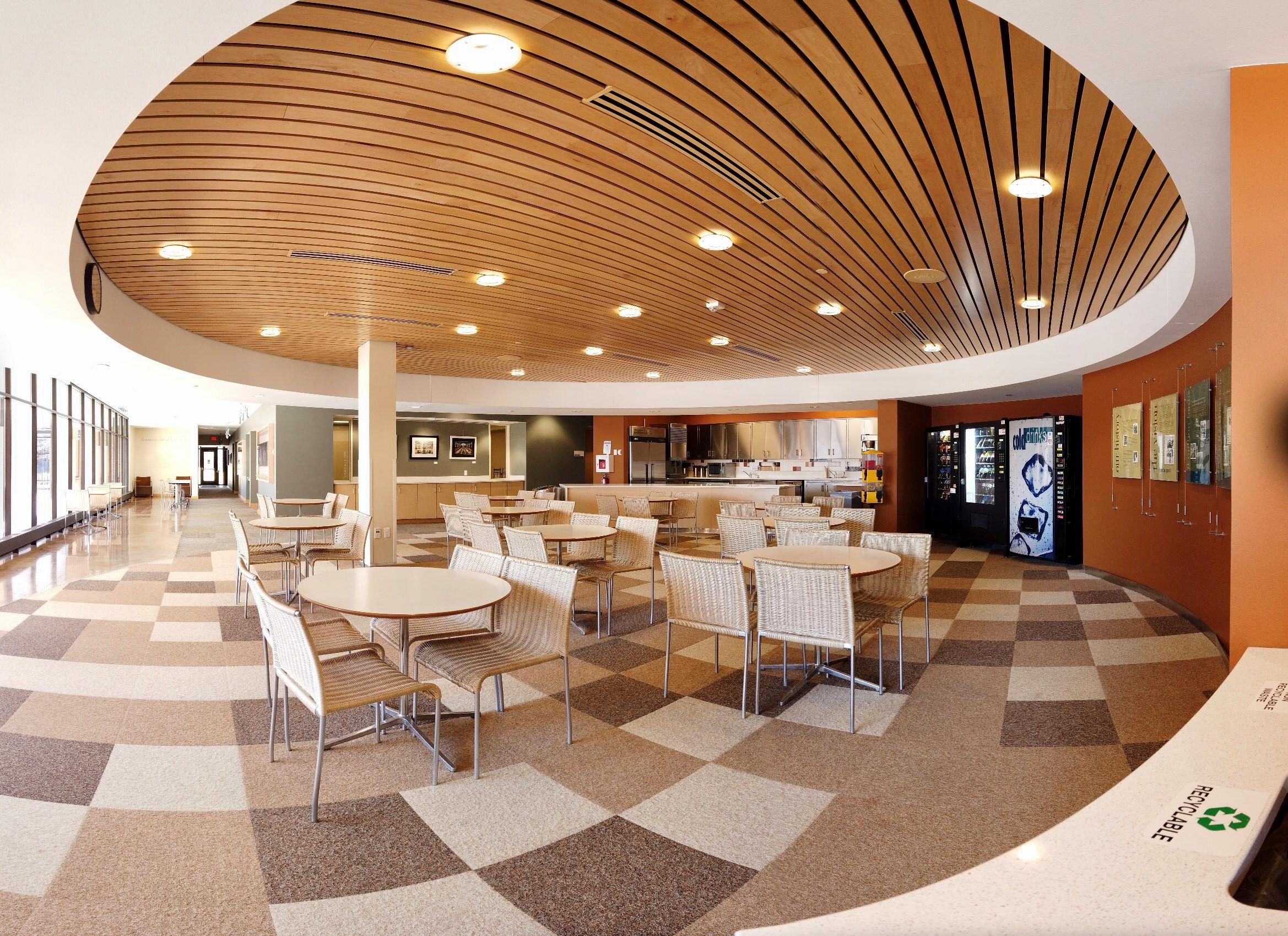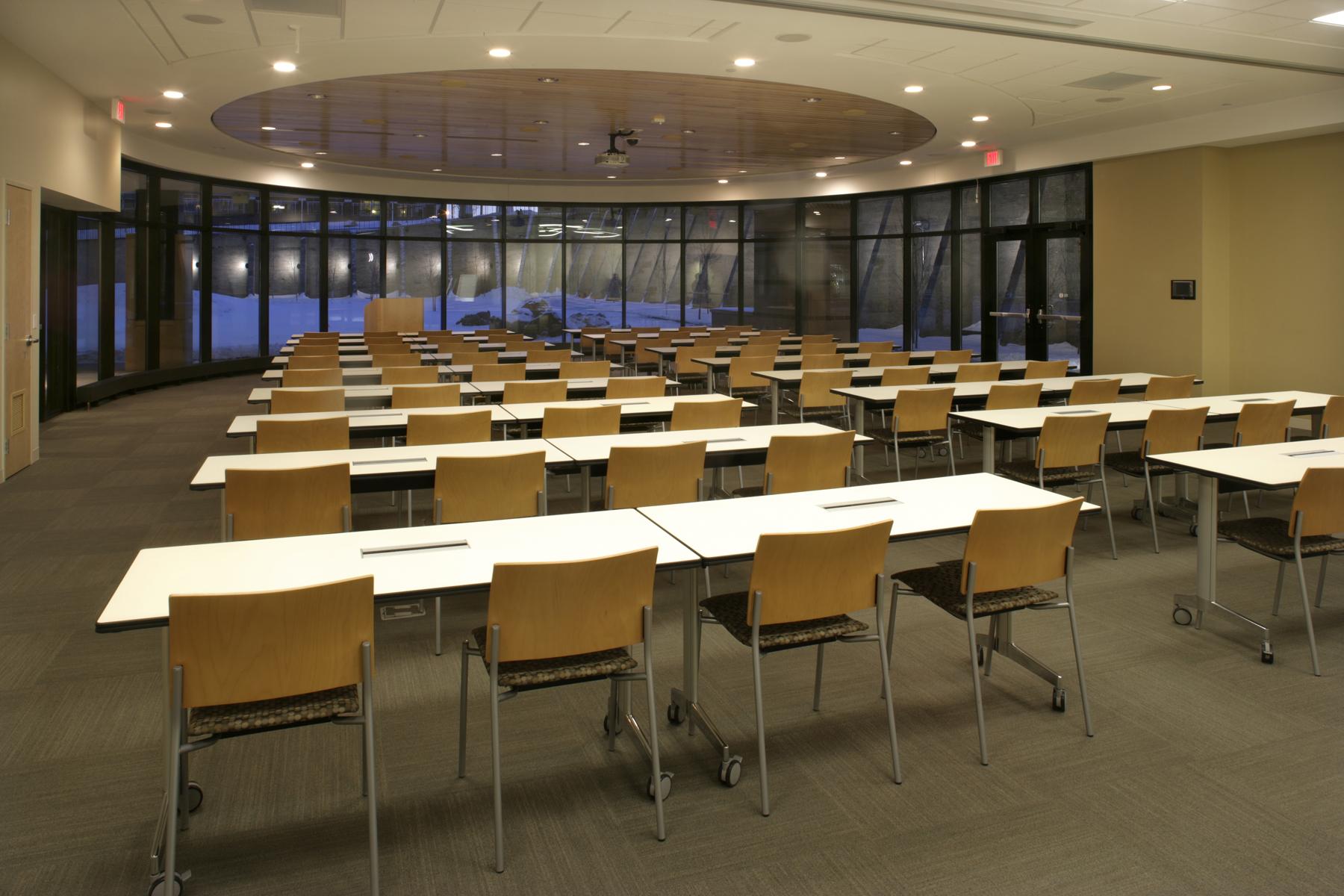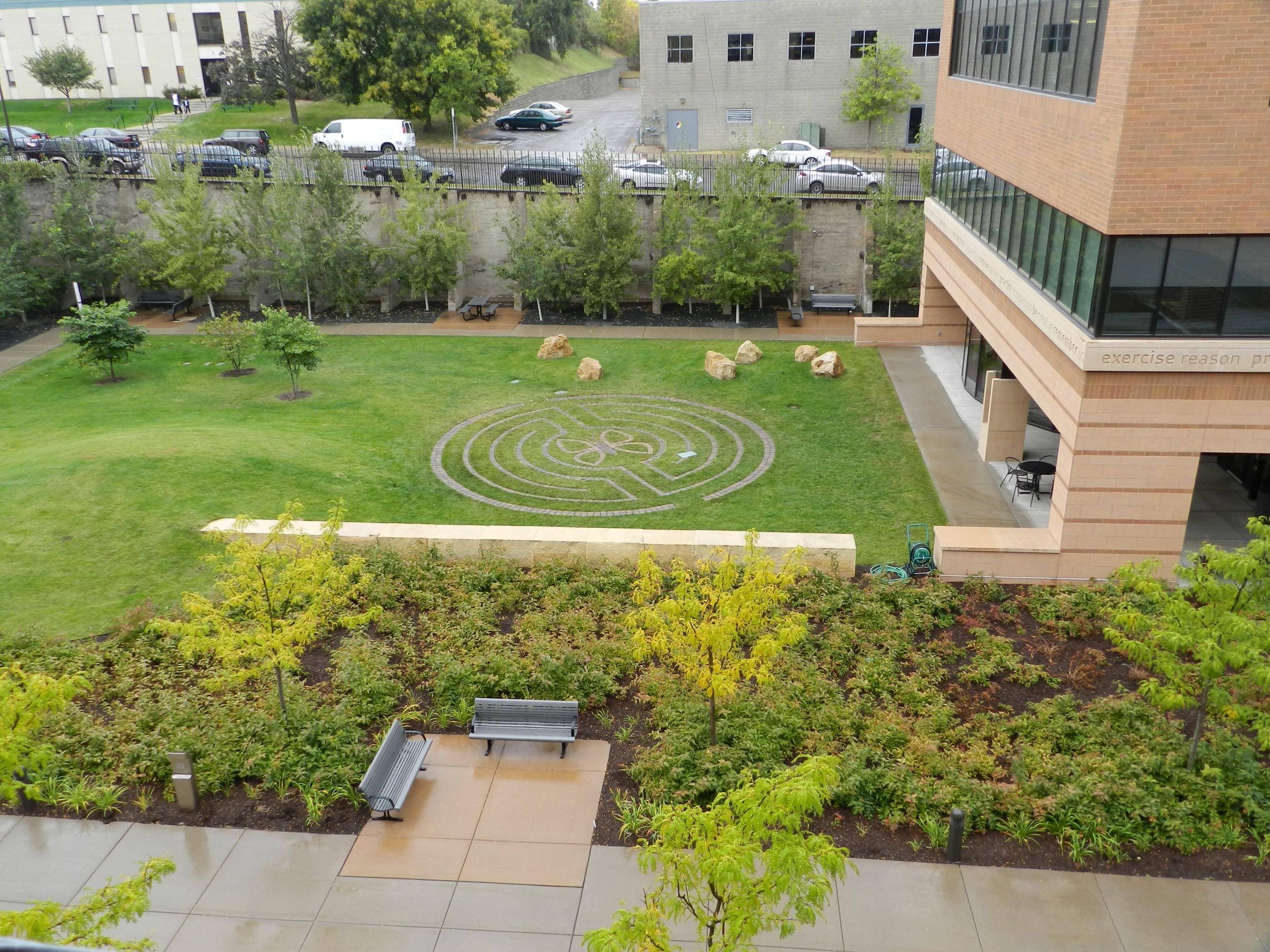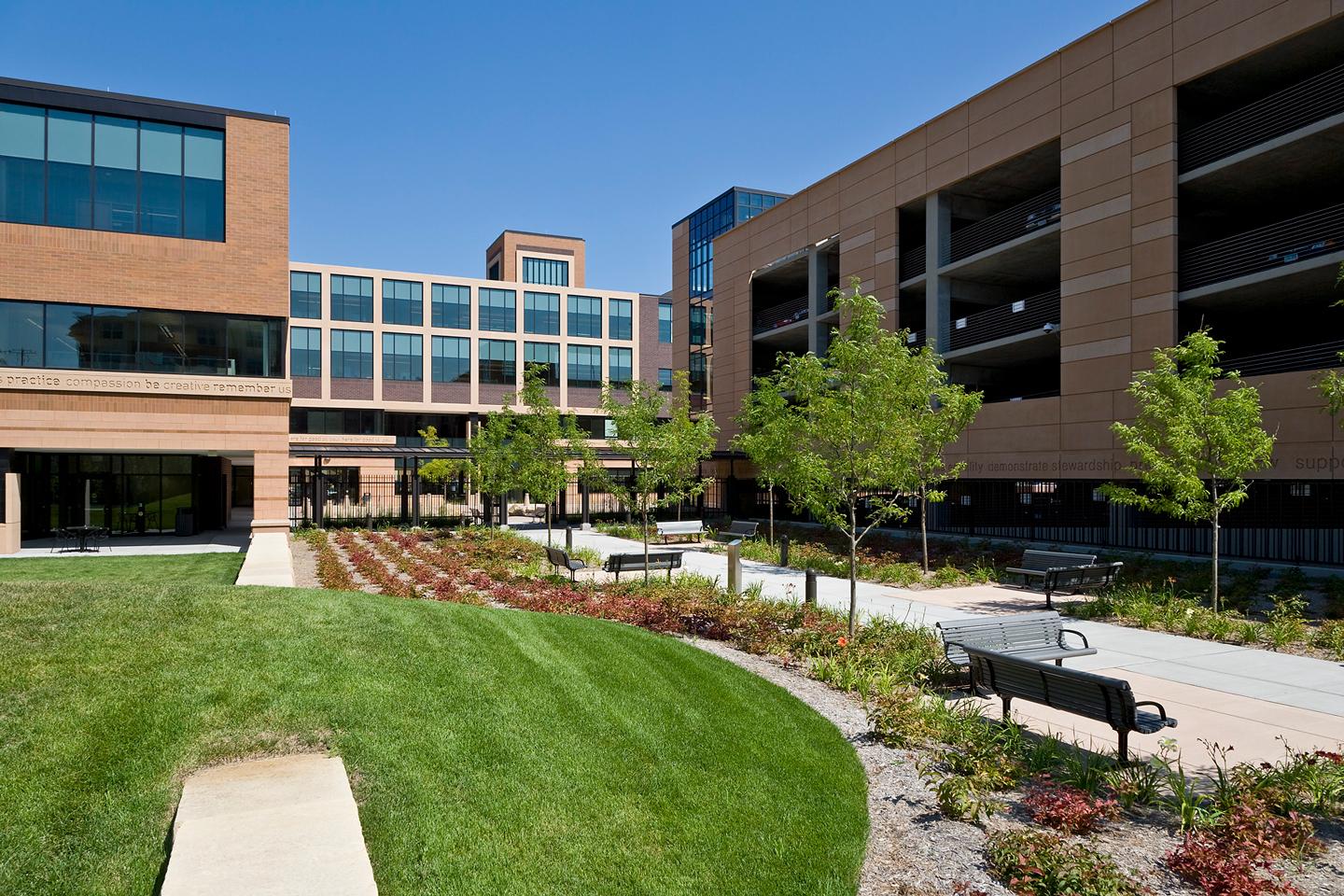 Parking in our free off street, 5-floor parking ramp
Technical assistance with audio and visual setup from Wilder staff
Commercial kitchen for licensed caterers to use for staging and food preparation (includes water and ice dispensers)
Wi-Fi access
Restrooms near all event spaces
Accessible, elevator and stairs available
Please note:
Alcohol allowed (call for details)
Bring your own linens (table covers, chair covers, napkins and other linens not included)
Request a Space for Your Next Meeting, Conference or Event
Please complete the form below to request a meeting space at Wilder Center and click "submit" at the end.
PRIVACY NOTICE: The information you give to us in this form will be used to determine service requests and may be shared with other staff in the Wilder Foundation whose jobs require access or with others outside of the Wilder Foundation as provided by law. Please note that you are not required to submit your information using this form. You may also contact us at the Wilder Center by calling 651-280-2402 or emailing meet@wilder.org.