Title
Wilder Research Services
Turning information into impact
Body
Our work with nonprofits, community leaders, government agencies, foundations, and policymakers provides them with the information they need to understand issues, identify solutions, and make data-informed decisions to improve lives and communities.
As a community-focused organization, we emphasize a collaborative and flexible approach, informed by sound and innovative methods.
Working with Wilder Research
Our experienced in-house staff of nearly 100 researchers, data collection and analysis, web and application development, and communications and graphic design specialists provide a full range of services to meet your needs. A project manager will work with you to identify and implement a plan that gets you the information you need to help you understand what's working and what's not, make effective changes, raise funds, and influence policy.
Section
Research Services We Offer
Read stories of our work with partner organizations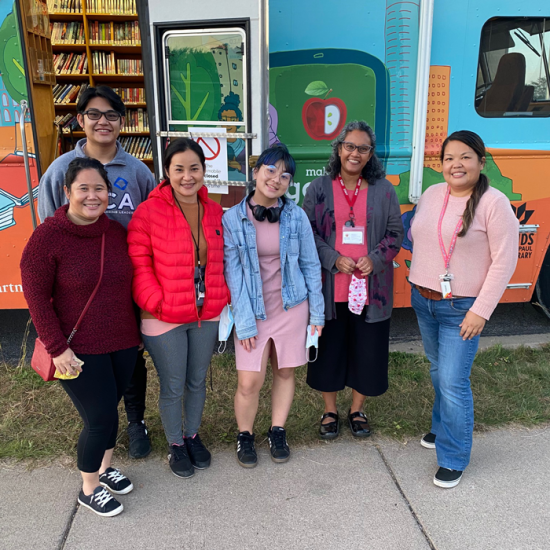 Saint Paul Public Library Uses Evaluation to Expand Community Services
Saint Paul Public Library's Community Services program connects the library and Karen, Latinx, and Somali communities in Saint Paul through culturally responsive and informed programs, resources, and services. After years of building the program, library staff knew they had a strong foundation on which to build and wanted to tie the program to their strategic plan. Learn how Saint Paul Public Library and Wilder Research worked together to evaluate this program and expand its reach.
More about this story »