Donate
Ways to support Wilder's work
Your Gift Creates Opportunities for People to Thrive
For more than a century, the Amherst H. Wilder Foundation has worked to improve people's lives and well-being. When you support the Wilder Foundation, you help us lay a solid foundation for generations to come. Your gift changes lives today and tomorrow.
You can make a one-time donation to Wilder Foundation. Or you can become a Wilder Sustainer by making ongoing, monthly gifts.
Ways to Give
You can choose to give online, by phone or by mail. And you can choose whether to give once or to make a recurring, monthly donation. By giving monthly, you can provide uninterrupted and continuous support for Wilder. 
Give Online
Giving online is often the easiest way to make a donation. You can choose one-time or recurring gifts.
Give By Phone
Call our office directly at 651-280-2449 to charge your gift. You can make a one-time or recurring donation by phone. We accept Visa, MasterCard, American Express and Discover.
Give By Mail
Make a check payable to Amherst H. Wilder Foundation.
Mail to:
Amherst H. Wilder Foundation
Attn: Advancement Office
451 Lexington Parkway North
Saint Paul, MN 55104
I know I am competent enough, smart, and deserving of opportunities that come my way.
Gao Thor, graduate of Youth Leadership Initiative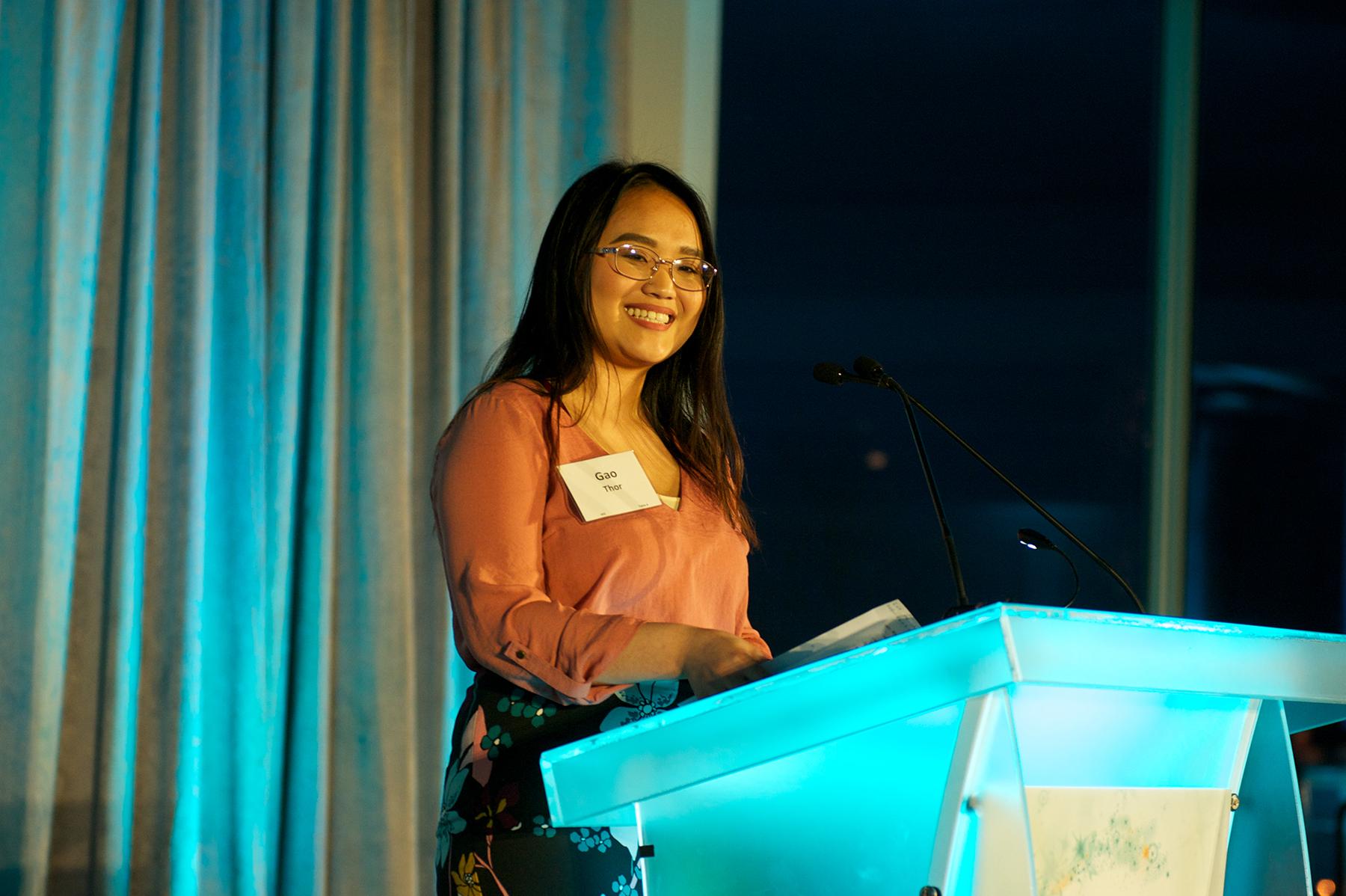 Gao Thor, a graduate of the Youth Leadership Initiative, spoke at Ordinary Magic on April 27, 2018.
Leave a Legacy with a Planned Gift
Including a gift to Wilder in your will or estate plan is a way to support Wilder's mission for generations to come. A planned gift can be as simple as naming Wilder as a beneficiary of your IRA or require more complex planning in partnership with your advisors. With thoughtful planning, you can leave a meaningful legacy that reflects your values of helping others.
Special Giving Opportunities
Ordinary Magic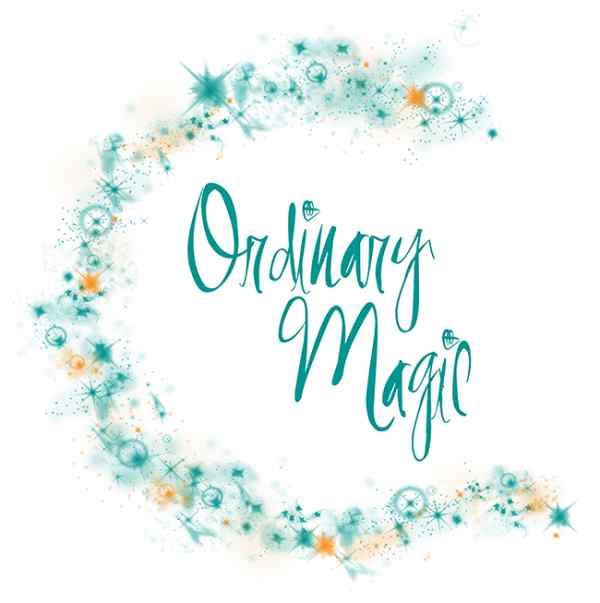 Join us at Ordinary Magic, an annual celebration and fundraiser to provide critical support for Wilder programs. 
School Supply Drive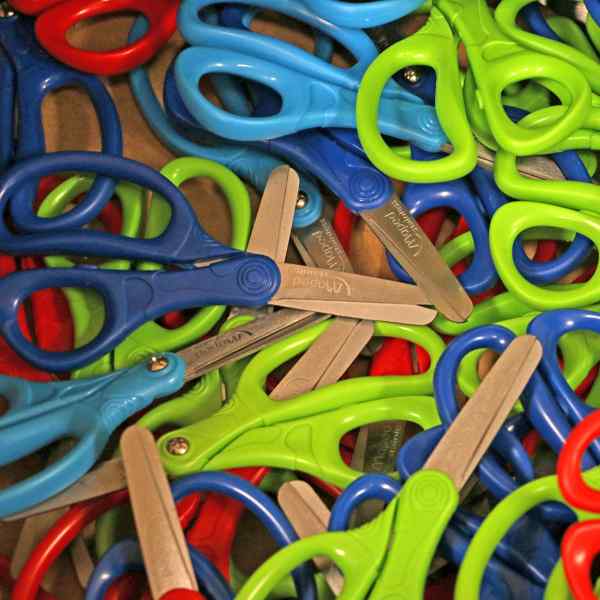 Financial contributions are welcome yearround for the Tools for School Success school supply drive. 
Wilder Block Party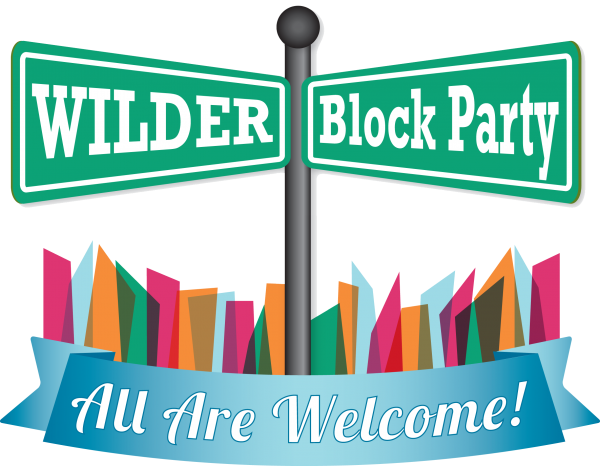 Become a sponsor at Wilder Block Party, an annual summer celebration of community at Wilder Center.
Questions?
We are happy to answer questions about your donation. Please call Dorothy Skobba, Business Manager in the Wilder Advancement Office, at 651-280-2449.
Your Rights as a Donor
We want you to feel confident in your decision to give to Wilder.
Read our donor bill of rights for more information about our commitment to you as a donor.
See our privacy policy for information about how Wilder uses your personal information.
Donor Spotlights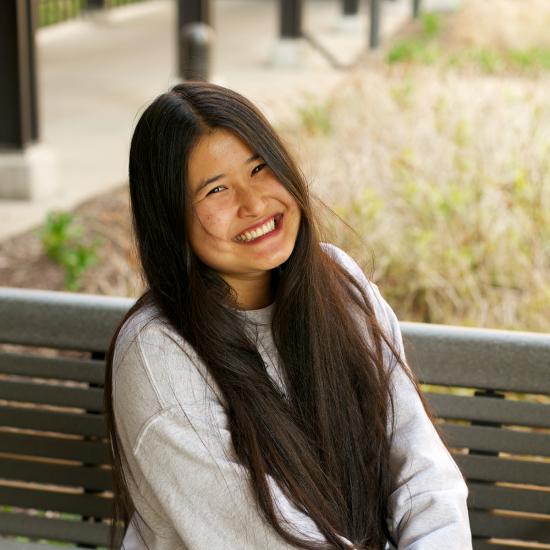 Eh Tha Blay Soe: 'Because of YLI, I Can Be More Myself'
When Eh Tha Blay Soe started high school, she felt shy and avoided public speaking. Then she joined the Youth Leadership Initiative (YLI), a multicultural leadership program at Wilder where youth strengthen their self-awareness, hon...More about this story »