Title
Donate to Wilder
Your support helps build hopeful futures for children, families and communities in Saint Paul and beyond.
Body
Give now and support our mission to improve lives today and for generations to come!
Make a one-time donation or give monthly to become a Wilder Sustainer using our secure online form below. We accept Visa, MasterCard, American Express and Discover. If you have any questions, please call us at 651-280-2449 or email us at hereforgood@wilder.org.
We are happy to answer any questions about your charitable contribution.
Section
More Ways to Support Wilder
For more than a century, the Amherst H. Wilder Foundation has worked to improve the lives and well-being of children, families and communities. When you support our local nonprofit, you help us create lasting, positive change rooted in people.
Your gift and generosity directly impacts people in Saint Paul and beyond, today and for generations to come!
Donate stocks, bonds or any other securities
Share the following account information with your broker:
Broker: Doug Bruce, UBS
Wilder Foundation Account Number: 7C12597; DTC #0221
Wilder Foundation Tax ID Number: 41-0693889
Please notify Wilder of any transfers you make, including stock type and number of shares given, and if you have any questions regarding your stock gift to support Wilder.
651-280-2443 | donate@wilder.org
Give using a Donor Advised Fund (DAF)
If you would like to make a gift from your Donor Advised Fund, please use the following Federal EIN: 41-0693889.
Did you know you can set up a monthly gift from your DAF? Ask your Donor Advised Fund administrator how you can contribute monthly through your DAF. If you have any questions, please contact us at 651-280-2443 or donate@wilder.org.
Leave a Legacy with a Planned Gift
With thoughtful planning, you can leave a meaningful legacy that reflects your values of helping others. A planned gift can be as simple as naming Wilder as a beneficiary of your IRA or require more complex planning in partnership with your advisors. Please contact us if you have any questions about planning your gift to support Wilder: 651-280-2443 | anne.rodenberg@wilder.org.
Double your contribution with a corporate matching gift
Your employer may match your gift to Wilder. Check with your HR or employee benefits department about matching gifts made by current employees, retirees, directors, spouses and volunteers. 
 
So many people in this world seem to have lost hope, so it's really important to help restore a sense of hope. We have to let people know that they are not forgotten – that they are seen, heard and valued. For this reason, I am really proud to be a Wilder supporter, as I know you share these same values. I so appreciate how you uphold the dignity and value of all people.
Mike Buendgen, Wilder donor
Special Giving Opportunities
Join the movement and be part of the largest day of charitable giving to Minnesota's nonprofit community!  
Campaign for Families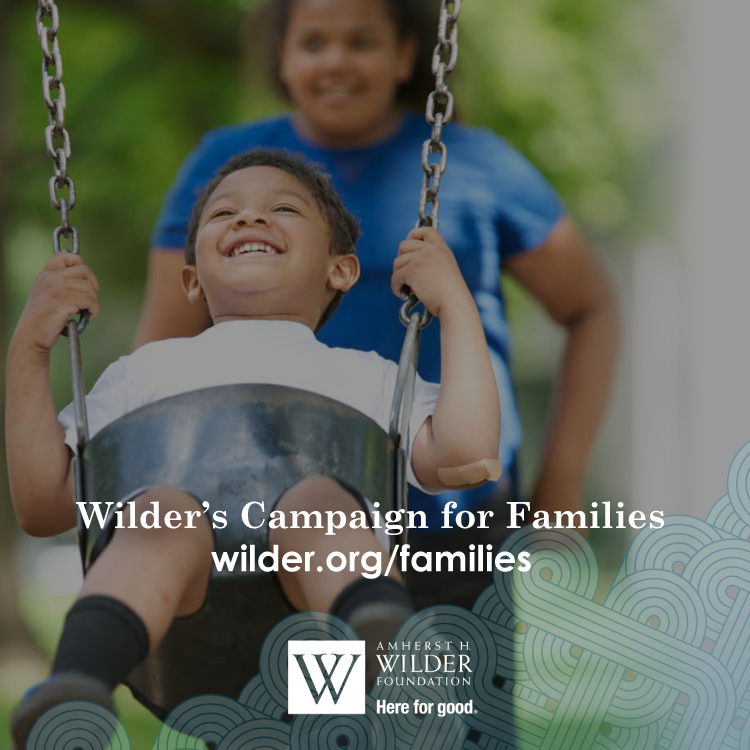 Through the Campaign for Families, Wilder is on a mission to transform the support families need to be stable, healthy and strong. Thanks to many generous donors and funders, we have raised $17,200,000 of our $17M goal. Visit Wilder's Campaign for Families.
Ordinary Magic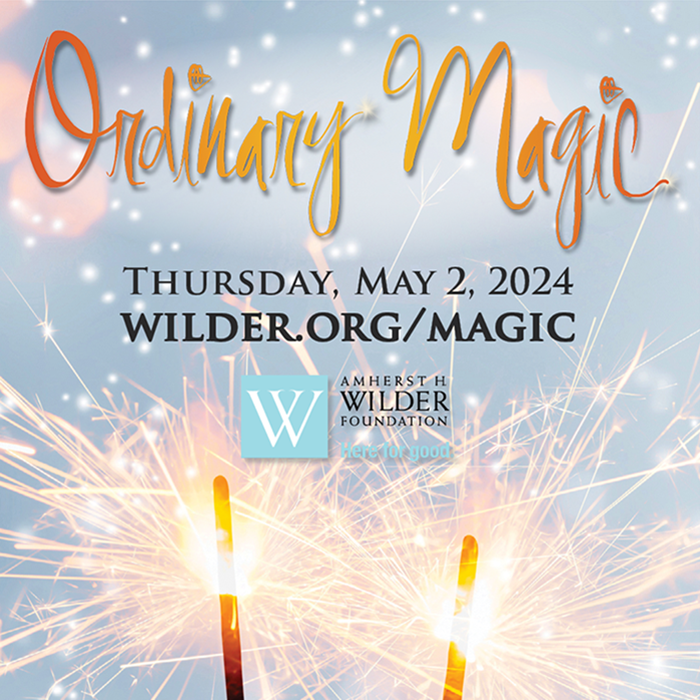 Ordinary Magic is our annual community celebration and fundraiser in support of Wilder's mission. Please join us on Thursday, May 2, 2024, at Wilder Center in Saint Paul! Learn more about Ordinary Magic.
School Success Supply Drive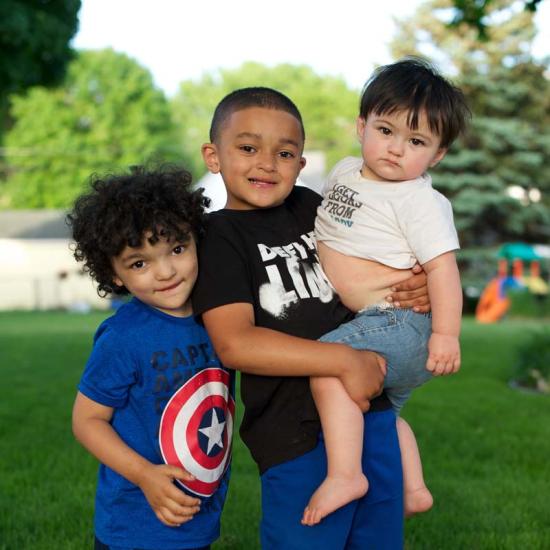 Through the Wilder School Success supply drive, volunteers and donors help make sure that every student served by Wilder has school supplies. Find out how you can get involved.
Become a sponsor for our special fundraising initiatives and donor events
Wilder offers sponsorship opportunities to businesses, agencies and community organizations. Get in touch with us about becoming a sponsor: sponsor@wilder.org | 651-280-2449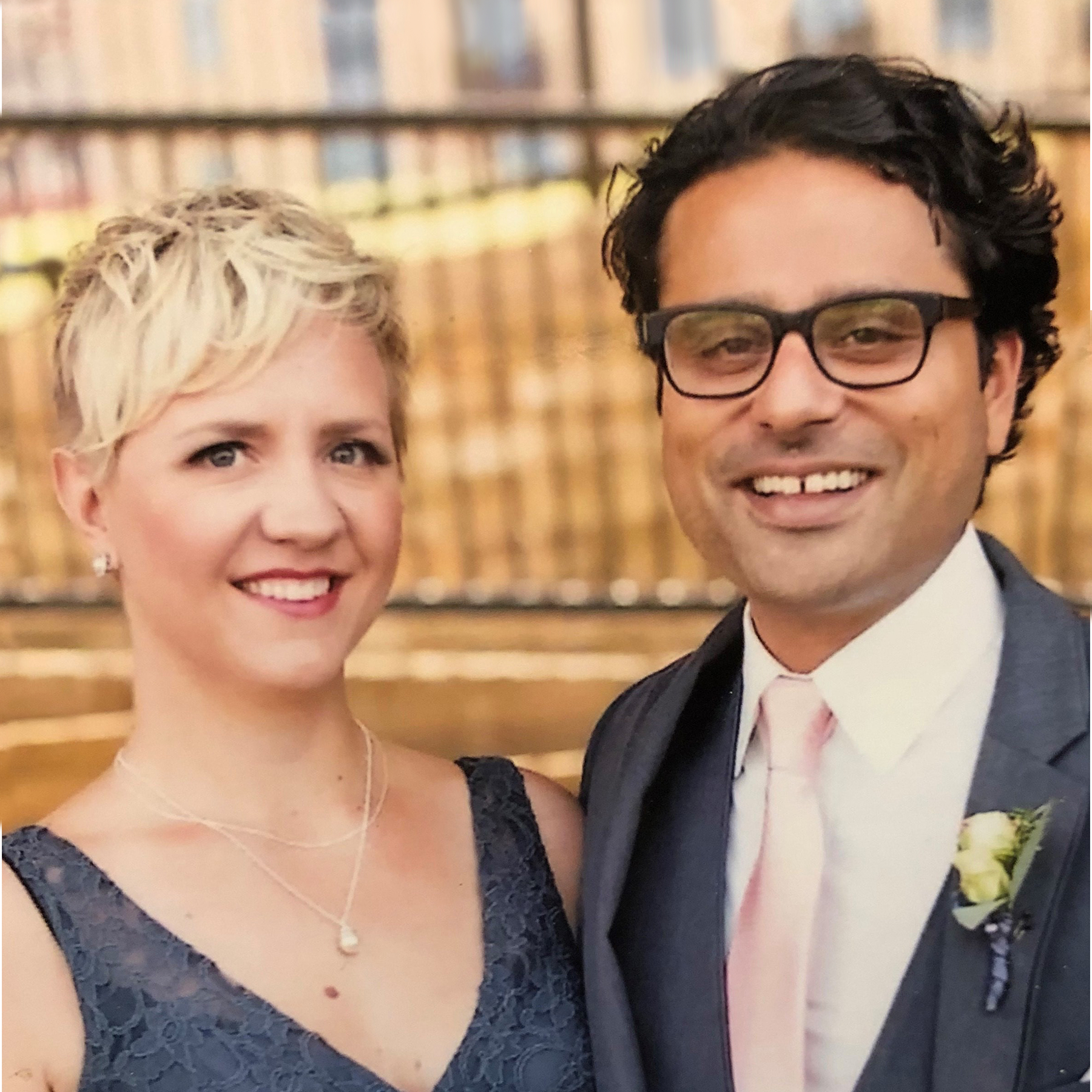 We are happy to support the work that Wilder does as donors. We're passionate about education, public policy, and racial equity, and we appreciate how Wilder supports whole families in early childhood education, delivers school-based and culturally specific mental health services, and engages a wider diversity of voices in public policy.
Ilse and Omar Akbar, Wilder Supporters
Donor Rights & Privacy
Your Rights as a Wilder Donor
We want you to feel confident in your decision to give to Wilder and about our commitment to you as a donor.
Read the Donor Bill of Rights
To ensure that our donors and our prospective donors can have full confidence in their decision to make a gift to our organization, we fully support the following rights of our donors: 
To be informed of Wilder's mission, of the way Wilder intends to use donated resources, and of Wilder's capacity to use donations effectively for their intended purposes.
To be informed of the identity of those serving on Wilder's governing board of directors, and to expect the board to exercise prudent judgment in its stewardship responsibilities.
To have access to Wilder's most recent financial statements.
To be assured their gifts will be used for the purposes for which they were given so long as such purposes are in accordance with Wilder's values and mission.
To receive appropriate acknowledgement and recognition.
To be assured that information about their donations is handled with respect and confidentiality to the extent provided by law and in accordance with Wilder's values and mission.
To expect that all relationships with individuals representing organizations of interest to the donor will be professional in nature.
To be informed whether those seeking donations are volunteers, employees of Wilder or hired solicitors.
To expect that their names will not be sold or shared outside of The Amherst H. Wilder Foundation.
To feel free to ask questions when making a donation and to receive prompt, truthful and forthright answers.
The Donor Bill of Rights was developed by the Association of Fundraising Professionals, the Association for Health Care Philanthropy, the Council for Advancement and Support of Education, and the Giving Institute: Leading Consultants to Non-Profits.
READ WHY GENEROUS DONORS GIVE TO WILDER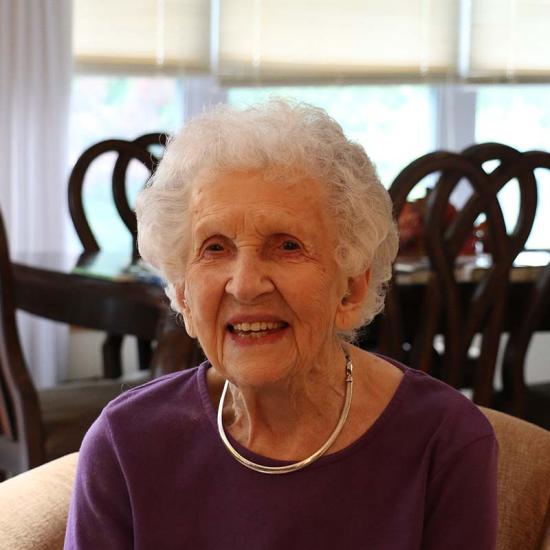 Wilder donor Vi Hertog's childhood during the Great Depression inspires a life of giving
Throughout her adult life, Violet Hertog has helped others wherever and however she could. When Violet, better known as Vi, and her late husband John lived in Seattle, she volunteered in food pantries. In cities like Mandan and Jamestown...More about this story »