Title
Mental Health & Wellness Services
Helping people and their families grow and heal
Body
Get support and access to outpatient mental health services for children, adults and families as well as addiction and recovery services for adults at the Wilder Community Mental Health & Wellness Clinic in Saint Paul, Minnesota. You do NOT need insurance to set up an appointment. 
We're continuing to support our community during COVID with in-person or telehealth appointments by phone or video. Please call us at 651-280-2310 to set up your appointment or request it online. Want to send a referral? Download our form here.
Request Your Mental Health & Wellness Appointment Now
If you or someone you care for is experiencing a mental health crisis that requires immediate attention:
Dial 9-1-1 
Call or Text the Minnesota Crisis Line (free, available 24/7): Text "MN" to 741741 or dial **274747
Call 1-800-273-TALK (8255) for the National Suicide Prevention Lifeline
Our LGBTQ+, Black, African American, Latinx, Native American, Indigenous, Asian and Southeast Asian mental health professionals and practitioners bring their diverse lived experiences to provide children, adults and their families with trauma-informed and culturally-relevant mental health and wellness services.
Wilder is a leading mental health and wellness service provider and one of eight Certified Community Behavioral Health Clinics in Minnesota and has addressed the needs of diverse families and communities since 1924. 
Widgets
Contact Your Community Mental Health & Wellness Clinic
We are here to help during COVID-19. Appointments are available via telehealth (phone or video/virtual therapy) for adult, family and children's mental health services, as well as adult addiction and recovery services. 
Get in touch with us, especially when you, your child or someone you know is feeling or experiencing any of the following concerns or challenges:
Feeling sad, alone, scared, anxious, stressed, depressed or paranoid
Having trouble dealing with loss or passing of a loved one
Struggling with addiction or substance use
Not feeling like yourself 
Self-harming or suicidal thoughts
Post-traumatic stress or other forms of anxiety
Someone is hurting you—physically or emotionally
Have to complete a court-ordered assessment
You can now request your mental health and wellness appointment online!
Want to speak to us instead to set up your appointment? Call us at 651-280-2310. 
People are more than a diagnosis and a treatment at Wilder Community Mental Health and Wellness. While we treat individuals, we recognize that healing is more likely to happen when families and other support systems are involved. Together, we help families grow and heal!
We provide one-stop integrated care for all outpatient mental health and substance use recovery services ranging from low to high intensity. Payment flexibility, convenient locations and having multicultural, multilingual staff help to eliminate barriers for anyone in need of accessing services and supports.
Payment Flexibility
We accept MA (Medical Assistance), MNCare, Medicare, most health insurances and private pay. A sliding fee scale is also available if you do not have insurance.
Multicultural, Multilingual
Our staff speak English, Spanish, Hmong, Vietnamese, Oromo, Somali, Karen, and Khmer. We can also arrange skilled interpreters for other languages.
Convenient Care
You can be seen for appointments at our outpatient clinic, your home, a school, in the community or virtually via telehealth (using phone or video).   
MAKE A REFERRAL FOR MENTAL HEALTH OR SUBSTANCE USE DISORDER
Wilder Community Mental Health & Wellness accepts referrals for children's, adult and family mental health services and substance use disorder services for adults. 
Same day, next day and evening appointments are available. Wilder staff work closely with county case managers, healthcare providers, community clinics, government agencies and nonprofits in Minnesota. For more information or questions, please call the Wilder Community Mental Health & Wellness Clinic at 651-280-2310. Download and submit the referral form via fax at 651-280-3155. 
The Certified Community Behavioral Health Clinic model allows us to put together services based on what people need to get better. By doing this, we can help people achieve better outcomes. There are fewer opportunities for people and their families to fall through the cracks, and that means more opportunities to succeed.
DR. PAHOUA YANG, VICE PRESIDENT, WILDER COMMUNITY MENTAL HEALTH AND WELLNESS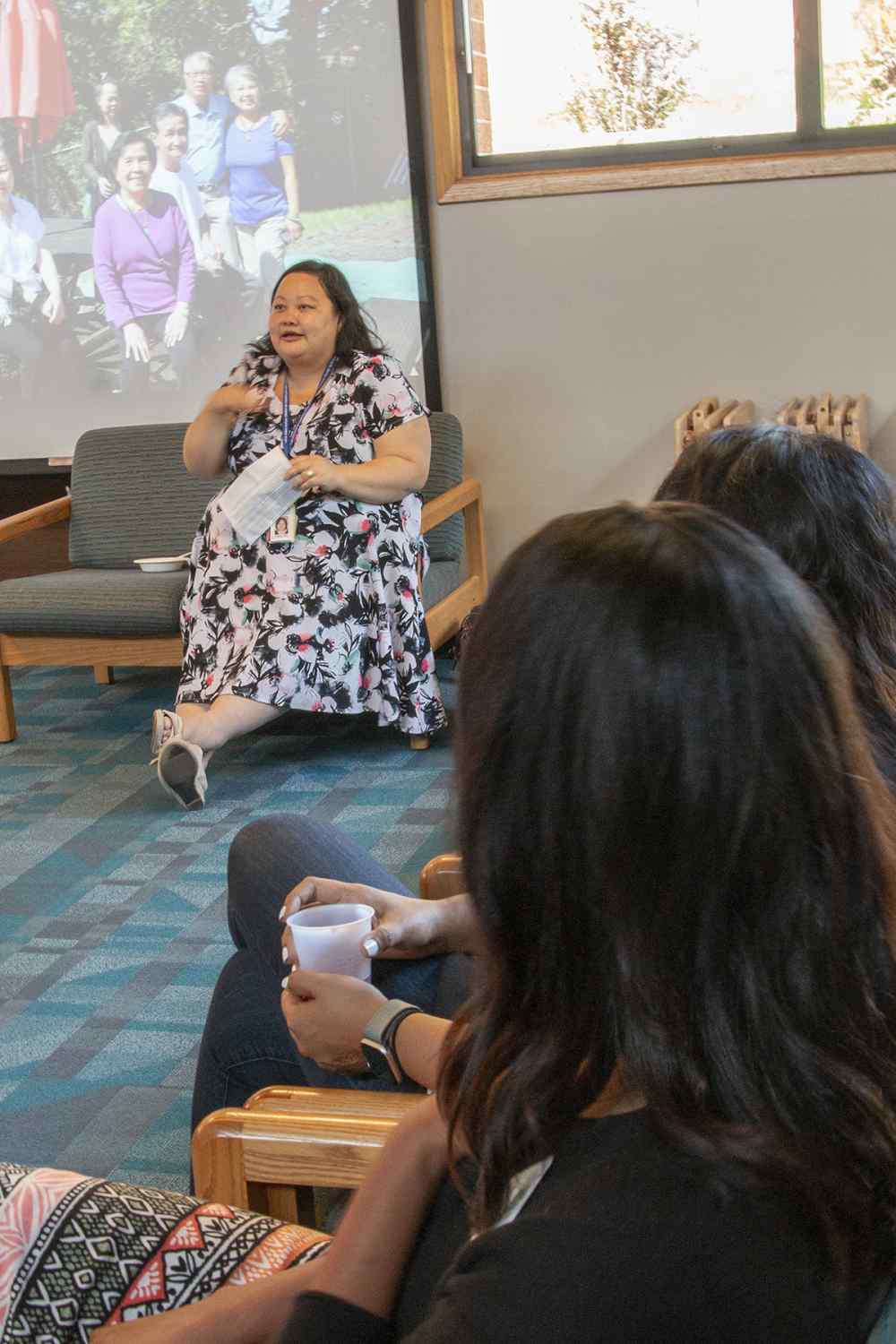 We're Here to Help You and Your Family Grow & Heal
Our Community Mental Health & Wellness team is experienced, diverse and dedicated to helping families grow and heal. Our specialized, integrated team approach allows us to work closely together to help each person on an individual basis.
Meet our mental health professionals and practitioners
Wilder's Community Mental Health & Wellness Clinic is safe and welcoming to all. It is fully accessible, features a kid-friendly waiting room, play therapy room and spaces for adult group therapy. Appointments are also available by phone and video.
Read Stories of Courage and Insights from Staff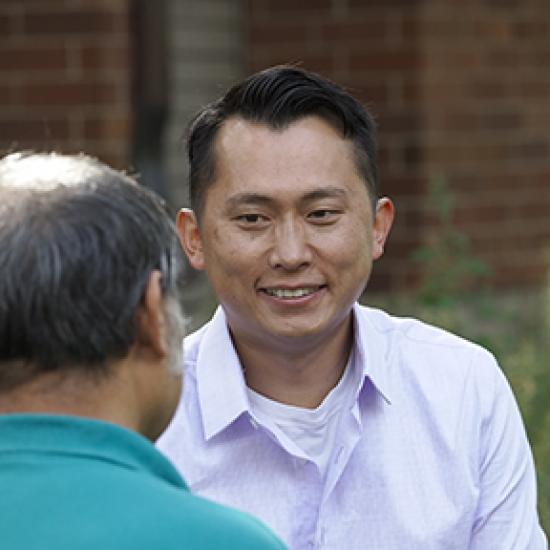 Rethinking Recovery: Personal Mental Health Experience Provides Hope to Others
Finding the right kind of help for a serious mental illness can be daunting. Often, a person may need to work with several providers to find appropriate care. Case managers, psychologists, psychiatrists and other professionals may all be...More about this story »
This past legislative session, Wilder partnered with NAMI Minnesota to advocate for legislation to strengthen our mental health and…
More about this article »
Both law enforcement and mental health advocates have long identified issues with how individuals with mental health and substance use…
More about this article »
It has been exactly a year since my family and I returned from a short trip to celebrate the end of spring break. My children never…
More about this article »