Profile Image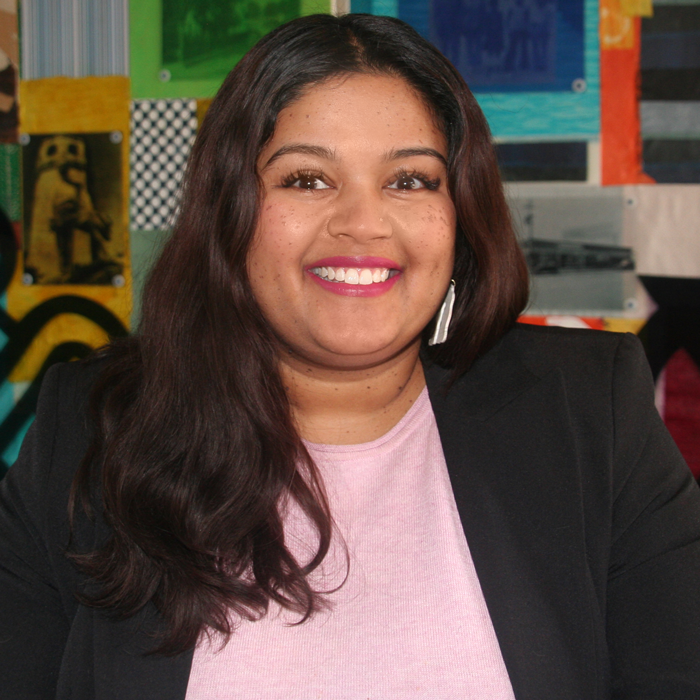 Position
Research Manager
Bio
Ananya Matewos joined Wilder Research in 2023 as a Research Manager. She began her professional career as a special education teacher in St. Paul Public Schools. Her research interests fall broadly within the areas of STEAM Education, environmental action, mitigation, and justice, and social innovation for socioscientific challenges. Ananya obtained her PhD in urban education policy from University of Southern California (USC) and her B.A. with a double major in psychology and dance from St. Olaf College. She additionally was a postdoctoral researcher at University of Maryland College Park, in the area specialization of science learning. Prior to her role at Wilder, Ananya was an Assistant Professor of Education at St. Norbert College. Ananya continues to teach as an adjunct faculty member at University of Minnesota College of Education and Human Development (CEHD), where she teaches learning and assessment, and previously taught collaboration, qualitative research methods, and applied psychology.
Ananya is eager to support clients, organizations, foundations, and policy-makers working to improve outcomes in the areas of education, community/youth action, and social/environmental solutions to climate change for a more just, equitable, and imaginative future.
Edited Book Chapters
Matewos, A. M

., Torsney, B. M., & Lombardi, D. (2022). Psychological perspectives of climate justice and equity: Reducing abstraction and distance through engaged empathy. In E. Walsh (Ed.), Justice and Equity in Climate Change Education Exploring Social and Ethical Dimensions of Environmental Education. Routledge/Taylor & Francis Group.
Lombardi, D. Heddy, B. C., & Matewos, A. M. (2020). Values, attitudes, and beliefs: Cognitive filters shaping integration of multiple representations and multiple perspectives. In Van Meter, P., List, A., Lombardi, D., & Kendeou, P. (Eds.), Handbook of learning from multiple representations and perspectives. New York, NY: Routledge.
Peer-Reviewed Journal Articles
Lombardi, D., Matewos, A. M., Jaffe, J., Zohery, V., Mohan, S., Bock, K., & Jamani, S. (2022). Discourse and Agency during Scaffolded Middle School Science Instruction. Discourse Processes, 1-22.
Herrick, I. R., Lawson, M, & Matewos, A. M. (2022). Through the eyes of a child: Exploring and engaging elementary students' climate conceptions through photovoice. The Educational and Developmental Psychologist.
Torsney, B. M., & Matewos, A. M. (2022): Exploring the emotional pathways from cognition to action using the survey of environmental actions (SEA). The Educational and Developmental Psychologist.
Vongkulluksn, V. W., Matewos, A. M., & Sinatra, G. M. (2021). Growth mindset development in design-based makerspace: a longitudinal study. The Journal of Educational Research, 114(2), 139-154.
Pugach, M. C., Matewos, A. M., & Gomez-Najarro, J. (2021). Disability and the meaning of social justice in teacher education research: A precarious guest at the table? Journal of Teacher Education.
Colfax, E., Matewos, A. M., & Bailey, J. M. (2020). Teaching Earth and environmental science using Model-Evidence Link Diagrams. The Earth Scientist, 36(3), 31- 35. Available online at 

https://www.nestanet.org/cms/sites/default/files/journal/Fall20.pdf

Matewos, A. M.,

Marsh, J. A., McKibben, S., Sinatra, G. M., Le, Q. T., & Polikoff,

M.  (2019). Teacher learning from supplementary curricular materials: Shifting instructional roles. Teaching and Teacher Education, 83, 212-224.
Pugach, M. C., Gomez-Najarro, J., & Matewos, A. M. (2019). A Review of Identity in Research on Social Justice in Teacher Education: What Role for Intersectionality? Journal of Teacher Education, 70(3), 206-218
Vongkulluksn, V. W., Matewos, A. M., Sinatra, G. M., & Marsh, J. A. (2018). Motivational factors in makerspaces: a mixed methods study of elementary school students' situational interest, self-efficacy, and achievement emotions. International journal of STEM education, 5(1), 1-19.
Research Reports
Citizen's League. (2022).

Citizens League Report: Serving in Local Elected Office. https://citizensleague.org/wp-content/uploads/2022/12/Serving-in-Local-…
Marsh, J. A., McKibben, S., Hough, H. J., Hall, M., Allbright, T., Matewos, A. M., & Siqueira, 

C. (2018). Enacting social-emotional learning: Practices and supports employed in CORE districts and schools. Policy Analysis for California Education (PACE).