Profile Image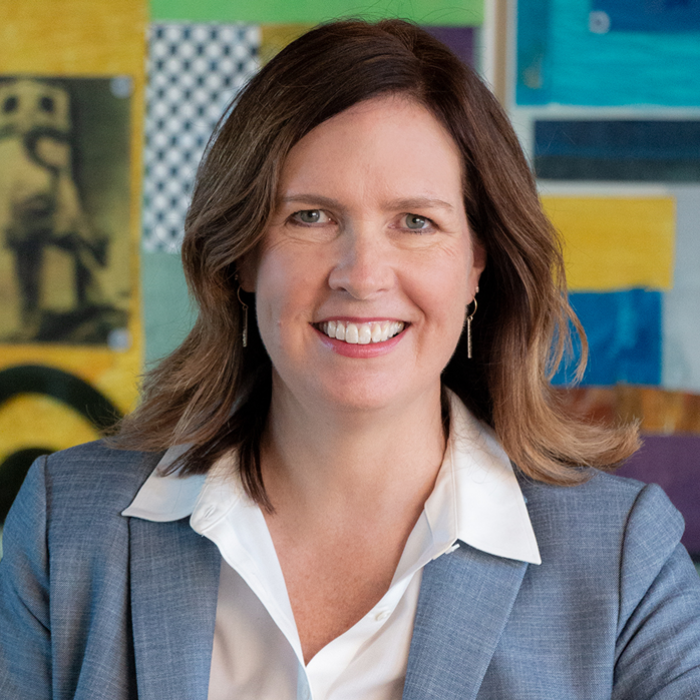 Position
Executive Director, Wilder Research
Bio
Heather Britt joined Wilder in June 2022. As executive director of Wilder Research, Heather's role is to enable teams and partners to flourish in their endeavors to understand community and community change over time, to carefully steward program evaluation of Wilder Foundation activities, and to help ensure research and evaluation efforts yield insight and impact across St. Paul, Ramsey County, Minnesota and the nation.
Prior to joining Wilder, Heather served in leadership positions at Blue Cross and Blue Shield of Minnesota, Minnesota Hospital Association, and Allina Health. She also spent time as part of the Safe & Healthy Learners unit at the Minnesota Department of Education and as a staff member at the Urban Coalition. Her leadership values of authenticity, creativity and service guide her work to support teams and partners.
Heather's research interests are varied, from understanding the environments where young people thrive, the effectiveness of health care redesign, and the most beneficial ways for systems and organizations to work together to support worker well-being, to the influence of health systems on health equity. Her largest research study to date was focused on community health workers in late life care and ways health care systems can better support individuals and their families in their last few months and years of life.
Heather has her doctorate in epidemiology from the University of Minnesota, her master's in public health from the University of North Carolina, and her bachelor's in science from Cornell University. She lives in St. Paul and has two children – Maddy, a college sophomore, and Henry, a senior at Central High School. They have one rescue dog and two rescue cats who keep their home lively and their clothes fur covered.
Get to know Heather, her leadership values, and her hopes for the future of Wilder Research.