Profile Image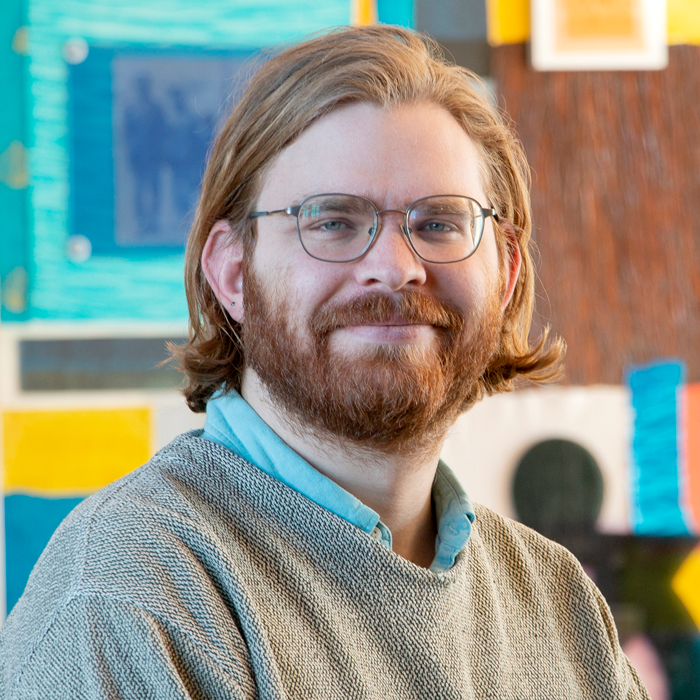 Position
Research Scientist
Bio
Ryan Ander-Evans is a researcher and community artist. He specializes in consulting projects that focus on the arts, culture and disability, and has a lot of experience in qualitative and participatory methods. Ryan has a master's degree in applied anthropology and community arts from the University of London – Goldsmiths College and a bachelor's degree in sociology/anthropology and theater from St. Olaf College. He has completed additional graduate-level coursework in strategic planning, participatory research, and nonprofit financial management.
In addition to his work at Wilder, Ryan is a teaching artist with Upstream Arts, whose mission is to use the power of the creative arts to activate and amplify the voice and choice of individuals with disabilities. From 2020-2023, he ran Recreation Arts, a participatory arts group that facilitated singing and songwriting projects in aging services settings. He also recently partnered with the St. David's Society of Minnesota to create Today's Harlech, a participatory art project that explores Welshness in Minnesota through singing, writing, and storytelling.
When not consulting or doing participatory art, Ryan spends his time with his partner and their tuxedo cat and retired greyhound. He bikes a lot (in the warmer months) and often makes music as Aros E-V, his personal sound art practice.
Journal articles