Profile Image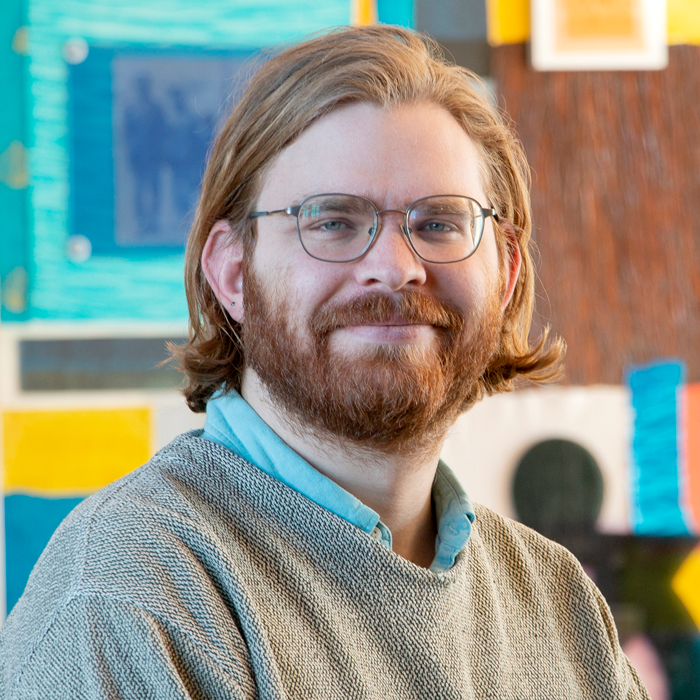 Position
Research Scientist
Bio
Ryan Ander-Evans is a researcher and community artist. He specializes in consulting projects that focus on the arts, culture and disability, with a lot of experience in qualitative and participatory methods. He has a master's degree in applied anthropology and community arts from the University of London – Goldsmiths College and bachelor's degree in sociology/anthropology and theatre from St. Olaf College. He has completed additional graduate-level coursework in strategic planning, participatory research and nonprofit financial management.
Ryan's work is grounded by the shared idea of "fieldwork" in research and the arts; he is energized by expansive conceptualizations of data and artful approaches to collecting, analyzing and presenting it. Most recently, Ryan was commissioned by the St. David's Society of Minnesota to facilitate Today's Harlech, a participatory art project that explores Welshness in Minnesota through singing, writing, and storytelling. He also runs Recreation Arts, a participatory arts group that recreates concepts of "aging," "illness," and "disability" as opportunities for creative exploration with older adults.
When not consulting with organizations or facilitating participatory art projects, Ryan spends his time with his partner and their tuxedo cat and retired greyhound. He bikes a lot (in the warmer months) and often performs as Aros E-V, his personal sound art practice.
Journal articles