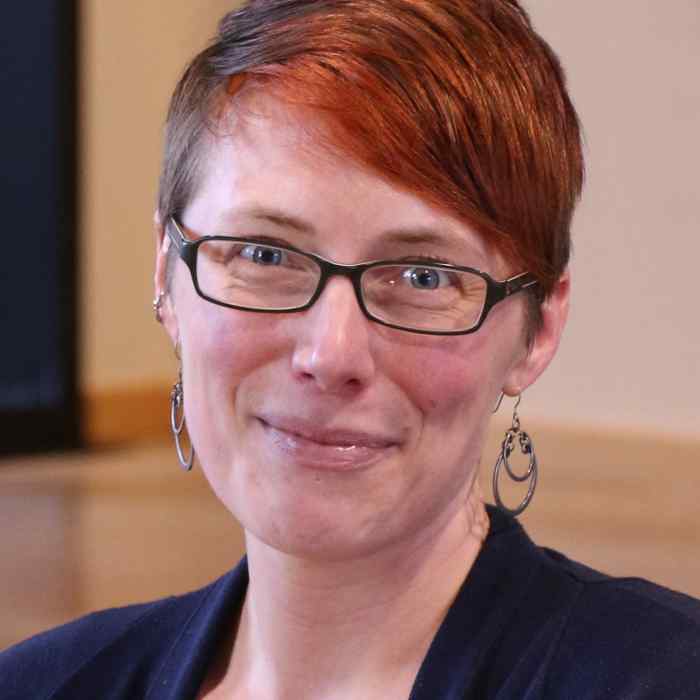 On all of her projects, Lindsay's first question is, "How can this research inform real change?" She holds this question in all stages of project and evaluation, from proposals, planning, and data collection, through analysis and results communication. Lindsay specializes in the criminal justice system, and in designing and implementing data collection methods appropriate for vulnerable subjects such as sexually exploited youth, and youth involved in the juvenile justice system. She is most excited to grow her skills in co-creating evaluation with community, and in community-involved public policy design.
Lindsay joined Wilder Research in 2015 as a volunteer with a staff group focused on policing. She earned her J.D. from the University of St. Thomas and her B.A. from Carleton College. She practiced public defense in Tacoma, Washington, and served on the former Minneapolis Police Civilian Review Authority.
Lindsay likes traveling and playing outside with her family, and welcomes advice about child-friendly outdoor recreation opportunities in Minnesota.