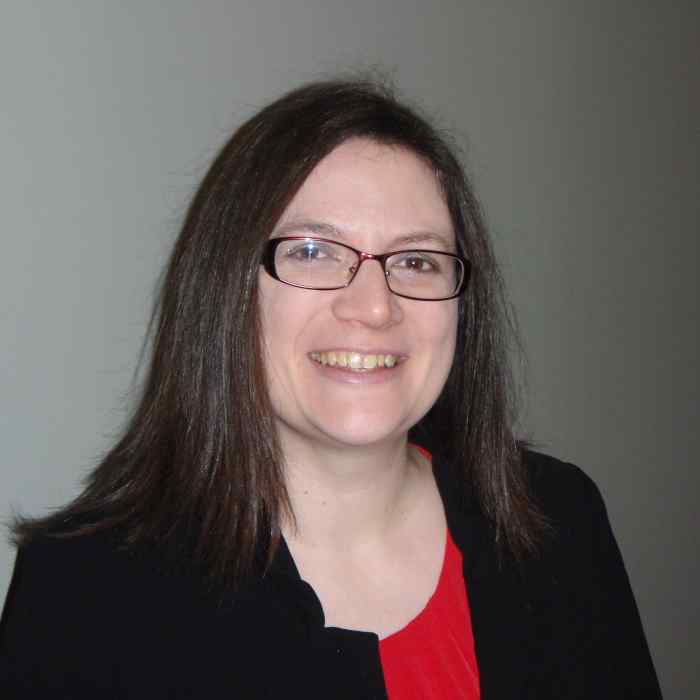 Erin is a research associate for Minnesota Compass and related quantitative indicator projects at Wilder Research. She uses data analysis, visualization, and geospatial tools to provide dynamic analysis and tell compelling stories that enable community stakeholders to make well-informed, data-driven decisions.
Prior to joining Wilder Research in 2015, Erin worked on the City of Brooklyn Park's Community Indicators Analysis project, which focuses on neighborhood-level indicators of well-being. She served as a research analyst for Labor Market Information at the Kansas Department of Labor, and served as GIS lead for the agency. In Douglas County, Kansas, she enjoyed being involved in her community. As an AmeriCorps VISTA with the local health department, she worked on an emergency preparedness project for vulnerable populations and was involved in H1N1 response. She was also a SKYWARN and Community Emergency Response Team volunteer for the county. She holds an associate degree in science from Highland Community College in Kansas, and a Bachelor of Science in Geography from Park University in Missouri.
As a Kansas native and lifelong Royals fan, Erin now enjoys attending Royals-Twins matchups at Target Field. She also enjoys sharing her love of geography, photography, science, the outdoors, and baseball with her family.