Title
Helping Older Adults Live their Best Lives with Adult Day Health
Body
Twice a week, 81-year-old Jerry Castle spends the day chatting with friends, painting, gardening, playing trivia, exercising and joining in other activities that engage his mind and body. Through Wilder's Adult Day Health program, Jerry maintains an active life with Alzheimer's disease.
"There's no way that I could even dream up all the things they get to do here," says Meg Castle, 80, Jerry's wife of 35 years and now his caregiver. At Adult Day Health, Jerry can join a packed calendar of social and recreational activities along with health and nutritional services designed especially for older adults with or without memory loss.
Meg believes that with these services, she and Jerry will be able to live in their own apartment longer than they would otherwise. "(Without Adult Day Health) I do think that the time when we'd need to do memory care or assisted living would come much sooner," she says.
Aging in Place
Meg's not alone in that belief. In Wilder Research's most recent evaluation of Adult Day Health, 93 percent of caregivers surveyed reported that the program has helped care recipients maintain their current living situation. "Our goal is to help older adults have the best possible quality of life," says Barb Zeis, manager of the program. "For many older adults, staying in their homes is how they want to live."
Staff take a holistic view of health, focusing on supporting participants' physical, social and cognitive needs as a way to promote the well-being of participants and their families. This active programming in a supportive environment helps older adults live to their fullest potential, which creates a more vibrant community for everyone.
For Jerry, maintaining a social life is one advantage of Wilder's Adult Day Health program. Here, he chats with three other men as they enjoy an afternoon snack.
A 'Win-Win'
Jerry joined Wilder's Adult Day Health program two years ago, when Meg realized that Jerry needed more structure in his life. Meg, in turn, receives respite from caregiving while Jerry is at the program and support from others in a Wilder caregiving support group. "It just seemed like a win-win," she says.
In addition, Meg learns more about Jerry's changing abilities and limitations from occupational therapy services that take place while Jerry is at Adult Day Health. "The OT assessments have given me the most helpful information," Meg says. "Because of the assessments, I know what he can do or can't do."
Jerry gets regular exercise as part of the Adult Day Health program. He and other participants strap weights on their ankles and wrists, and staff member Lonnie Florek guides the group through shoulder shrugs, arm circles, marching in place and other exercises that can be done safely and comfortably from a chair.
A Day in Jerry's Life
On Tuesdays and Fridays, Meg and Jerry arrive about 9:00 a.m. at the Wilder Community Center for Aging. Jerry sips coffee with about 15 other participants in the Great Room, the central space for Adult Day Health participants who experience early-to-mid-stage memory loss. Participants enjoy creative arts taught by actual artists like Sandra Menefee Taylor*, health and cognitive-stimulating activities in an environment designed to best meet their needs.
After coffee and a morning chat, Jerry and other men from throughout the Adult Day Health program gather for men's group. The group is lively and engaged as staff member Lonnie Florek leads them through a presentation and discussion about the world's deserts. Then it's time for lunch. Afterward, Jerry and others gather for exercise, followed by trivia and games.
As games wrap up, participants sit down for a lemon bar or slice of cake. Jerry chats with three other men at a table. After 2:30 p.m., spouses, family members and other caregivers begin arriving to pick up participants.
Jerry worries for a minute that Meg has forgotten to come back. Shortly afterward, she arrives. He puts his coat on, and they head home, hand in hand.
"This is a good place," Jerry says.
Wilder made the difficult decision to close our Adult Day Health program at the end of June 2020. Adult Day Health improved the quality of life for hundreds of older adults and adults with disabilities for more than four decades. It has been an honor to support community members who have entrusted us to care for them and their loved ones. We are grateful to our dedicated, compassionate staff, our selfless volunteers, our numerous community partners, and everyone who has played a part in making Adult Day Health a safe, welcoming place for participants and their families.
Sections
"(Without Adult Day Health) I do think that the time when we'd need to do memory care or assisted living would come much sooner."
Meg Castle, Caregiver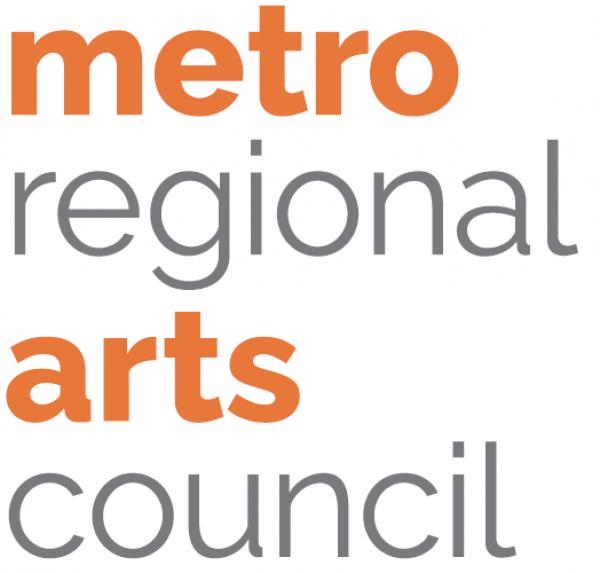 *This activity is made possible by the voters of Minnesota through a grant from the Metropolitan Regional Arts Council, thanks to a legislative appropriation from the arts and cultural heritage fund.