Title
Photographer Steve Floyd: To Describe My Work Is How to Describe My Heart
Body
Steve Floyd is a Twin Cities-based photographer who has traveled through more than 55 countries, including traveling in photo expeditions with National Geographic photographers. He also has 25 years of experience working as a gang and street outreach worker, a group facilitator for young men, and an advocate for victims of gang violence and homicide.
Thanks to a grant from the Minnesota State Arts Board, Steve recently worked with participants in Wilder's Youth Leadership Initiative to raise awareness of homelessness through photography. He provided basic photography instruction and guided YLI participants as they set out to show homelessness in the Twin Cities. The students' work, "See Me As I Am," is on display now at Wilder Center, and Steve's work will be shown starting in October.
Below, Steve discusses the intersection of his work with gang and street outreach, photography, and mentoring YLI participants in "See Me As I Am." The answers have been edited for space and clarity.
Why did you take up photography? Was it related to your work with gang and street outreach?
I've always liked photography. I was working as a gang outreach worker and working as an advocate for victims of gang violence in the county attorney's office. I dealt with conflict and I always had to show up on homicide scenes. It became so overwhelming with grief and trauma that they'd let me take a break, and I would go away for a month. I would turn on the Travel Channel, and whatever they were featuring at the moment, that's where I would go.
One time I was on the way back from South Africa and there was a photographer on the plane with me. He saw that I had some ability, and the ability wasn't just in composition of a picture, but it was in the boldness of going to some of the places that I was going to take those pictures. I attribute that to my work on the streets and my work with gangs and being able build relationships with individuals who people typically don't deal with. He was looking at my pictures and saying you should get some training. He recommended the Santa Fe Workshop in Santa Fe, New Mexico. When I got there they hooked me up right away with National Geographic photographers.
How would you describe your work?
To describe my work is probably how to describe my heart. It's more of a humanitarian type; it's the documenting of humanity. Whether it's dealing with homelessness or dealing with gang members or dealing with people in tribes and how they do things culturally, that's what I want to bring out, that's what I want to show people.
What was it like to work with YLI participants?
It was great. The first unique thing about it is that (YLI participants) were all minorities and different cultural backgrounds. I thought that was going to be interesting. With three kids (in YLI), I had been to where they were from, just from my travels.
The first couple of meetings, they wouldn't say a word. When I started showing them different photos from different places, I think they were overwhelmed. It wasn't until we stepped out and hit the streets that I watched them come alive. First they watched me approach people. You've got homeless people holding up a sign, and you just walk up to the person and involve them in a conversation and ask questions. We also worked on trying to see subjects and themes as you're walking. You're walking down the street and you don't see a person but you see a bed, and you know somebody sleeps there. So how do you zoom in on that? 
It was about three months, once a week, 2 ½ hours a day. By the time we got to the end we were just in full thrust. It would have been amazing to work on a project like that with kids for a long time.
What did you find most rewarding about this project?
Seeing the kids evolve and take this project on their own. They took control to where I could sit back and not say anything when they were getting the gallery ready, selecting their photographs, editing. It's rewarding when you come in for a specific job and you and sit back and watch them do it in a way that you really had taught them. It was also really rewarding to see them have courage and walk up to people and hold a conversation. I think anybody would be proud to see their students achieve something and succeed.
It really felt good the day that they opened the gallery and I walked up to a couple of them at the reception and said congratulations. They were like, "Wow, this is us."
What's next for you?
Because of this project, I'm just enlightened and it sparked my social consciousness. Now I'm going back to a lot of my images. I have thousands and thousands of images in different categories. I'm categorizing all the different types of projects that I've done that demonstrate humanity. I'm going to start showing my work and hopefully teaching more and applying for other grants to do similar projects.

This initiative is funded in part with a grant from the Minnesota Department of Education using federal funding, CFDA 84.287c, 21st Century Community Learning Centers.
Amherst H. Wilder Foundation, in partnership with photographer Steve Floyd, is a fiscal year 2015 recipient of a Cultural Community Partnership grant from the Minnesota State Arts Board. This activity is made possible by the voters of Minnesota through a grant from the Minnesota State Arts Board, thanks to a legislative appropriation by the Minnesota State Legislature; and by a grant from the National Endowment for the Arts.
Widgets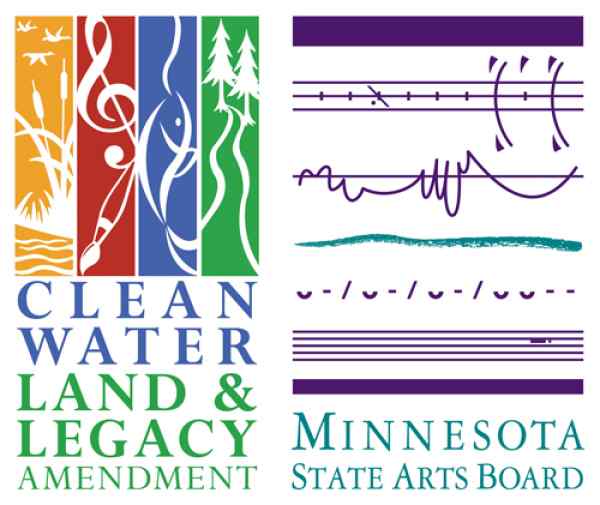 This activity is made possible by the voters of Minnesota through a grant to the Minnesota State Arts Board, thanks to a special legislative appropriation from the arts and cultural heritage fund.