Title
Wilder COVID-19 update: operations continue with modifications
Body
There is no higher priority than the health and safety of our clients, families and staff. At this time, Wilder is conducting operations with additional precautions. Please see below for information about our services. We will update this information regularly.
Wilder Center
Wilder Center (451 Lexington Parkway N., Saint Paul) is closed to the public until further notice.
Community Mental Health and Wellness
Given the current status of COVID-19 in Minnesota, we are suspending in-person appointments and visits. We will continue to provide mental health and recovery services via phone and video (telehealth). If you have an appointment scheduled, you do not need to cancel it. Your provider will be contacting you to set up your appointment via phone or video. Contact the Wilder Community Mental Health and Wellness Clinic for questions related to appointments or care needs: 651-280-2310
Community Center for Aging
Wilder's Community Center for Aging is open to the public Monday-Friday, 9:00 a.m.-3:00 p.m. We ask all visitors to wear a mask, maintain 6 feet of space from other people in the building, and expect a health screening when entering, including a temperature check and a symptom questionnaire. Please call us at 651-280-2500 or email us at healthyaging@wilder.org with questions. 
Child Development Center
Wilder's Child Development Center is open and accepting applications from parents and/or guardians looking for child care and preschool. Please get in touch with us if you have any questions: Phone: 651-280-2600 | Email: childcenter@wilder.org
Events and Gatherings
Check our events page for updates.
Additional Information and Resources
Greater Twin Cities United Way Resource Hotline: Dial 2-1-1 or text 

MNCOVID to 898-211.
Widgets
Related Content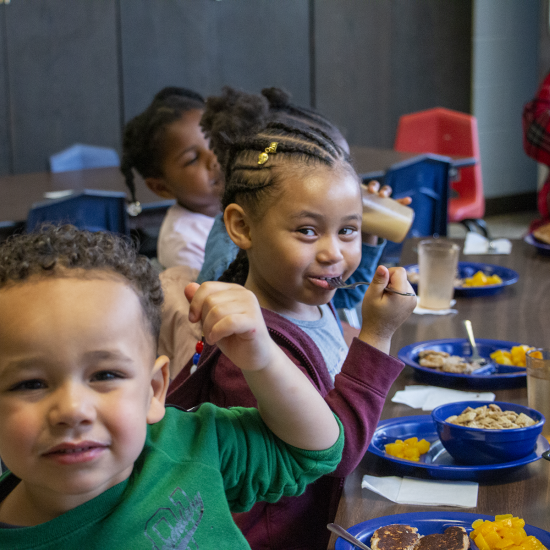 Wilder Child Development Center a Reassuring Space for Kids and Families During COVID-19
Any parent or child care provider can tell you that kids thrive on routine and stability. At a time when the COVID-19 pandemic has dramatically changed most people's lives, the Wilder Child Development Center brings welcome routines and ...More about this story »