Wilder COVID-19 update: operations continue with modifications
There is no higher priority than the health and safety of our clients, families and staff. At this time, Wilder is conducting operations with additional precautions. Please see below for information about our services. We will update this information regularly.
Wilder Center
Wilder Center (451 Lexington Parkway N., Saint Paul) is closed to the public until further notice.
Community Mental Health and Wellness
Given the current status of COVID-19 in Minnesota, we are suspending in-person appointments and visits indefinitely. We will continue to provide services via phone and, when available, telehealth.
Contact the Wilder Community Mental Health and Wellness Clinic for questions related to appointments or care needs: 651-280-2310
Community Center for Aging
Wilder's Community Center for Aging is closed to the public through April 30, however, Meals on Wheels volunteers will be able to access the building to complete their scheduled routes. We will continue to provide Adult Day Health services virtually. Please call 651-280-2500 with questions. 
Events and Gatherings
As an act of community care, some events and gatherings are being canceled or postponed. While we are disappointed to postpone our time together for these events, our commitment to community leads us to prioritize health and safety, especially for those who are most at risk of contracting COVID-19. 
As we prioritize the health and safety of everyone who visits Wilder buildings in Saint Paul, we ask staff and visitors to stay home if you are ill. If you have any questions, please contact your event organizer or program staff.
Program event and training updates, postponements and cancellations:
Additional Information and Resources
Greater Twin Cities United Way Resource Hotline: Dial 2-1-1 or text 

MNCOVID to 898-211.
Related Content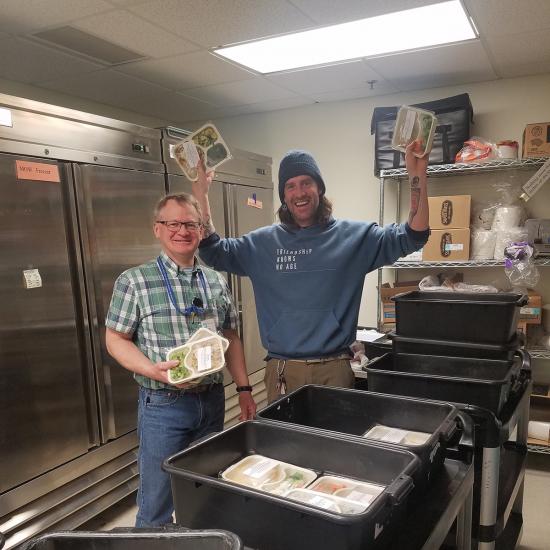 Meals on Wheels Rolls with COVID-19 Changes to Continue Serving Older Adults and Adults with Disabilities in Saint Paul
Jack Munsell signed up in February to pack meals for other volunteers to deliver to Wilder Meals on Wheels customers in Saint Paul. Then the novel coronavirus upended life as Minnesotans know it.
Wilder Meals on Wheels made ra...More about this story »