Mental & Chemical Health Services
Open and Accepting Appointments via Phone & Video During COVID-19
We are here to help during COVID-19. Appointments are available via telehealth (phone or video/virtual therapy) for adult, family and children's mental health services, as well as adult addiction and recovery services. Call us to setup an appointment, make a referral, ask questions or share your concerns: 651-280-2310
If you are experiencing a mental health crisis that requires immediate attention:
Dial 9-1-1 if you or someone else is in danger
Call or Text the Minnesota Crisis Line: Text "MN" to 741741 or dial **274747
Wilder Community Mental Health & Wellness is a leading mental and chemical health service provider for children, adults and families and one of eight Certified Community Behavioral Health Clinics in Minnesota. Our whole-family, culturally appropriate and trauma informed approach to mental health and wellness has addressed the needs of diverse communities since 1924. 
Safe & Secure Telehealth Appointments Available
Wilder is committed to supporting the mental wellness of you and your family throughout the COVID-19 pandemic.
We are accepting new clients and referrals for mental health and substance use disorder services with safe and secure telehealth appointments using phone and/or video. Current clients with in-person appointments scheduled do not have to cancel—we will be reaching out to you to set up your telehealth appointment.
Though in-person appointments have been temporarily suspended, therapists and staff are available to provide services via "telehealth"—appointments conveniently provided by phone or video so you can still get mental health and addiction support. Many of the services we typically provide in person are available via telehealth, including individual and family therapy, mental health assessments, case management, medication management and more.
Telehealth appointments are conducted via secure video conference or by telephone. Our staff will work with you to set up telehealth appointments in a way that is comfortable and convenient for you. You can make an appointment, referral or contact us with questions at 651-280-2310. See below for frequently asked questions about telehealth.
Telehealth Frequently Asked Questions
What is Telehealth?
"Telehealth" refers to healthcare that is provided by phone or video rather than in person. If you have ever called your doctor or a nurse line with questions about your health, you have used telehealth.
During the COVID-19 pandemic, many providers like Wilder are expanding telehealth options to continue serving people who need mental health and addiction support but cannot be seen in person.
Do I need a Computer to Access Telehealth?
No—all you need to receive telehealth is a standard landline or cellular telephone. Other options for telehealth, such as video conferencing, require a computer or smartphone as well internet access, but these tools are not necessary to receive telehealth. Please call us at 651-280-2310 and our staff will help you navigate any questions related to telehealth appointments.
Is Telehealth Secure?
Wilder's telehealth services meet the Minnesota Department of Human Services standards for patient privacy and information security. Our technology and records systems are designed to protect your private health information.
Is Telehealth Covered by Insurance?
Wilder accepts MA (Medical Assistance), MNCare, Medicare, most health insurances and private pay for telehealth services. Many insurance providers cover telehealth as an option for receiving mental health support. Please check with your insurance provider with any questions about your coverage.
Can I Wait for an In-Person Appointment?
Given the unpredictability of the COVID-19 pandemic, we recommend anyone who is interested in mental and chemical health services contact us to set up a telehealth appointment rather than wait for an in-person appointment. During this initial call, staff will help you understand options for your care so you can choose the most appropriate option for yourself and your family. Wilder will return to in-person mental health appointments when it is safe to do so, however, at this time we cannot predict when that will occur.
People are more than a diagnosis and a treatment at Wilder Community Mental Health and Wellness. While we treat individuals, we recognize that healing is more likely to happen when families and other support systems are involved. Together, we help families grow and heal!
Contact Your Community Mental Health & Wellness Clinic
Especially when you, your child or someone you know is feeling or experiencing any of the following concerns or challenges:
Feeling sad, alone, scared, anxious, stressed, depressed or paranoid
Having trouble dealing with loss or passing of a loved one
Struggling with addiction or substance use
Not feeling like yourself 
Self-harming or suicidal thoughts
Post-traumatic stress or other forms of anxiety
Someone is hurting you—physically or emotionally
Have to complete a court-ordered assessment
Wilder's Community Mental Health & Wellness Clinic is safe and welcoming to all. It is fully accessible, features a kid-friendly waiting room, play therapy room and spaces for adult group therapy. Appointments are also available by phone and video.
Find Mental Health Help and Substance Use Recovery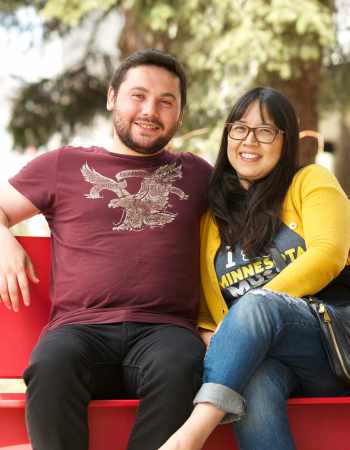 We work with adults who experience mental health and addiction issues. Bilingual and bicultural services are available. We offer outpatient therapy, addiction counseling, and community-based services.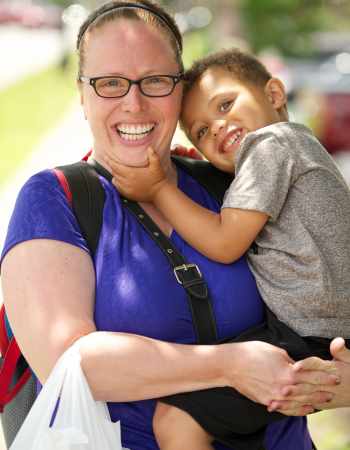 Wilder helps kids of all ages from birth to 17 and their families by providing children's mental health services at clinics, schools and community settings. If you think your child needs help, call us at 651-280-2310.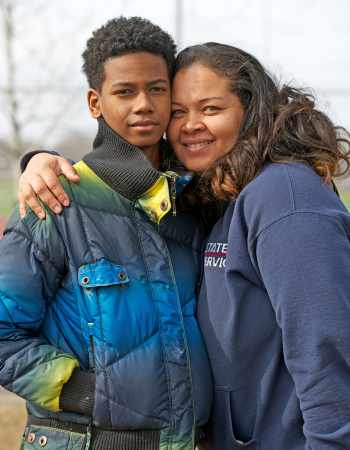 To make it easier for families and students, we provide mental and behavioral health services for youth at several Saint Paul schools. School staff and teachers can speak to us about integrating youth services on-site at elementary, middle and high schools in Minnesota.
We provide one-stop integrated care for all outpatient mental health and substance use recovery services ranging from low to high intensity. Payment flexibility, convenient locations and having multicultural, multilingual staff help to eliminate barriers for anyone in need of accessing services and supports. Our trauma informed, whole-family and culturally appropriate approach allows staff to closely coordinate, manage and support the diverse needs of people living in the greater Saint Paul area and beyond.
Payment Flexibility
We accept MA (Medical Assistance), MNCare, Medicare, most health insurances and private pay. A sliding fee scale is also available if you do not have insurance.
Multicultural, Multilingual
Our staff speak speak English, Spanish, Hmong, Vietnamese, Burmese, Somali, Karen, and Khmer. We can also arrange skilled interpreters for other languages.
Convenient Care
You can be seen for appointments at our outpatient clinic, your home, a school, in the community or virtually via telehealth (using phone or video).   
Plan & Prepare For Your Appointment to Wilder
Thank you for choosing Wilder Community Mental Health & Wellness as your provider. You may be overwhelmed before your first appointment. Below you'll find helpful information on what to expect, what to bring and how to cancel or reschedule an appointment if necessary. Remember, you do not need insurance to receive care. Ask our diverse and friendly staff any questions about your appointment by calling 651-280-2310, and we'll be happy to assist you.
What to bring to your first appointment
Insurance card or proof of insurance, if available. 

Information about current and past physical and emotional health.

List of any medications you take.

List of questions or concerns you have.
What to expect at your first appointment when you visit Wilder
When you arrive at Wilder, take the elevator to the second floor. The clinic is on the right when you step out of the elevator.

Walk through the clinic doors and let our front desk staff know you're there for your appointment.

Wilder staff will give you any instructions or paperwork that needs to be completed, including sharing information about your current and past physical and emotional health.

Your appointment will last about one hour, unless otherwise noted.

At the end of the appointment, a staff member will go over next steps with you.

You will receive help in scheduling any additional appointments.
How to cancel or reschedule your appointment
We know that schedules change and unexpected things come up. If you need to cancel or reschedule an appointment, call us immediately at 651-280-2310 to let us know. By doing this, you help keep appointment wait times down for everyone. Thank you!
The Certified Community Behavioral Health Clinic model allows us to put together services based on what people need to get better. By doing this, we can help people achieve better outcomes. There are fewer opportunities for people and their families to fall through the cracks, and that means more opportunities to succeed.
DR. PAHOUA YANG, VICE PRESIDENT, WILDER COMMUNITY MENTAL HEALTH AND WELLNESS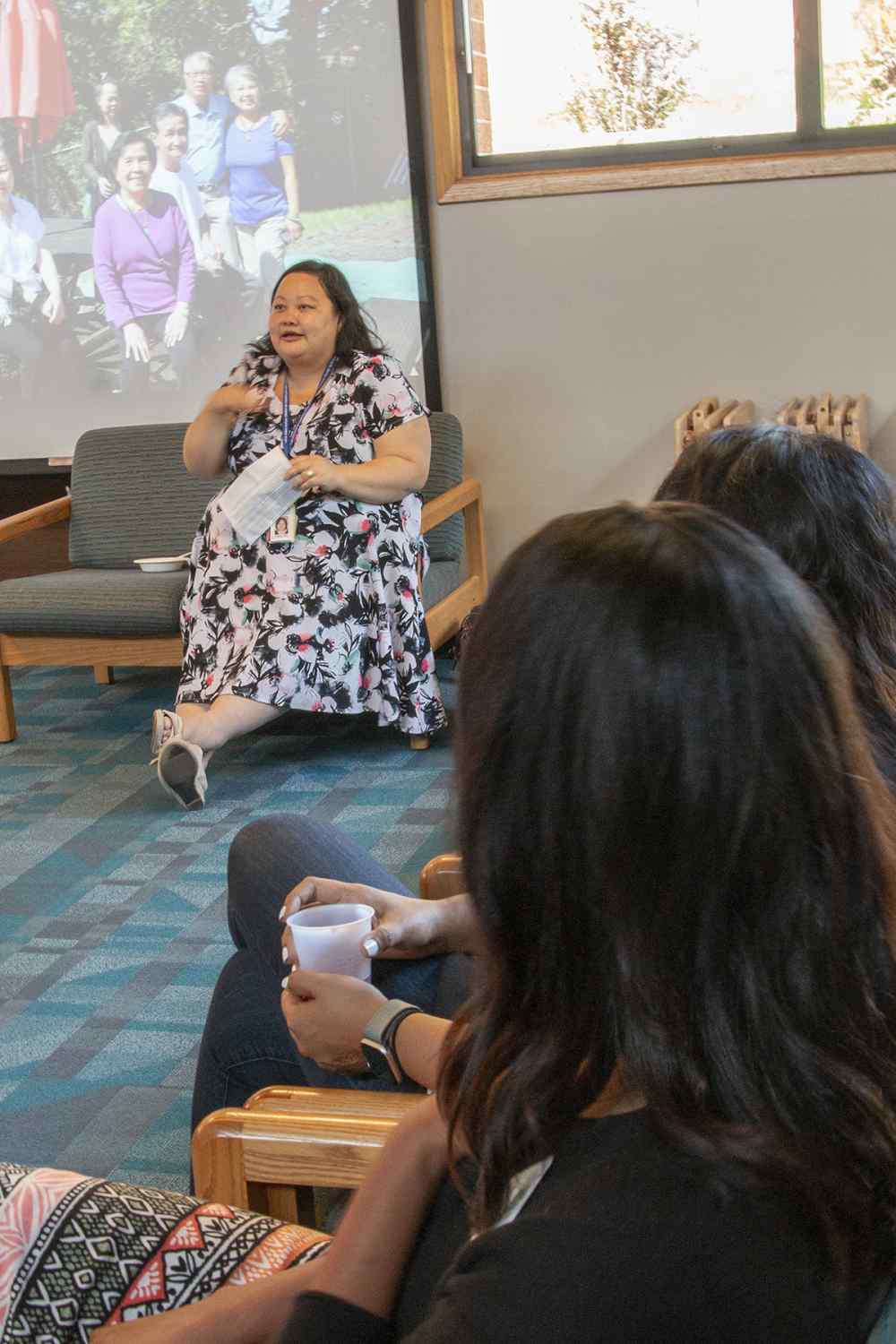 We're here to support you and your health
Our Community Mental Health & Wellness team is experienced, diverse and dedicated to helping families grow and heal. Our specialized, integrated team approach allows us to work closely together to help each person on an individual basis.
Meet our mental health professionals and practitioners
Experienced
Nationally recognized as a one-stop clinic for evaluating, diagnosing and treating all social, emotional, behavioral, mental and chemical health concerns and conditions ranging from low to high intensity.
Specialized
Helping children from birth to 17 and their families with long-standing expertise in serving very young children ages 0 to 5 years old. Specialized in culturally-relevant services for Minnesota's diverse communities (African American, Black, Cambodian, Hispanic, Hmong, Karen, Latino, Vietnamese and more).
Integrated
Team of therapists, nurses, alcohol and drug counselors, psychologists, psychiatrists, nurse practitioners, care coordinators, peer specialists and case managers work together to support children, adults and families.
MAKE A REFERRAL FOR MENTAL HEALTH OR SUBSTANCE USE DISORDER
Wilder Community Mental Health & Wellness accepts referrals for children's, adult and family mental health services and substance use disorder services for adults. 
Same day, next day and evening appointments are available. Wilder staff work closely with county case managers, healthcare providers, community clinics, government agencies and nonprofits in Minnesota. For more information or questions, please call the Wilder Community Mental Health & Wellness Clinic at 651-280-2310. Download and submit the referral form via fax at 651-280-3155. 
Read Stories of Courage and Insights from Staff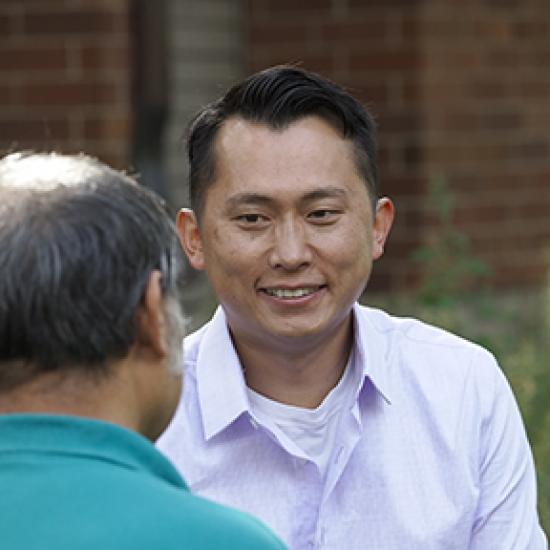 Rethinking Recovery: Personal Mental Health Experience Provides Hope to Others
Finding the right kind of help for a serious mental illness can be daunting. Often, a person may need to work with several providers to find appropriate care. Case managers, psychologists, psychiatrists and other professionals may all be...More about this story »
Every week the last year, 6-year-old Kate and her family have been working with a play therapist at Wilder. With play therapy, Kate is able…
More about this article »
We're all learning new ways to live in a world overwhelmed by a global pandemic. In a matter of days, the rules have changed and routines…
More about this article »
Most of Wilder's supportive housing services focus on stabilizing families who have experienced homelessness so that they can move into…
More about this article »