Rising Food Insecurity in Minnesota: Community and Policy Responses and How You Can Help
Feeding America suggests more than 54 million people, including 18 million children, may experience food insecurity nationwide in the wake of COVID-19.
Before COVID-19 reached Minnesota, approximately 1 in 11 Minnesotans were struggling with hunger and food insecurity according to Second Harvest Heartland. New data from McKinsey & Co, collected on behalf of Second Harvest Heartland, suggest that number has been increasing with the COVID-19 crisis and 1 in 8 Minnesotans will experience food insecurity this month. This means an additional 275,000 Minnesotans, including 112,000 children, will likely be affected by food insecurity due to COVID-19.
Census data show Black and Latinx people are particularly hard hit with food insecurity right now. Prior to COVID-19, historic and structural racism in housing, employment and infrastructure contributed to a disproportionate rate of food insecurity for communities of color. Now, higher rates of unemployment, particularly among Black and Latinx communities, are widening food insecurity gaps even more. In addition, damage to grocery stores in the wake of George Floyd's murder resulted in new food deserts. With this surge in need, food access and distribution systems are rapidly adapting. Here are a few examples.
Community food assistance efforts
In addition to food shelves ramping up efforts to meet community need, in the aftermath of George Floyd's murder, community members, faith communities, nonprofits and others created a multitude of pop-up food distribution sites. With the influx of new distribution sites, the Twin Cities Mutual Aid Project was developed to help coordinate and meet community needs. The map helps those in search of food, as well as those looking to volunteer and donate, find when and where to go within the new food distribution landscape. While the number of food pop-ups is waning, this collectively-led project maintains a map indicating sites that are collecting and distributing food.
Another creative example of meeting community need is the Minnesota Central Kitchen, a collaboration between Second Harvest Heartland, Chowgirls Catering, Loaves and Fishes, and other cross-sector partners. This collaborative has been re-hiring laid off kitchen workers to prepare meals from rescued food and distribute the meals to people in need. Prepared foods can be especially helpful to people without access to stable housing or kitchen spaces to prepare their own food.
Policy efforts
The Supplemental Nutrition Assistance Program (SNAP), formerly known as food stamps, is one of the most important and far reaching anti-hunger government programs. In 2017, over 450,000 Minnesotans received SNAP benefits each month. The Families First Coronavirus Response Act has given states additional flexibility in distributing SNAP benefits, and Minnesota has implemented the following changes:
Additionally, in Minnesota, Governor Walz and Lt. Governor Flanagan announced in July their plan to distribute $12 million to support approximately 300 food shelves and all seven food banks across Minnesota to help with hunger relief during COVID-19.
Continue to look for information from the state and federal governments for policy changes in upcoming legislation that could affect SNAP and other food security benefits. 
How you can help
Everyone can play a role to help make sure our families, friends, and neighbors are able to access food.
Donate to and volunteer with local food shelves and food assistance providers. To find a food shelf or pop up food provider near you, check out Second Harvest Heartland or the mutual aid resources list above. Before you donate, consult the website of the place you plan to give to see what foods and products they need most.  
Advocate for SNAP expansion and food access support. The Food Research and Action Center is asking for people to contact their legislators to help strengthen SNAP benefits in the next COVID-19 response package and other legislation.
Help to destigmatize food assistance use. Anyone can be impacted by food insecurity, especially with the unknowns of COVID-19 and various trade-offs that people have to make in paying bills. Talking about hunger and program options can help destigmatize food assistance use.
Support initiatives and policies that reduce barriers for food security. A lack of stable housing, transportation, livable wages, and health care can all affect food security. By supporting initiatives that tackle these issues, you can help reduce barriers to food access and security.
Learn more about healthy food access
During COVID-19
Minnesota Compass explores what the Census Bureau's Household Pulse Survey tells us about the impact of COVID-19 on U.S. households.
Learn how MOW made rapid changes to make sure that volunteers could safely deliver meals to adults who have difficulty cooking and preparing meals, or have health conditions, disabilities or limited mobility.
Recent research
Healthy Food Access: A View of the Landscape in Minnesota and Lessons Learned from Healthy Food Financing Initiatives
Read the report »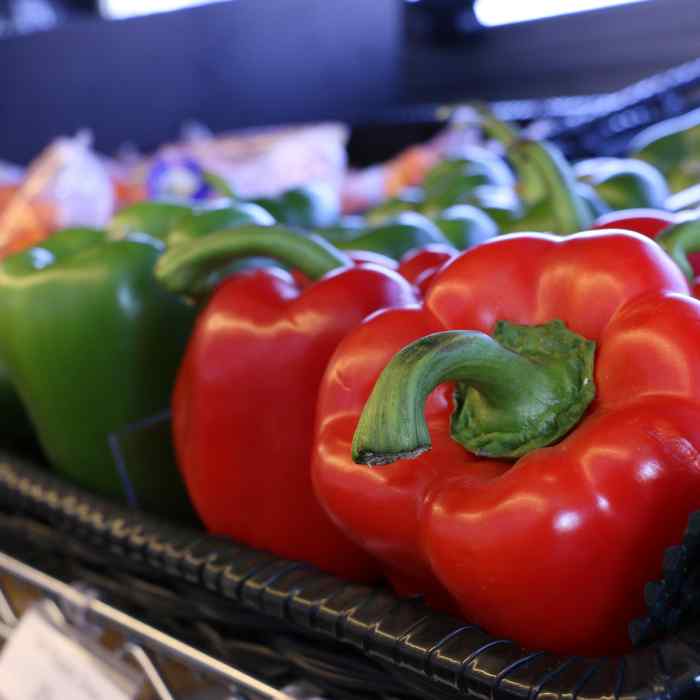 Food Access and Insecurity in St. Louis Park
Results of a citywide assessment exploring ways St. Louis Park can ensure everyone in the community has access to healthy, affordable food.
Read the report »