Title
Why Hmong Families Need Hmong School-Based Mental Health Providers
Body
Wilder school-based mental health services started about 30 years ago with Kofi, a program for students of African descent. This year, Hlub Zoo is celebrating 10 years providing school-based mental health services to Asian students in Saint Paul schools. As a therapist in Hlub Zoo (pronounced Loo Zhong) who attended Saint Paul schools, I find myself wondering what would have been different if this program had been available when I was a child.  How many lives would have been affected if Hlub Zoo had started at the same time as Kofi?
I reflect back about how it was normal to see my own fifth grade friends already smoking. We heard about gangs and dysfunctional families that made headlines because of murder-suicides. The Hmong community was silently suffering. Unless you were Hmong and part of the community, our close-knit culture often made this suffering invisible to outsiders. 
Unexpectedly, life's arrangements granted me the opportunity to come back and work as a Wilder mental health practitioner based in Jackson Elementary, the same elementary school I attended.  Times have changed: The school is now a Hmong dual language school. Other things haven't changed by much — such as the lack of air conditioning and 20-year old artwork that still hangs in the hallways, and most importantly, the need for culturally responsive mental health care in the Hmong community. We need mental health professionals in schools to support the mental wellness of our Hmong students.
Here Are Three Reasons Why Having a Hmong Provider Is Effective for Hmong Students and Families:
1. Hmong Providers Understand the Complexities of Our Culture
Families often tell me, "We can work with a non-Hmong provider, but they just don't really get it." 
If a client or parent can't feel seen or understood, they will hide crucial information from their provider. Add on a language barrier, and Hmong families may opt out by disclosing the bare minimum a provider needs to do their job. A Hmong mental health professional can provide a sense of community that would be missing with a non-Hmong provider. 
Being a Hmong provider, I understand the complexity of multiple generations. From overseas marriages, divorce, assimilation, traditional gender roles, patriarchy, distrust in the system, to children who can no longer speak their native tongue, I can understand complex topics that are taboo to talk about. I know without needing to ask, and yet I can ask because I know.
Even then, I occasionally find myself struggling to help families open up. Part of the beautiful process of doing therapy with Hmong families is that I get to find creative ways to build trust and navigate how to talk about topics that feel taboo, but can be so enriching to their relationships and overall well-being. I tell my families, "I apologize in advance, but I would not be asking you these taboo questions if it was not part of my job. If you went to see a doctor, and they failed to ask about all your symptoms, they would be doing you a disservice by incorrectly diagnosing you." 
Tell me where it hurts so I can know where to start. It takes work and trust, but most families can get there when I can learn to meet them where they are at. 
2. We Use a Cultural Lens to Help Families Understand Mental Health
Translating in Hmong is challenging. Our culture barely has enough feelings to describe all the feelings we experience. Add in mental health terms and a "worried liver – "nyuaj siab" – somehow translates to depression. Confusing, right? I've learned that most of the translation in Hmong (especially in the mental health field) happens indirectly. A translation usually ends up being a description of the definition of the item, often followed by one or more examples to ensure the client and family fully comprehend it. Take the strengths and difficulties questionnaire (SDQs), a widely used behavioral screening tool for children and adolescents. It should probably take no more than 10 minutes to complete, but completing it while translating it into Hmong can take 30 minutes.
Explaining to parents why their child feels the way they do and how their symptoms affect their overall emotional health can be exhausting, yet it's beneficial when families understand. We build awareness using familiar examples to help parents understand. When parents understand, they can stop minimizing their children's symptoms. Without that understanding, parents may say, "Let's wait to see if they outgrow it (symptoms.)" By speaking the language, I can read social cues to determine whether certain things need to be retranslated so that clients and families can get a thorough understanding.
I am a firm believer that a majority of the work in getting the Hmong community to accept mental health is measured by my effectiveness in delivering psychoeducation to help families and students understand emotional and mental health. Perhaps that is true in many other communities with members for whom the idea of mental health is foreign. Things can get messy when you add in religious beliefs and spirituality, but let's leave that for another time.
3. Culturally Responsive School-Based Providers Make Help Accessible
Asian students, including Hmong students, represent roughly 31% of the student body in Saint Paul Public Schools. This figure does not include Hmong charter schools. Many students within our schools who need mental health services don't receive it because it's not available to them. As our program clinical manager, Rudy Rousseau, MeQ., L. P., would say, "This (school-based) is the only opportunity for these kids to ever receive mental health services." 
School-based services are a way for students to get needed services when parents face barriers to access such as:
Working second or third shifts

Language barriers

Transportation issues

Lack of resources or familiarity with mental health services
Parents are making sacrifices for the sake of their family, but because of these barriers, kids may not receive services they need. There have been countless times when working with families that I discovered one or more older siblings who should have been referred for services, but already graduated from the school. Fortunately, because the younger sibling showed more severe symptoms, I was able to start work with the family. 
Part of my job means understanding and reframing the cultural symptoms of a client. In schools, it means helping staff reframe behaviors that often make Asians appear as the "model minority." A high academic achiever may appear as a good student in a classroom because they're getting A's.  However, from a cultural lens assessing mental health, their low class participation, being overly shy, soft-spoken, and low self-esteem can be symptoms of depression. When I call parents to voice concerns about a child, being able to reframe cultural symptoms helps parents be receptive, which increases accessibility so that students can get their emotional and mental health needs addressed. 
As Hlub Zoo expands, I continue to learn new ways in which our culturally specific services benefit Hmong families. We must be culturally responsive when we work to destigmatize mental health within own cultural communities. Now that the program has been serving the community for 10 years, we sometimes hear how our past clients are doing. I hope that in another 10 years, more graduates will reach out to tell us why their life has improved because of Hlub Zoo. 
As always, love others well so they can grow well.  Ua tsaug! (Thank you)
Picture: Cheng Vang as an elementary school student.
Widgets
Part of the beautiful process of doing therapy with Hmong families is that I get to find creative ways to build trust and navigate how to talk about topics that feel taboo, but can be so enriching to their relationships and overall well-being.
Cheng Vang, Mental Health Practitioner, Wilder School-Based Mental Health
Read More Staff Insights and Stories About Mental Health In Schools
Wilder Community Mental Health and Wellness offers mental and behavioral health services in schools, making it easier for students to get the help they need to succeed in school and at home.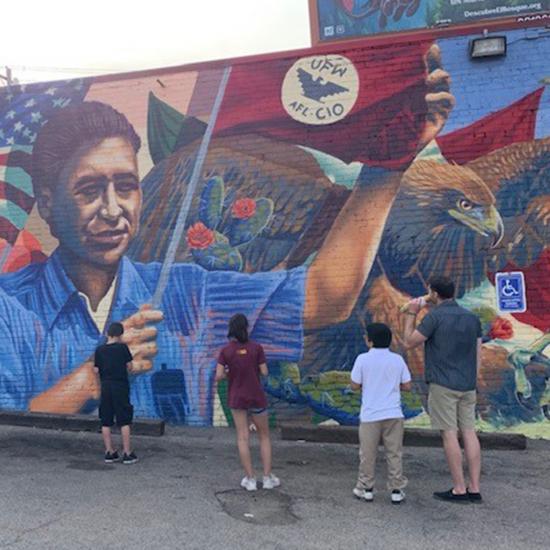 Wilder School-Based Therapists Support Latinx Mental Health Through Stronger Cultural Identities
Maria Rios knows from personal experience how a strong cultural identity can help foster a sense of belonging. Maria, a Wilder school-based mental health therapist, moved to the United States from Mexico at age 7 and attended school in W...More about this story »
Wilder Mental Health During COVID-19
We are here to help during COVID-19. Appointments are available by telehealth (phone or video/virtual therapy) for adult, family and children's mental health services, as well as adult addiction and recovery services. Call us to setup an appointment, make a referral, ask questions or share your concerns: 651-280-2310