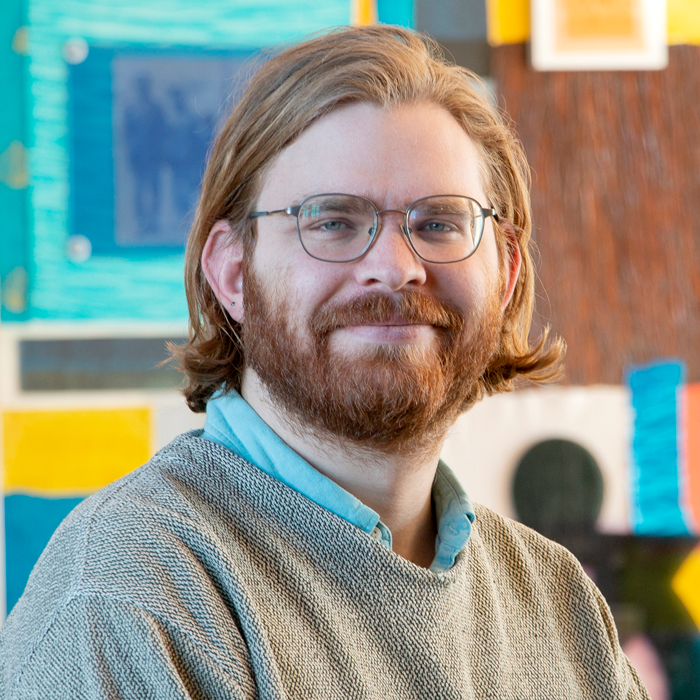 Ryan Evans is an organizational consultant and community artist. He specializes in consulting projects that focus on the arts, culture, and community development, with particular expertise in qualitative and participatory methods. He has a master's degree in applied anthropology and community arts from the University of London – Goldsmiths College and bachelor's degree in sociology/anthropology and theatre from St. Olaf College. He has completed additional graduate level coursework in organizational planning, participatory research, and nonprofit financial management.
Ryan's work is grounded by the shared idea of "fieldwork" in both research and the arts; he is energized by expansive conceptualizations of data and artful approaches to collecting, managing, and analyzing it. Most recently, Ryan was an artist-in-residence in Fergus Falls, Minnesota, where he facilitated community-based sound art with local residents. This residency explored the overlap of art and research, culminating in output that bridges these two fields—writing, sound, and image—as well as communicates personal and collective understandings of mental health.
When not consulting with organizations or facilitating community art projects, Ryan spends his time playing board games, biking throughout the Twin Cities, and pursuing his personal sound art practice.