Title
A Story of Impact: Habitat for Humanity
Body
​Habitat for Humanity helps families in Minnesota, and across the globe, make the dream of homeownership a reality through creating simple, decent, affordable housing. In addition to providing a roof overhead, Habitat homeownership gives homeowners and families so much more. I've had the privilege – first as a Habitat volunteer and now as an outside evaluator – of helping document the extent to which Habitat impacts their homeowners.
Impacts on quality of life
In 2011, I worked as an AmeriCorps VISTA volunteer with Habitat for Humanity of Minnesota, the state support organization for Minnesota's 31 Habitat affiliates. In my year there, I worked on developing a pilot study examining how Habitat homeownership impacts homeowners' health, education, social connectedness, family interactions, personal well-being, economic situation, and feelings of safety. The pilot data showed improvements in all of these areas, and we heard incredible stories about how homeownership changes lives.
Stories from the family who is now paying a tenth of their previous heating bill and is able to spend time together instead of worrying about how to fix their drafty and unsafe home. Stories from a mom who moved with her son 15 times in 14 years and, once settled into her Habitat home, found her home and the stability so meaningful that she got married in the backyard. Stories from the person who developed community connections after building his house with his neighbors, becoming a leader with the local Economic Development Authority, the school board, and the Chamber of Commerce. Stories from the mom who was jobless and homeless, relying on numerous government assistance programs, who, after Habitat became completely financially independent, sent all of her children to college, and went back to school herself for master's degree courses.
Every Habitat homeowner has their own remarkable story. However, until this study, there were no quantitative data to provide the broader context for those personal accounts.
Data support stories
About a year and a half after the pilot study, Wilder Research was contracted to do a full statewide survey of Habitat homeowners, and I found myself as a new Wilder employee, again working to tell the story of Habitat. Now we have the first statewide data to provide the broader context showing the impact Habitat has on their Minnesota families. Some of the highlights include:
90% of homeowners feel safe in their homes and 80% feel safer and feel their children are safer than they were previously

Over half said their children's grades improved, and over 90% of households have one adult who has started, completed, or plans to start higher education or training programs

80% feel more connected to their community

90% feel better about themselves, reporting less stress, embarrassment, or shame and more freedom, independence, stability, pride and happiness
Overall, 92% of respondents said their lives are better, and 88% said they attribute that change either "a lot" or "completely" to Habitat. These data tell a powerful story of impact. Now we have both the data and the personal accounts to share the full story of Habitat's work across the state, and what an incredible story to share.
Maddie Hansen-Connell was a research scientist in Wilder Research.
Widgets
Learn more about Wilder's housing research and services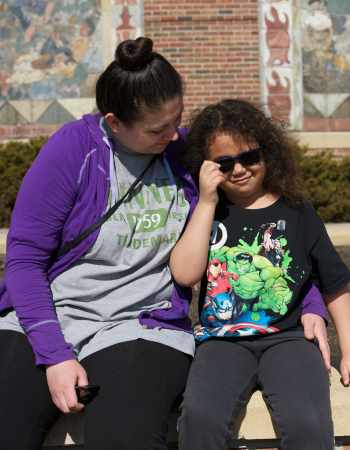 Housing is essential to the health of people and communities. Our research on housing and homelessness helps organizations throughout Minnesota and the country measure and improve their effectiveness, identify needs and solutions, and make data-informed decisions that improve lives.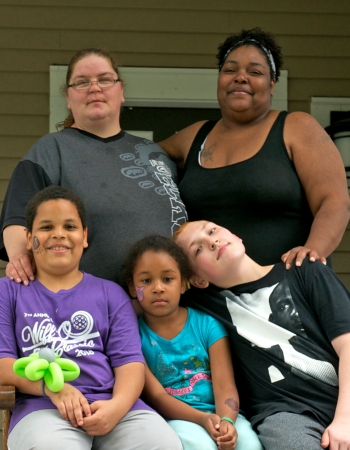 Participants join Wilder through the county's coordinated access to housing and shelter. Wilder supports each participant and their family with Supportive Housing Services that includes finding safe and affordable housing and flexible and responsive services that help them address and overcome challenges.