Twin Cities Mobile Market
Addressing food deserts, access and affordability with a grocery store on wheels
This grocery store on wheels brings affordable, healthy food directly into neighborhoods that don't have easy access to fresh produce, meat and groceries. With the help of volunteers and partners, we fill a gap between food shelves and full-service supermarkets. Anyone can shop at the Twin Cities Mobile Market, a program of the Wilder Foundation.
Contact:
651-280-2434
tcmobilemarket@wilder.org
How the Mobile Market Works

Our distinctive green bus pulls up to set locations in underresourced neighborhoods. Shoppers board the bus and shop just like they would at a grocery store. If you are not able to board the bus, one of our staff or volunteers will personally shop for you.
You can pay for the groceries using a variety of payment options, including credit, cash, SNAP/EBT, and Market Bucks. Our food costs the same or less than you would pay at a full-service grocery store, and we partner with others to offer a variety of incentives to make healthy food even more affordable.
We also offer recipes, classes and events so that you can improve your food knowledge and cooking skills.
Read the Mobile Market Frequently Asked Questions for more.
Find a Mobile Market Stop Near You
Map and Schedule
We make stops in Saint Paul and other locations in the Twin Cities. Check back often for up-to-date information. Our schedules and locations change to keep up with our customers' needs.
Get Involved
It takes a community to bring a variety of fresh foods to neighborhoods that don't have easy access to these groceries. Partners, funders, volunteers and others help us make it easier and more affordable for people to eat healthy. You can help, too.
Volunteer
Volunteers help keep the Mobile Market running by working on the bus, in the warehouse and in the community. Email volunteers@wilder.org or visit our volunteer page if you would like to lend a hand.
Donate
We rely on generous gifts from the community to make healthy foods available in under-resourced neighborhoods. Make a gift online to keep the Mobile Market rolling! 
Stay Informed
Like the sound of what we're doing? Join our mailing list! Twin Cities Mobile Market is a community effort; everything we do is informed by our many partners and residents of the neighborhoods we serve.
"I think it's awesome! Sometimes I can't get to the grocery store if I don't have the bus fare, or it's too far to walk."
Christina Sayers, first time Mobile Market shopper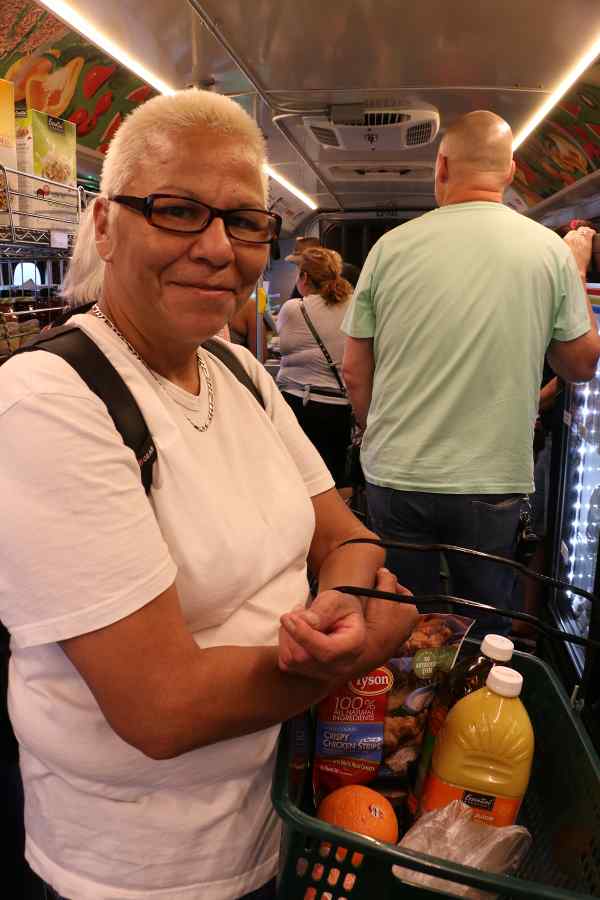 Related Stories and Research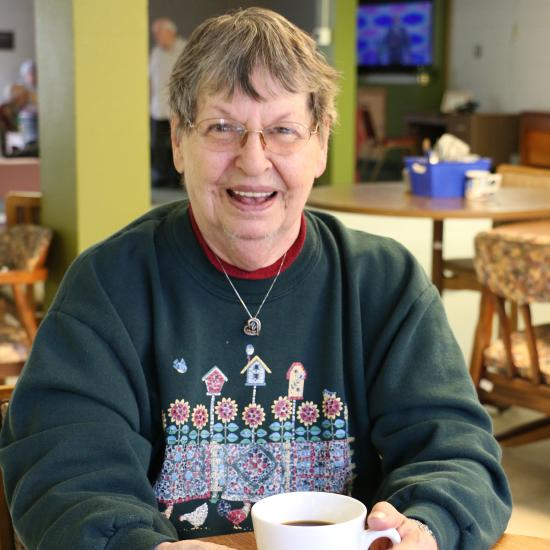 Twin Cities Mobile Market Means More Fruit and More Opportunities to Share
Gail Johnson likes her apartment in the Humboldt Senior Apartments in Saint Paul, and she loves the caring attitude among the residents of her complex. The 80-year-old retired church secretary is often found in the community room in the ...More about this story »
More Stories
The Twin Cities Mobile Market in 2017
This infographic presents 2017 Twin Cities Mobile Market service and client satisfaction data. It also discusses innovations for the coming year.
Read the report »