Community Equity Pipeline
From the Community to the State Capitol
The Community Equity Pipeline supports Indigenous people and people of color to influence and enact public policy at Minnesota's Capitol. This Wilder Foundation community leadership program builds their power, skills and experience to become more actively engaged in and impact public policy decision making for their communities.
About Community Equity Pipeline
Program Overview​
The Community Equity Pipeline is an immersive program that brings together up to 20 people of color and Indigenous peoples (POCI) who currently serve as community and nonprofit leaders to build an even more powerful and influential voice in public policy decision making in order to drive social change and transform lives in Minnesota. 
Community Equity Pipeline's mission is to deepen engagement of POCI communities in the legislative process by building connections to people, communities, groups, and organizations that influence or enact public policy.
Program Length
9 months (September - May)
Program Format
Four hour cohort sessions every two weeks focused on legislative knowledge, advocacy skills, racial equity, and building a cohort learning community

Four hours per week engaging in legislative activities with coalitions and Partner Advocates

CEP follows a cohort model which includes up to 20 participants per cycle
 CEP program participants learn about...
I always felt like my life was shaped and determined by decision makers. Being in this program has allowed me to step up and be part of the decision-making.
Phillipe Cunningham, 2015 CEP Alum
Introducing the 2018-2019 Community Equity Pipeline Cohort
Welcome Change Makers, from the community to the capitol!
Get to know the newest cohort to join Community Equity Pipeline for 2018-2019. 
Find out who they are, what they are invested in and why they joined CEP.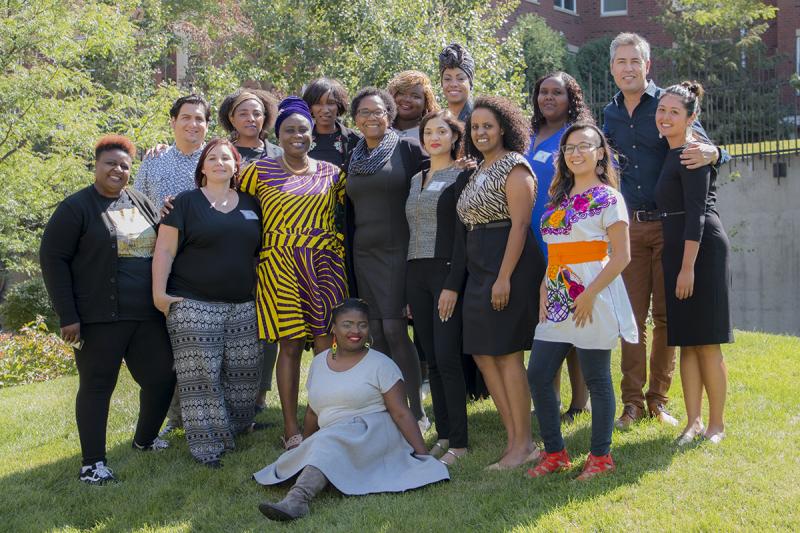 2018-2019 CEP Cohort (from left to right): Cherita Tenhoff, Ricardo Caballero Perez Gonzalez,Tonja Honsey, Comfort Dondo, Bukola Oriola, Fatu Magassouba, Linda Garett Johnson, Maya Washington-Zeigler, Maria Isa Perez Hedges, Aarica Coleman, Jokho Farah, Biiftuu Ibrahim Adam, Estefania Navarro Hernandez, Rico Durán, Samantha Sencer-Mura, Erica Valliant and Abiola Abu-Bakr (not pictured) 
2018-2019 Community Equity Pipeline Program Schedule
2018-2019 Session Dates and Times
Orientation and Retreat:
Friday, September 7, 2018 – 9:00 a.m. - 5:00 p.m. 
Pre-legislative Sessions: 9:00 a.m. - 1:00 p.m.
Friday, September 21, 2018
Friday, October 5, 2018
Friday, October 19, 2018
Friday, November 2, 2018
Friday, November 16, 2018
Friday, November 30, 2018
Friday, December 14, 2018
Mid-Program and Pre-Session Celebration: 9:00 a.m. - 1:00 p.m.
Friday, December 28, 2018
Legislative Sessions: 9:00 a.m. - 1:00 p.m.
January 11, 2019
January 25, 2019
February 8, 2019
February 22, 2019
March 8, 2019 
March 22, 2019
April 5, 2019
April 19, 2019
May 3, 2019
May 17, 2019
Legislative Session Debrief and Program Wrap-up: 9:00 a.m. - 1:00 p.m.
Graduation:
Thursday, June 6, 2019 – 5:30 pm – 8:00 pm
Stories, Research & Impact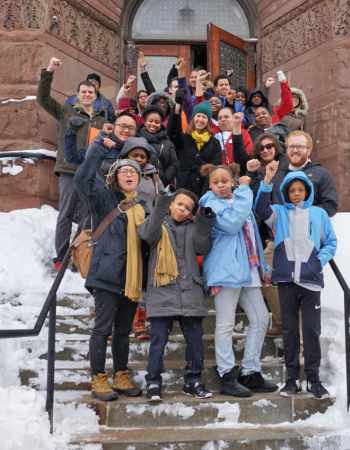 Wilder's public policy work advances systemic equity and social and economic opportunities so that all people and communities throughout Minnesota can thrive.
Apply to Community Equity Pipeline
No longer accepting applications for CEP's 2018-2019 Cohort!
Community Equity Pipeline 2018-2019 Cohort Information
Meet the Community Equity Pipeline Team
Senior Program Associate, Community Equity Pipeline