Family Independence Initiative
Family Independence Initiative Twin Cities (FII Twin Cities) is a data-driven strategy that invests directly in the initiative and strength of low-income/low-wealth families. The Wilder Foundation partners with FII national to support families as they work in peer groups to move themselves out of poverty. 
How It Works
FII Twin Cities starts with the assumption that society has underestimated the capacity and initiative of low-income communities to improve their financial well-being. Our goal is to remove the barriers and debunk the myths that families face as they work to escape poverty.
Our approach is simple, but requires commitment and connection.
Family Responsibilities:
Organize a group of friends, colleagues, community members
Work with 5-7 other families/households to identify goals (e.g. wealth creation, stable housing, health and wellness, affordable child care, education)
Attend monthly meetings
Submit a monthly online journal
Participate and engage
Wilder Responsibilities:
Compensate participants for time and data
Track data and trends to provide insight on what is needed to help families achieve goals
Make capital resources available (e.g. loans, grants, lending circles)
It's never too late to invest in your family's future.
Become Part of the Movement
Family-led movements will change the fabric of our communities. This is your chance to be part of it.
Families who want to participate in FII should:
Seek a referral from a current FII family
Organize a group of friends, colleagues or neighbors you want to work with
Complete a nomination form
Organizations and businesses that want to support FII Twin Cities and help families escape poverty should contact Norka Avignon Petersen at 651.280.2462 or fii@wilder.org.
Courageous Stories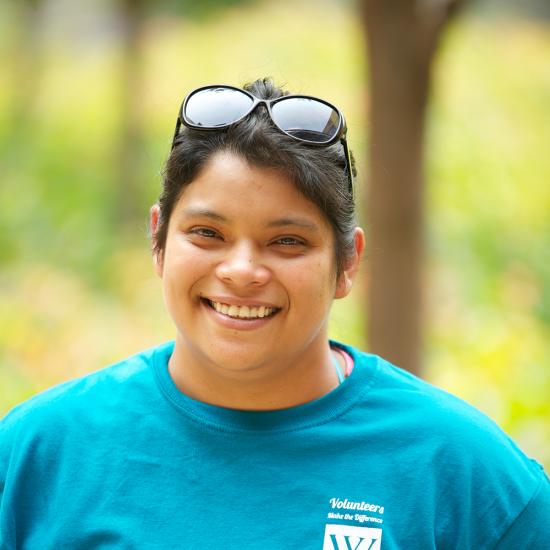 The Family Independence Initiative Invests in the Strength of Low-Income Communities: 'We Are the Ones Making the Change'
Mary Chazen was ready. Nearly two years after joining the Family Independence Initiative Twin Cities, Mary had begun recruiting new families to join the movement.
"I see how much of a difference it can make when you have t...More about this story »