Experience leadership in public policy from #CommunitytoCapitol
The Community Equity Program (CEP) supports Black, Indigenous and People of Color (BIPOC) to influence and enact public policy at Minnesota's Capitol. Formerly known as Community Equity Pipeline, this Wilder Foundation community leadership program builds their power, skills and experience to become more actively engaged in and impact public policy decision making for their communities. Cost to participate is free!
Help raise $10,000 to support Community Equity Program for BIPOC Leaders
Your support of CEP helps bridge the disconnect between the halls of power and privilege at the State Capitol and Black, Indigenous and Leaders of Color that are calling for equity based policies and governance. Every gift to the Community Equity Program will be matched dollar for dollar up to $5,000!
About Community Equity Program
The Community Equity Program (CEP) is an immersive program housed out of Wilder Foundation that brings together up to 15 Black, Indigenous and People of Color (BIPOC) who currently serve as community leaders to build an even more powerful and influential voice in public policy decision making in order to drive social change and transform lives in Minnesota. The cost to join CEP is free and only requires time and commitment.
Community Equity Program's mission is to deepen engagement of BIPOC communities in the legislative process by building connections to people, communities, groups, and organizations that influence or enact public policy.
Who should participate in CEP: Program Participants
Our program is open to applicants who are both early and seasoned in their leadership journeys. At CEP, we are more interested in learning about your passions and commitment to building your skills to shift policies and make change in the communities you care about than degrees and accolades. Everyone has something to learn and share from/with one another.
Applicants must be 18 years of age or older by September 1st, 2020
Identify as Black, Indigenous, or a Person of Color
Demonstrate clear connection to and involvement with BIPOC communities
Interests in building power for and with BIPOC communities
Committed to attending scheduled cohort meetings and coalition activities during the extent of the program (students are welcome to apply if they can guarantee their availability the entire program year)
Why join CEP: Program Features & Benefits
Develop skills and knowledge necessary for navigating and taking action during a legislative session including: legislative timelines, navigating the Capitol campus, reading/drafting bill language, coalition building, preparing and delivering testimonies, and more.
Collectively Cultivate  a space to discuss the harsh realities of public policy work and its impact on BIPOC's physical, mental, and emotional wellbeing individually/community-wide.
Engage in an immersive experience by participating in legislative coalitions and supporting legislation that directly impacts BIPOC people and their respective communities.
Build  meaningful relationships with a diverse learning community of leaders, who become resources, mentors, friends, allies and a network for your work.
Connect with other BIPOC leaders outside the cohort who are doing amazing policy work - elected officials, legislative staff, community organizers/activists, lobbyists, etc. 
Examine and cultivate personal leadership through reflection and critical analysis of your experience as BIPOC navigating the legislative process.
Share your knowledge from this program with other BIPOC communities.
What is your commitment to CEP: Program Length & Format
Cohort members should expect to spend about 20 hours per month on CEP-related activities.
9 months (September - May)
5-hour cohort educational sessions every other Friday from September-May
3-5 hours per month working with your paired advocacy coalition/organization
3-5 hours per month spent on individual assignments, group projects, time at the Capitol, etc. 
Regular 1:1 technical assistance/support check-ins with staff (monthly or every other month)
Mandatory All-Day Kickoff Retreat in September
Mandatory 2-Night Retreat in January 
What you'll learn in CEP: Program Topics
Learn about government structure and get immersed in the legislative process. 


Observing the process on the ground is essential to understanding the Minnesota Legislature. Each participant will be tasked with completing a number of tasks in order to gain a deeper familiarity and comfort with the capitol

including but not limited to: attending coalition meetings and bill hearings, tracking legislation and visiting lawmakers. CEP supports cohort member's immersion experience through helping make strategic connections to lobbyists, coalitions and lawmakers.

Explore advocacy, media and communications

Discover storytelling in policy and advocacy

Craft your legislative agenda

Practice BIPOC authenticity in white-centered spaces

Build coalitions, prepare and deliver effective testimonies and utilize space for radical re-imagination
I always felt like my life was shaped and determined by decision makers. Being in this program has allowed me to step up and be part of the decision-making.
Phillipe Cunningham, 2015 CEP Alum
Apply to the Community Equity Program
Applications for CEP's 2020-2021 cohort are closed.
Join CEP in 2021-2022 and build your public policy leadership experience!
2020-2021 decision-making timeline:
Friday, June 26, 2020 - Friday, July 17, 2020: Applications are closed!
Monday, July 27, 2020 - Tuesday, August 4, 2020: Group interviews w/ Selection Squad via Zoom
Friday, August 14, 2020: Notifications to applicants 
Have questions or need assistance? 
Contact Miah Ulysse, Community Equity Program Manager, at miah.ulysse@wilder.org. 
I thought, 'Well, if I'm not going to be in the Legislature, I'd still like to engage it.' That's really what drew me to the program.
Linda Garrett-Johnson, 2018-2019 CEP Alum
2020-2021 Community Equity Program Schedule
Kickoff Retreat: Friday, September 11, 2020 | 9 a.m. - 5 p.m.

2020 CEP Sessions: 9 a.m. - 2 p.m.
Friday, September 25,2020
Friday, October 9, 2020
Friday, October 23, 2020
Friday, November 6, 2020
Friday, November 20, 2020
Friday, December 4, 2020
Friday, December 18, 2020
Friday, January 8, 2021
Overnight Retreat: Friday, January 22, 2021 - Sunday, February 24, 2021
2021 CEP Sessions: 9 a.m. - 2 p.m.
Friday, February 5, 2021
Friday, February 12, 2021
Friday, February 19, 2021
Friday, March 5, 2021
Friday, March 19, 2021
Friday, April 2, 2021
Friday, April 23, 2021
Friday, May 7, 2021
Friday, May 21, 2021
Graduation: Friday, May 28, 2021 | Time TBD
I spent two years working in community health education and health promotion. While doing this work with my community partners, our biggest challenges often involved the policies that made accessing quality healthcare services more difficult. In 2018, I returned to Minnesota with an interest in becoming fully engaged in local policy development and learning about tangible methods to change the policies that negatively impact the well-being of our communities of color.  
When I learned about the Community Equity Program, I was excited to build connections with other BIPOC individuals who were passionate about public policy and to develop a deeper understanding of our legislative system. Throughout my participation in this program, I gained valuable insight into the ways that I can participate and advocate at the Capitol and within the local policy world. Along with this knowledge and most importantly, I met kind and amazing change-makers in this program. I am excited to continue these relationships and to support the great work of each member of my cohort. I will remember my time in this program as a space for growth, learning, and connection. 
Chelsea Williams, 2019-2020 CEP Alum
Meet the Changemakers of the Community Equity Program
Congratulations BIPOC Leaders! 
Get to know the 2020-2021 CEP cohort who just started their leadership journey. Find out who they are, what they are invested in and why they joined CEP.
Stories, Research & Impact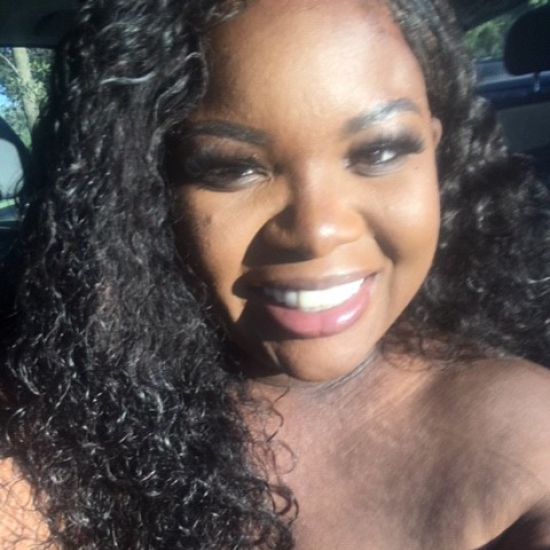 Community Equity Program Alum Triasia Givens Advocates for Education
Triasia Givens joined Wilder's Community Equity Program in fall 2019 because she wanted to join with others to create change in the community. Triasia is the co-chair of the Black Parents Advisory Council of Minneapolis Public Schools an...More about this story »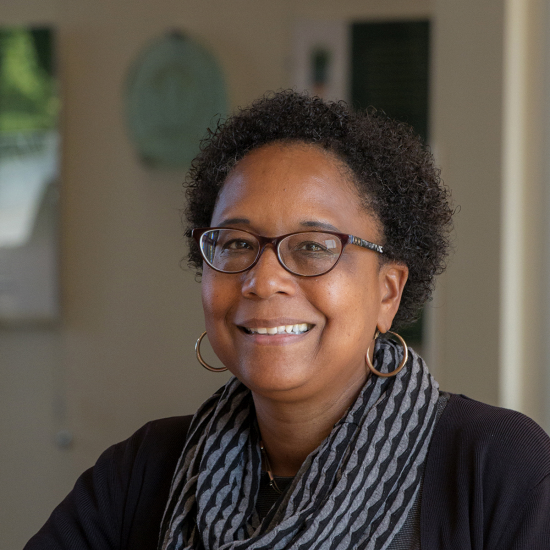 Community Equity Program Gives Experienced Leader Linda Garrett-Johnson a Deeper Understanding of the Legislative Process
With more than 25 years of experience advocating for public policy changes, Linda Garrett-Johnson knows how to read a bill. Even with her experience, Wilder's Community Equity Program helped Linda deepen her knowledge of the Minnesota le...More about this story »
Meet the Community Equity Program Team
Senior Program Assistant, Community Equity Program
Program Manager, Community Equity Program