Community Leadership Programs
Amplifying the voice of community leaders driven to lead with values, engage with purpose and make a positive difference
Wilder is committed to cultivating diverse community leaders who are driven to make a positive difference with purposeful engagement and values-driven leadership through five distinct community leadership programs. By nurturing the skills and experiences of emerging leaders and renewing the energy and commitment of experienced leaders, our programs help people take part in the change they wish to see in their community, regardless of age, position or experience.
Contact: Nou Yang
nou.yang@wilder.org
651-280-2451
Why We Believe in Community Leadership
Cultivating diverse, values and purpose-driven leaders who positively impact their communities is a core priority of Wilder Foundation's mission.
We invest in strengthening the capacity of all Minnesotans to become extraordinary leaders of change by grounding our community leadership work in three core beliefs:
1. Everyone has the capacity to lead, regardless of age, position or experience.
2. Leadership should be reflective of the communities they serve.
3. Effective leaders are clear about their purpose and values.
Extraordinary Community Leaders, Empowered Change Makers
Since 2013, over 1,500 change makers have participated in Wilder's community leadership programs.
What Makes Our Leadership Programs Unique
The empowered and diverse change makers who participate 
Emerging and experienced community leaders who are: professionals, students of all ages, residents and volunteers
Community leaders represent a variety of local and national groups and organizations: non-profit, for-profit, grassroots and community organizations, culturally-specific groups and local neighborhoods, government agencies
An emphasis on you, the connections you make and the actions you plan to take
Embedded within all of our programs is a common framework that begins with an awareness of self, strengthens meaningful connections with others and encourages participants to a commitment to action in their community
Learning from shared wisdom, perspectives and experiences of peers, staff and mentors
Cohorts in each program are made up of 20-30 participants who collaborate, contribute to, and benefit from, a diversity of wisdom, perspective and experience
Culturally-informed and responsive facilitation, training and workshops are led by experienced program staff during cohort sessions
Mentors, coaches and advisors act as learning partners who support the growth and goals of program participants
Courageous Stories of Community Leadership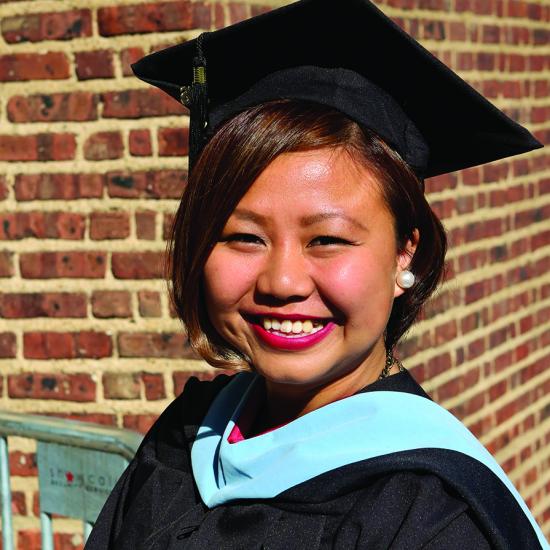 Youth Leadership Initiative Alumna Draws on Leadership Lessons in School and Life
Already a leader, this first-generation Hmong American embraced her multicultural identity in the Youth Leadership Initiative program, became the first alum to earn a master's degree and launched a career in intercultural communication.
More about this story »