Title
Meet the BIPOC Changemakers of Community Equity Program
Learn about CEP alumni leading public policy from community to capitol
Body
It is with great pleasure that we introduce you to our Black, Indigenous and Leaders of Color who have embarked on their 9-month political leadership journey through Wilder's Community Equity Program. Since 2015, 100+ BIPOC community leaders and change makers have participated in Community Equity Program.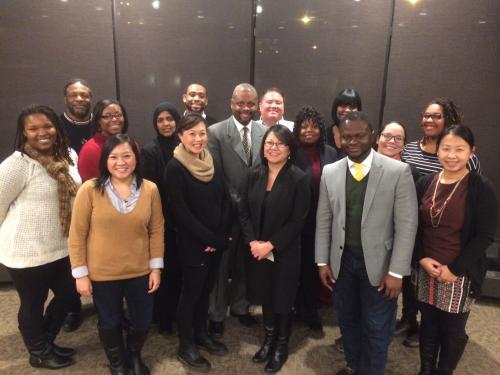 Widgets
2022-2023 Cohort
Congratulations to the 2022-2023 Community Equity Program Cohort: 
Aaliyah Kilgore, Alex Abraha, Anishaa Kamesh, Ayomide Ojebuoboh, B. Rosas, Charles Borom, Domonique Jones, Geetanjali Mittal, Hannah Chibuike Ihekoronye, Jules Edwards, Keisha Mitchell, Lashale Eskridge, Liz Kaufman, Lucius Luther, Razia Hashemi, Ricky Valentin Peña, Sarahi Morales Silva, ShaVunda Brown, Ta'Mara Hill, Tescia Bratcher, Thuba Nguyễn.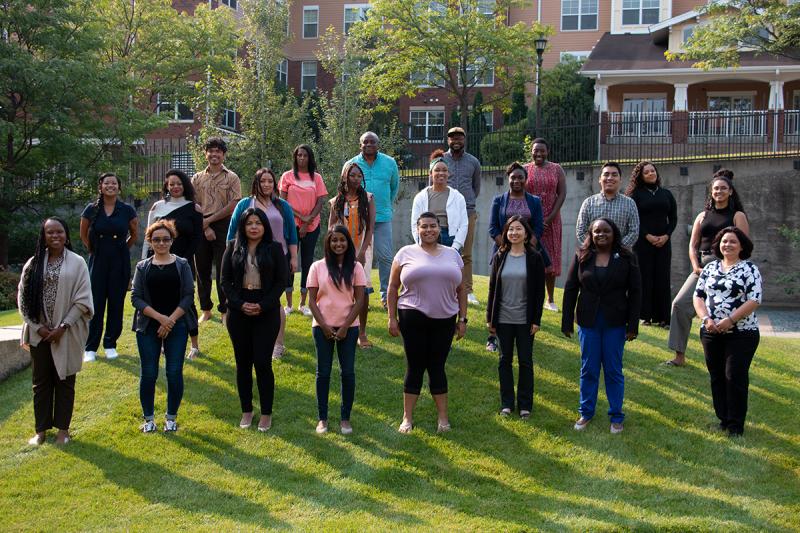 Aaliyah Kilgore currently lives in Saint Paul, MN with her two dogs, Cooper and Arkansas, and her bonus doggy-son Finn and his HANDSOME dog dad. When she's not in school or working her day job, she is working on building her photography business and finding things to do to take care of herself.
Aaliyah is passionate about all things mental health, self-care, and change. She enjoys going for walks, longboarding, hiking, taking photos, reading, and hanging out in the park journaling.
There are a lot of things she's done in her life, and some of the ones she's most proud of are having the ability to get out of homelessness and work towards not being in poverty any longer, leaving an incredibly abusive relationship, going to therapy, losing 90 pounds, and learning how to take care of herself independently.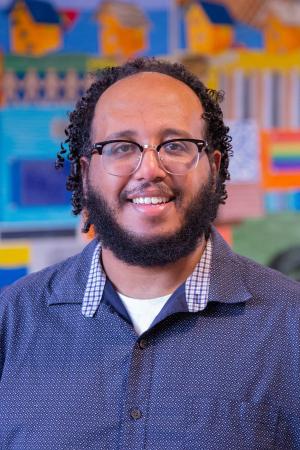 Alex Abraha is an East St. Paul native and son of immigrant parents from Eritrea. He completed his undergraduate degree at Hamline University in Social Justice with a concentration in Conflict Resolution and Civil Rights Advocacy in Multicultural Societies and with a minor in Nonprofit Management.
Alex has professional experiences in higher education, supporting students, staff, and faculty through DEI training, leading efforts on analyzing organizational structures and dismantling systems of inequality through training, policy, and procedures in higher education, government, and hospitals. Alex is interested in connecting people with each other and connecting with others who are concentrating on analyzing our social structures and dismantling systems of inequality through training, policy, and procedures.
Anishaa Kamesh is a certified advocate with over 150 hours of crisis advocacy training. She has a BS in Public Health, Global Studies, & Life Sciences from the University of Minnesota. She is currently the Program Manager of the Enough. Program within Youth and Family Services at the YMCA of the North.
She is passionate about anti-trafficking efforts and ending sexual violence from a restorative justice, harm-reduction, low-barrier, and healing centered engagement perspective. She believes we need to focus more on community healing and radical self-care. She is also passionate about creating/reforming equitable policies on all levels (whether they be organizational or on a systems level), which protect and serve those who have historically been underserved and have experienced any type of trauma. She is very interested in the intersection of human rights and public health and believes it's important to look at things on all scales, including globally when making decisions.
Anishaa calls both North Carolina and Minnesota home, but her heart is definitely in the Twin Cities. She is a proud Indian immigrant and Indian food will always be her comfort food. She is an animal lover and is mom to a one-year-old pit mix named Mila and more plants than she is willing to admit. She loves spending time outdoors and will try almost anything at least once!
Ayomide Ojebuoboh is a first generation Nigerian-American. She is passionate about her faith, culture and community. As the daughter of a previously undocumented immigrant who was deported back to Nigeria when she was eight year old, Ayomide moved to Nigeria for 6 months and Canada for 2.5 years to be with her mother before she received her US citizenship. Although she's moved quite a bit, she's spent most of her life in North Carolina and will forever call her small, diverse, military town her home.
Due to living in diverse communities throughout her life and never feeling "Nigerian enough" to be Nigerian or "American enough" to be Black American, she likes to say that she considers Black people throughout the African Diaspora, whether American or African, her community. This has also led her to devote her career to sharing her power and privileges to advance the well-being of diverse communities that have been forcibly marginalized in medicine and public health and who feel unseen while pursuing dual degrees – MD  and PhD in Epidemiology at the University of Minnesota.
Ayomide is passionate about using mixed-methods research and medicine to promote health justice and heal trauma through policy, centering communities and the interdisciplinary arts. Since this work is heavy and so personal, Ayomide also believes in the importance of rest and engaging in activities that she loves in her free time, like singing, practicing piano and training in the gym to beat her weightlifting personal records.
B. Rosas is a renter in the Uptown neighborhood after living in Saint Paul for two years. They moved back to Minneapolis to be closer to family, who live on the Southside, where they grew up! Growing up in an immigrant, renter household in South Minneapolis gave them the experiences of knowing what renters go through with the city and the housing systems. B's experiences as a renter led them into doing housing justice work for the last four years. Most recently, B. was a leader in the "Keep Saint Paul Home" campaign to pass and implement a rent control policy that would protect renters from displacement and rent gouging.
The campaign took a lot of work and fighting against big money, but they were still successful in passing it this last election. The "Keep Saint Paul Home" campaign taught them so much about organizing and building community, these relationships have helped nurture B's. community building skills and their creativity. B. hopes to take these experiences into their next steps, both personally and professionally.
Charles Borom is currently a graduate student at the University of Minnesota in the Education Policy and Leadership Program. His journey in education has been a long nonlinear journey that has nourished a passion and curiosity that drives him to want to effect change.
Growing up as an African American in Minnesota and having spent time working in the education system in Chicago, Charles has seen the importance of representation in education, and having equity embedded into how we think and live and its positive impact on students. One way to affect change on a macro level and to work to improve the system is through policy and advocacy work.
For Charles, something he's accomplished that he's proud of that ties to this program is the research he conducted during both his undergraduate research fellowship and his senior thesis. Both topics focused on the impact of culturally responsive curricula and its impact on students of color academic success and their sense of self-efficacy. With both projects he was able to show the positive impact it has through data, interviews, and literature reviews. Charles thinks school should be for everyone.
In his free time he hangs out with his son, reads, plays sports, works out, and cooks.
Domonique Jones is the  Executive Director of Partnership in Property Commercial Land Trust (PIPCLT). Prior to coming to PIPCLT, Domonique was a Program Director at City of Lakes Community Land Trust overseeing the Commercial Land Trust Initiative before it spun off to become PIPCLT. Prior to her work in commercial land trusts, Domonique was the Program Manager at Meda, where she launched the Meda Mini MBA Program, an accelerator for business owners of color. She also oversaw a pilot program called the Junior Achievement/Meda Fellows. This program provided entrepreneurship training to middle school and high school students in at risk communities.
Prior to her nonprofit experience, Domonique owned a business in the Mall of America called Drop N' Shop: Child Entertainment Center, and currently owns a talent management company call EPE (Entertainment Promotion Enterprise), a business that she founded in 2009, a trucking company called Next Level Logistics, and a real estate investment/development company called DND-realty that she co-owns with her husband. Domonique spent nearly eight years in the corporate sector, working at Cargill and United Health Group.
She holds a BA in International Management, Social Justice with a concentration in Law, Legal Studies and received a Paralegal and Spanish Proficiency Certification from Hamline University. She also holds an MBA in Project Management, Management Information Systems & Finance. Domonique grew up in North Minneapolis, and now resides in Elk River.
Geetanjali Mittal immigrated from India to the US in 2012. Geetanjali is still seeking her roots as an immigrant woman of color who is working to find ways to fight racism. She is passionate about working for equity and power building for the BIPOC community, especially when it comes to policy change.
When her son faced a racist incident at school, she fought back and took action. The principal shared with all the classrooms that any racist behavior would not be tolerated. That made her realize she had the voice, the tools, and the language to fight for justice but many people in the BIPOC community struggle with barriers like language itself. Geetanjali wants to use her voice to advocate for those who cannot advocate for themselves and learn ways to do impactful policy work for communities of color.
As a daughter of low caste parents, Geetanjali struggled with caste oppression and poverty in India. It was not easy to be treated as an outsider and yet create a successful space for yourself. Geetanjali is proud to be the first English language teacher from her community of weavers (where education was hard to get due to poverty and caste status), first woman from the community to teach in a university, and first in the family to break the barrier of mental health stigma and openly talk about the importance of therapy. Geetanjali loves breaking barriers as a changemaker, especially the ones that keep people from an equitable world!
Hannah Ihekoronye is a first-generation Nigerian American. Hannah was born and raised in Saint Paul, Minnesota and calls this city her village. Her family, her home, a house with five siblings and immigrant parents determined in their mission to obtain the American dream. Hannah's parents taught her the importance of education, hard work, and resiliency. During childhood, she escaped through poetry and dreamed big. Hannah aspired to be a doctor or writer and never imagined she would go on to study journalism.
In May 2021, she earned a Bachelor of Arts in Professional Journalism from the University of Minnesota. Her time at university was challenging. She overworked herself but experienced her proudest moments. For two years, Hannah mentored students and then created and ran a pilot mentorship program at the Minnesota Daily. Additionally, she had the honor of coaching speakers for TEDxUMN annual events. Her university experiences and upbringing helped define her passions and drive her purpose. Hannah is passionate about giving people the information and resources needed to tell their stories, share information, and build partnerships to better their lives and communities.
Jules Edwards is a disabled Ojibwe parent of disabled Afro-Indigenous youth, working as a disability justice advocate. They are a cofounder of the nonprofit Minnesota Autistic Alliance, and serve on a number of boards that focus on disability and child safety. Jules' culture shapes their worldview and guides their decision making, and they are committed to making the community a better place for generations to come.
Jules is passionate about using their voice to promote equity and intersectional social justice. When they received their autism diagnosis, Jules found themself, their community, and their purpose. Every Autistic person has a birthright to acceptance, autonomy, and support.
Some of their favorite activities are writing, beadwork, and gardening. Their five year plan includes learning Anishinaabemowin (speaking the native language).
During the pandemic, Jules co-authored a book that will be published by Jessica Kingsley Publishers in January 2023. It's titled "I Will Die On This Hill: Autistic Adults, Autism Parents, and the Children Who Deserve a Better World." They are pretty proud of this.
Keisha Mitchell is currently employed at the Wilder Foundation located in Saint Paul, Minnesota, where she is the Program Manager for the African American Babies Coalition and Projects. She is proud to be a member of Zeta Phi Beta Sorority, Incorporated. Currently, she is the immediate past president of the Minneapolis chapter. Keisha enjoys spending time with her family and friends.
Lashale Eskridge is a single mother, grandmother, college student, entrepreneur, NDC member & member of Kingdom Builder Ministry in East St Paul. St. Paul is her home where she's resided over 30 years. Her passion is mentoring black youth and encouraging education & financial literacy. Lashale has a wide support system in St. Paul, Minneapolis, St. Michael and St. Cloud. Lashale is not the first but led the growing trend of the black female contractors and construction workers you see today. Currently, she is a painting contractor who's down to nine credits to earning a degree in Architectural Technology. Her goal is to launch a design build firm to create opportunities for black contractors and benefit our communities.
Lashale is proud to support her son's athletic development. In her spare time she practices crafting, shoe restoration & customizations, music production and mentoring.
Her apartment is designed with workstations and labs in efforts to always have access.
Liz Miyoung Kaufman is a mother, facilitator, strategist, and advocate living on Dakota land in the Frogtown neighborhood of St. Paul, MN. She grew up in North Minneapolis and has lived in New York City, London, and San Diego. She identifies as a Korean adoptee, a multiethnic Asian American, and a woman of color impacted by global systems of displacement and rooted in transnational solidarity movements.
She holds a BA in Sociology, with minors in History and Political Science from Barnard College, Columbia University, and an MA in English (Language Education) from Hamline University. In her Master's thesis, she designed a language-modified, trauma-informed Know Your Rights training for recent refugees and other vulnerable populations. She has worked at national legal and environmental organizations, nonprofits, grassroots community and wrap-around social service organizations, and broadly in education.
Liz has organized around a variety of issues including Ethnic Studies, wrongful conviction, police violence, immigrant rights, youth leadership, and political prisoner campaigns. In her free time, she is developing an organization for transracial adoptees and serves as a member of Los Angeles-based Nikkei Progressives' Black reparations committee; Minneapolis-based Deep Listening for Social Change cohort; Chicago-based Korean Women's International Network professional mentoring circle; and Oakland-based Asian Prisoner Support Committee. She is interested in creative and intersectional expressions of racial, economic, environmental, and gender justice, and explorations of how we can be grounded in transformative and visionary personal and collective work, and practice freedom in our daily lives.
Lucius Luther is a recently retired social worker with experience in adult and juvenile corrections, child welfare, family relations and parenting and domestic violence mitigation. He loves music, photography, camping, hiking, and bicycling. He is looking forward to road trips and traveling. Lucius is an introvert.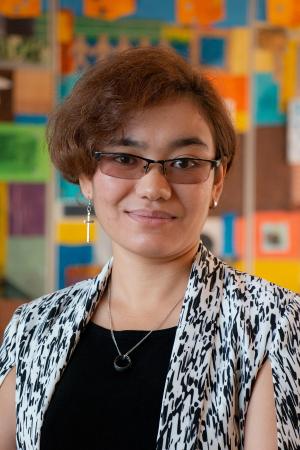 Razia Hashemi is an Afghan asylum seeker who studied Islamic studies for five years, but isn't Muslim. Being an atheist, she left her country and made it to the United States in September 2021. Entering the U.S. she stayed in Fort McCoy, a base that hosted 13,000 Afghans. Finding lack of communication as a void, Razia started to work as an interpreter on the base. She later found an opportunity as a case manager with CAPI USA for an emergency resettlement program, State Afghan Placement Assistance program, which would let her advocate for refugees.
Working with CAPI she had the chance to advocate for refugees, something she's really passionate about. Razia has a passion to be a lawyer and advocate for people. Razia earned her B.A. degree in Politics, Philosophy and Economics (PPE) at Asian University for Women (AUW), an American-style liberal arts university in Bangladesh where English is the primary language for classes and communication, where she developed critical thinking skills. One of her strengths, which sometimes is a weakness, is that she's stubborn. It was a strength for her when she decided to leave Fort Mccoy for Minnesota. She's stubborn when she knows her point is correct and it will solve issues.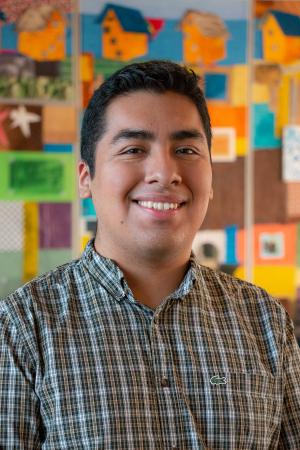 Ricky Valentin Peña was born in Mexico and came to the US at a very young age. They grew up in Minnesota for much of their life and considers both Chaska, MN and Mexico home. Ricky recently graduated with a BS in Business and Marketing Education and a double minor in Leadership and Political Science.
Ricky is very passionate about the state of political affairs in the world (especially in the U.S.), mindfulness (mental health), storytelling, and simply spending time with others sharing ideas and experiences to both help them achieve newer levels of thoughtfulness and to gain wisdom to better help themself grow—personally and professionally. Communities that support them are those that involve immigrants, LGBTQ+, and Latine people since they identify very closely with all of them. Ricky also feels close with the disability community because they are on the Autism Spectrum and had to advocate for their own needs countless times throughout their life.
One thing they're proud of is being given a distinguished alumni award in recognition of the amount of service work they've done for the university community in the past year. In their spare time, they love delving into their creative ambitions through drawing, language learning, piano, writing, video games, and animation.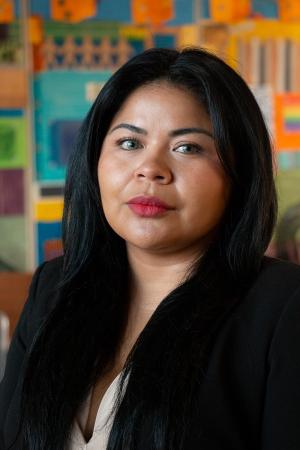 Sarahi Morales Silva currently works as a Community Health Navigator. In addition to being a board member with The Camden Collective, they are also on the board of directors for MIRAC-Minnesota Immigration, Rights Action Committee. Sarahi has spoken in front of politicians at the local and state level, although shaking and extremely nervous. They have interviewed with the Star Tribune and MPR, as well as local radio stations. Once Sarahi found their voice it is now their duty to speak up and no longer hide or wait for change, they have to be the change they want to see in this lifetime. Sarahi is sick and tired of being exploited, it is time to hold those who represent us accountable, it is our responsibility to elect as many of our own, that are dedicated, and willing to speak the hard truth many don't want to hear.
As native Spanish speaker, Sarahi's passions involve working with diverse communities and problem-solving to bridge cultural gaps between immigrant communities and local resources. They advocated for human rights, climate justice, legalization for all, free healthcare for all and workers' rights.
They own a small dog named Toby who is a rescue and enjoys going on bike rides in his backpack (at least they think he does, occasionally he tries to ditch them, but they're not convinced he means to, so they don't take it personally). In addition, Sarahi enjoys paddle boarding, gardening, traveling, hiking, horseback riding, volunteering, and exploring new places and restaurants.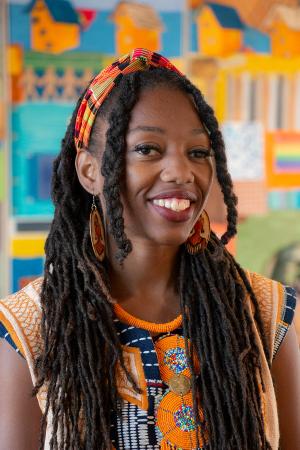 ShaVunda Brown is an internationally award-winning spoken word artist, an actress, organizer, and rap lyricist. She writes to empower and shed light on raw truths, with a sharp social consciousness. Using her knowledge of African diasporic spirituality, history, mythos and the southern folklore of her upbringing, she weaves stories and new visions of liberation.
Her voice has been heard on national campaigns for Sephora on racial bias, the adultification of black girls for Georgetown Law Center on Poverty and Inequality and a local campaign for Reproductive Justice for UnRestrict Minnesota. She has been seen in Art is Black Light a Minnesota Original Series featured on PBS-TPT. She has originated a few roles in The World Premiere of stage plays produced by The History Theater (MN), Children's Theater(MN) and The Arena Stage Theater (D.C.).
She co-hosts radio show Power Perspectives which airs live Tues. & Thurs. on KRSM 98.9FM and replays on KFAI 90.3FM centered on policy, building power, art and community life in Minneapolis. It is a platform for amplifying community voices and solutions to inequities.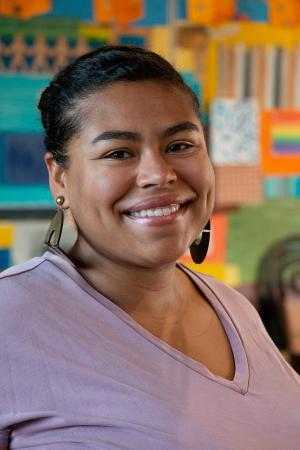 Ta'Mara (Tuh-Mair-ruh) Hill is a Policy Officer at the Center for Victims of Torture, and was hired in 2021 to build CVT's portfolio on U.S.-based human rights abuses, targeting police brutality, criminal justice reform, and other related issues.
Ta'Mara has a demonstrated history of working in human rights in numerous states and three different countries. In addition, she has worked in the nonprofit, for-profit, government, and education sectors focusing on policy issues concerning education, public health, social insurance, waiver programs, legislation, race and gender based violence, and human security issues. She is passionate about coalition building and utilizing policy advocacy in conjunction with direct services to create lasting improvements within communities.
Ta'Mara has a Master of Human Rights (Policy) degree from the Humphrey School of Public Affairs, University of Minnesota, and a Bachelor of Arts in Sociology from Wiley College. While at Wiley she served as a Scholar for the White House Initiative on HBCUs. Between 2018-2019, she was a Fulbright Scholar in Athens, Greece.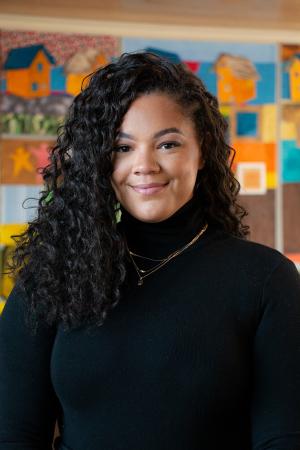 Tescia Bratcher is the owner of Prosperity Real Estate Service, LLC and full-time Manager at CommonBond Communities. She began her journey in high school, when she became homeless as a teen. She remembers hiding the fact that she lived at St. Joseph's home for children. Tescia was emancipated from her mother's household and that is when she  knew she wanted to support low-income people and her community of friends secure and locate housing.
Tescia started working in residential real estate for an apartment building that accepted Section 8. Eager to learn the ins and outs of this world, she started questioning available resources for those who may have barriers. After speaking with some property management companies, landlords, and real estate agents she came to the conclusion that there needs to be more BIPOC presence in this industry. That led to her to start her own company. She rapidly started educating herself on the business and realized African Americans spend billions of dollars each year on housing rent BUT very few owned properties. She immediately wanted to be a part of the change we could make in our communities if we owned the properties we live in and if we had access to affordable housing.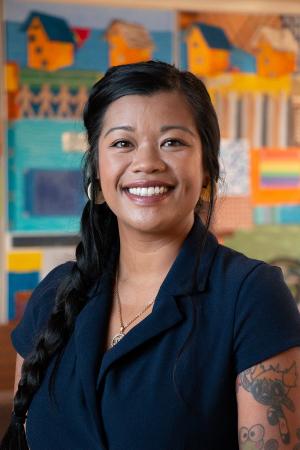 Thuba Nguyễn (she/her) is an Early Childhood Education Specialist and children's book author. Her credentials include an; Associates Applied Science in Early Childhood Education: Specialization in Special Needs and a Bachelor's degree in Early Childhood Education Leadership. In her early education experience over the past 12 years, she acquired different leadership positions such as; School Education Coordinator, Center Director, Teacher Supervisor, and Community Relations Liaison. Currently, she serves as a board of directors for AMAZEworks organization, works at Child Care Aware of Minnesota as the Workforce Curriculum Coordinator, and is a teacher at the University of Minnesota Child Development Laboratory School. She is an active member of the University of Minnesota BIPOC Mental Health Collective planning team.
Thuba is the owner of Children of the Collective Arts Academy, LLC, a small business offering services ranging from DEI training, consultations, workshops, speaking engagements, restorative circles for community healing, and author visits to early childhood settings and service centers/programs. Thuba is passionate about promoting early literacy as a catalytic tool for generational and social change.
Thuba is most proud about publishing her very first children's book and becoming an entrepreneur as a local writer using art as a form of social justice. Her book project started in December of 2019 and was released on March 21, 2022.
2021-2022 Cohort
Congratulations to our 2021-2022 Community Equity Program Cohort: 
Aurin Chowdhury, Autumn McDowell, Billie Conaway-White, Dieu Do, Farhia Budul, Helen Bassett, Helina Haile, Lauren Feiersinger, Lindberg Chambliss, Maria Camila Merino Franco, Natletha Gorpu Sumo, Nichol Ellis-McGregor, Sophat Jecsi, Tor Chavarria, Zoë Bourgerie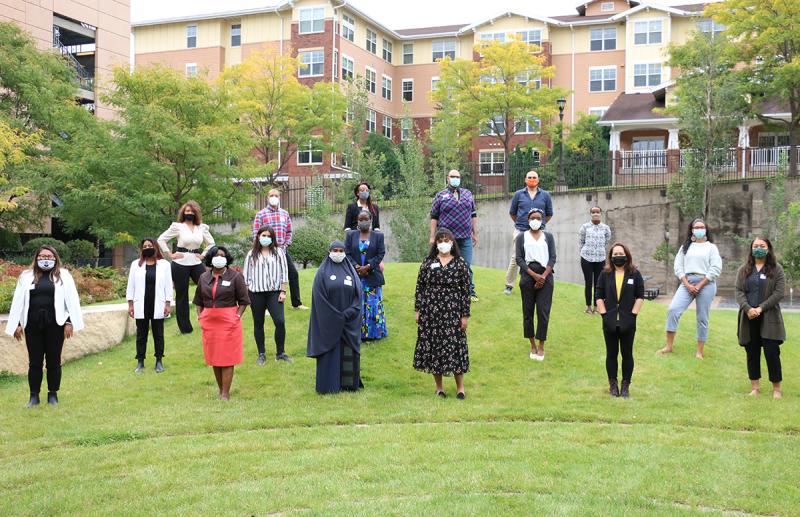 Aurin Chowdhury (she/they), is a first-generation Bengali-American, eldest daughter to working-class immigrant parents, born and raised in Minnesota and currently living in Minneapolis. They are passionate about moving people, coalitions, and our government towards the intersection of policymaking and community organizing and engagement. She has spent the last six years as a community organizer and campaign professional working to advance the cause of working people, racial justice, and political education. She has passionately been organizing and working on policy around public safety since 2019 and on the Yes 4 Minneapolis campaign for a Department of Public Safety charter amendment. In the past, she has served on organizing teams for housing justice, advocated for two-year free college, and has been a leader in political education, specifically for younger people in Minnesota. Aurin applied to the Community Equity Program because she has always had a vision for building a deeper bench of BIPOCs that can organize and push for policy that is to the direct benefit of working-class, Black, Brown, Indigenous, and Immigrant peoples. She wants to be a part of that bench and also help to continue to build it.
Autumn McDowell (She/Her) was born in Minneapolis, grew up in the metro, has lived in the UK and Japan, and currently resides in Minneapolis. She has a Bachelor of Arts degree from the University of Minnesota in Urban Studies. She is currently working at Pillsbury United Communities at Waite House as the College and Career Counselor. Autumn manages Workforce Innovation and Opportunity Act (WIOA), a federal grant which connects Minneapolis youth to workforce opportunities and resources. She is a passionate servant leader. She enjoys helping and connecting people to resources within the community and beyond. She loves to learn about people and the built environment around us, especially issues regarding transportation. Autumn applied for the Community Equity Program to help grow her understanding of the Minnesota legislative process. She wants to know how to be a part of the process to create better solutions with policy, which typically leaves out the voices it is trying to help. She wants to be able to effectively advocate for the changes that better the community.
Billie Conaway-White is a creative soul who loves watercolor portraits, traveling overseas and eating flavorful foods. Billie is passionate about education, traveling to every continent (maybe not Antarctica, she doesn't really enjoy being cold!) and spending time with family/chosen family within the community. Billie is a Black woman who was born and raised in Minneapolis and resides in Longfellow. For work, Billie is a Montessori educator entering her sixth year in the classroom, her many side hustles include: equity training/consulting, dog boarding, language tutoring and many artistic side projects. Billie applied to the CEP program to further her education and continue community building.
Dieu Do (she/her) is a recent graduate of Hamline University in St. Paul, Minnesota, and studied Political Science, Criminology/Criminal Justice, and Social Justice. Dieu is fiercely passionate about civic engagement, grassroots organizing, and creating pathways for historically excluded communities to be represented and serve in local, state, and federal government systems. She currently serves as a temporary council associate aide for Councilmember Ellison in the City of Minneapolis and as a Fellows Coordinator for the Asian American Organizing Project. Her future plans include attending law school, becoming a civil rights attorney and policy advocate, and focusing her efforts on anti-racism and prison abolition work.
Farhia Budul is community leader in long term recovery from substance use disorder. Her past has revealed the depth of pain and despair that alcohol and other drugs have brought to East African men, women, and youth in Minneapolis. Farhia has been using her recovery story to help others in the community—removing barriers, reducing stigma, and building connections that will serve her and her community well into the future. She is a Minneapolis resident and the founder of Niyyah Recovery Initiative, the first recovery community organization in the nation to help the East African/Muslim population with recovery support. Additionally, Farhia is the newest member of the Cultural Outreach team at Neighborhood and Community Relations (NCR), and is excited to support her community in that role. As the city of Minneapolis's East African Community Specialist, Farhia looks to serve as a bridge between City Hall and the city's' East African neighborhoods. Farhia is interested in learning about policies that impact Minnesota's BIPOC communities at the state, county, and municipal levels.
Helen Bassett is the mother of one adult daughter. She has been a working woman the majority of her life. Helen loves being active and learning new things. She likes to write poetry, and enjoys fashion a great deal. Helen is looking forward to the generational range of participants in this cohort and considers it a privilege to be included.
Helina Haile is a black, Ethiopian American immigrant woman who is dedicated to embodying her values. She centers joy as resistance and creativity as liberation. Helina is motivated by justice being an ancestral project and a claim to her descendants, both blood and chosen. In her current role as Chosen Family Justice Director at CloseKnit, Helina champions chosen family arrangements as a racially equitable alternative to extractive approaches to youth homelessness. Her professional path has been informed by her Peace Corps service in Rwanda and her domestic work in racial equity, legal health advocacy, and trauma healing. She holds a B.A. in Political Science and International Studies and an M.A in Global Affairs with a concentration in International Peace Studies. As a peace builder, Helina is excited to participate in CEP because she views law and policy as a transformative tool for individual and communal healing especially for BIPOC communities.
Lauren Feiersinger is a visionary and rising thought leader who considers herself a global citizen, life scholar and builder. She was born and raised in Botswana; educated in Botswana, South Africa, Malaysia and the USA most recently. Lauren often says that her purpose birthed her after she packed one suitcase, a laptop and a carry-on bag and moved to the US in search for new experiences. Confronted by new systemic barriers that seemed so foreign yet so familiar, Lauren found her passion through advocacy in DEI focused spaces in higher education. She went on to work alongside and lead student teams as student government president, campus wide and statewide committee member of various committees and lobby lawmakers both at the Minnesota state capitol and in Washington DC. In addition to being a non-traditional international student, Lauren would go on to have a "new and different" kind of immigrant experience like never before, navigating spaces as a black, educated immigrant woman that led her to delve deeper into DEI work and explore the various ways and spaces international students experience higher education. Inspired by the incredible work of LeadMN and her former manager, Lauren then purposed it in herself to use whatever position of access to improve the experiences and outcomes of international students and American students in higher education. She's currently in the process of launching a consulting company that aims to challenge the notion that international students are a monolith of experiences, stories, and abilities but instead shine light upon the diverse faces and stories of international students; engage campus administrations as well as lawmakers to join in creating more diverse, equitable and sustainable outcomes for international students as they navigate higher education in the US.
Lindberg Chambliss (he/him) is a biracial man from a multiracial family, born in North Carolina and raised in rural Iowa. He's lived in multiple cities, including Richmond, Virginia, Iowa City, Iowa, Boulder, Colorado, Madison, Wisconsin, New Orleans, Louisiana, and is now proud to call Minneapolis home. His professional career includes over fifteen years of experience in live music event coordination and marketing, artist management, and tour logistics. He is currently the Event Logistics Administrator for the Safe & Together Institute. As a grassroots activist with a focus on equity for youth through education, he volunteers with Big Brothers Big Sisters and participates in projects that advocate for systemic and equitable policy change in K-12 education. Lindberg is passionate about social justice, personal growth, love, art, and adventure, and believes it is not outside the scope of reality for culture to shift, marginalization to end, and for every human to have their basic needs met. He joined the Community Equity Program to gain knowledge and network to better navigate the legal system and drive positive change.
Maria Camila Merino Franco is a young Latina woman, who was born in Colombia and moved to Minnesota in 2010. She currently lives in Minneapolis. She recently graduated from the University of Minnesota with her bachelors of Environmental Engineering and is hoping to continue her career in the intersection of science and policy. She is extremely passionate about environmental issues, especially as they pertain to water, due to her experiences growing up in Colombia where water was sometimes a concern for her family. Maria Camila began learning about policy and environmental justice through university courses and books, and she was recently a member of the Emerging Environmental Leaders program in Minnesota. She is hoping that through CEP she will make important connections to other BIPOC leaders, learn more about the legislative process and about how to become an instrument of change.
Natletha Gorpu Sumo Kollie is a Liberian immigrant, Social Worker, and human rights advocate. She is passionate about equity and the wellbeing of marginalized communities. Natletha earned her Bachelor of Arts in Social Work and Reconciliation Studies from Bethel University and Master of Social Work from Brown School at Washington University in St. Louis. As a Social Worker, she has worked in the areas of housing, refugee support and anti-trafficking. Additionally, Natletha has practical experience in community development, coalition building, community outreach and advocacy. As the Outreach Coordinator at the Children's Defense Fund Minnesota, her primary responsibilities are to manage CDF-MN's Bridge to Benefits and Economic Stability Indicator tools and work with organizational partners across the state to use these tools when working with families. Additionally, Natletha contributes to the work of CDF-MN Policy Team in developing and executing CDF-MN legislative agenda and advocacy strategy. Natletha is honored to join the CEP to expand her knowledge on public policy, legislative process and how to strategically center equity in her advocacy work.
Nichol Ellis-McGregor comes for a long line of survivors that had to overcome barriers and trauma. Nichol was raised by her maternal Grandparents in the Rondo neighborhood in St. Paul, Minnesota, until her pre-teens. She then was reunified with her mother in North Minneapolis where she spent the remaining of her youth and early adulthood. Nichol was greatly impacted by her life experiences in those neighborhoods such as the challenges, beauty of community, family strengths, resource allocation, and the power of culture. Nichol also had growing pains as a teen parent and navigating many systems that were oppressive. This experience led Nichol to a career in Human Services supporting families to stabilization, because Nichol wanted to give back to community and be a seed planter, like others that planted in to her life on her journey. Nichol attained a Master Degree in Human Services with a concentration of family studies. Nichol is a fellow of BCLI-Nexus Community Partners, serves on the EAC with the Met Council and is a community engagement manager with Hennepin with a focus on reducing the disproportionality of Black Children in Child Protection. She joined the CEP because she realizes how policies, statutes and the legislative process influences people's lives and the more she understands the process, the more she can influence system change that supports empowered, stable, thriving families and communities.
Sophat Jecsi is most passionate about learning how the mind works and how she can add value to the people around her. She is refugee from Cambodia and her family settled in Minneapolis in 1983. Sophat currently lives in St. Paul with her husband and 3 kids. She works at Hennepin County as a contract analyst. Sophat applied for the Community Equity Program because she wanted to learn about the process that goes into policy and decision making and the effects it has on the community.
Tor Chavarria (they/them), is a non-binary, Latinx artist, activist, and community organizer. They are originally from El Paso, TX and have been living in Minneapolis, MN for the past ten years. They hold a Bachelor of Arts in Theatre from St. Cloud State University. Last September they started their graduate school journey at the Humphrey School of Public Affairs (UMN) majoring in public policy. Tor is very passionate about creating change for underinvested communities and making sure that every person has a platform to share their voice, and every person has the opportunity to succeed. They are extremely excited to join the Community Equity Program. In everything Tor does, they want to spread the message, "In order to love ourselves, we must be free to be ourselves."
Zoë Bourgerie (She/Her) is a life-long Twin-Cities resident with a budding career in local government and politics. She graduated from the University of MN-Twin Cities in the spring of 2018. While in college she participated in internship programs like Capitol Pathways and Urban Scholars that helped her grow in her passion for participating in the advancement of meaningful policies and creating systemic change. For the past three years, she has worked as a Policy Aide for Minneapolis City Council Vice President Andrea Jenkins. Zoë joined the program to meet, learn and grow in a community with a diverse group of people here in the Twin Cities around the legislative process. She is excited to learn more about the role of power and influence in the legislative process and how coalitions strategize their advocacy efforts on behalf of their communities at the State level. She also hopes to develop new skills and capacities to better navigate political spaces with greater intention informed by community need and equity-centered solutions.
2020-2021 CEP Cohort
Congratulations to our 2020-2021 Community Equity Program Cohort: 
Abdiaziz Ibrahim, Anika Bowie, Benjamin Yawakie, Callie Chamberlain, Charity Paye, Hassan Qais As-Sidiq, Herschel McPherson, Ibrahim Owolabi, Ikal Avila, Priscilla Villa-Watt, Reyna Ortega, Richard Gordon, Ruth Cardenas, Tsega Tamene, Yordanose Solomone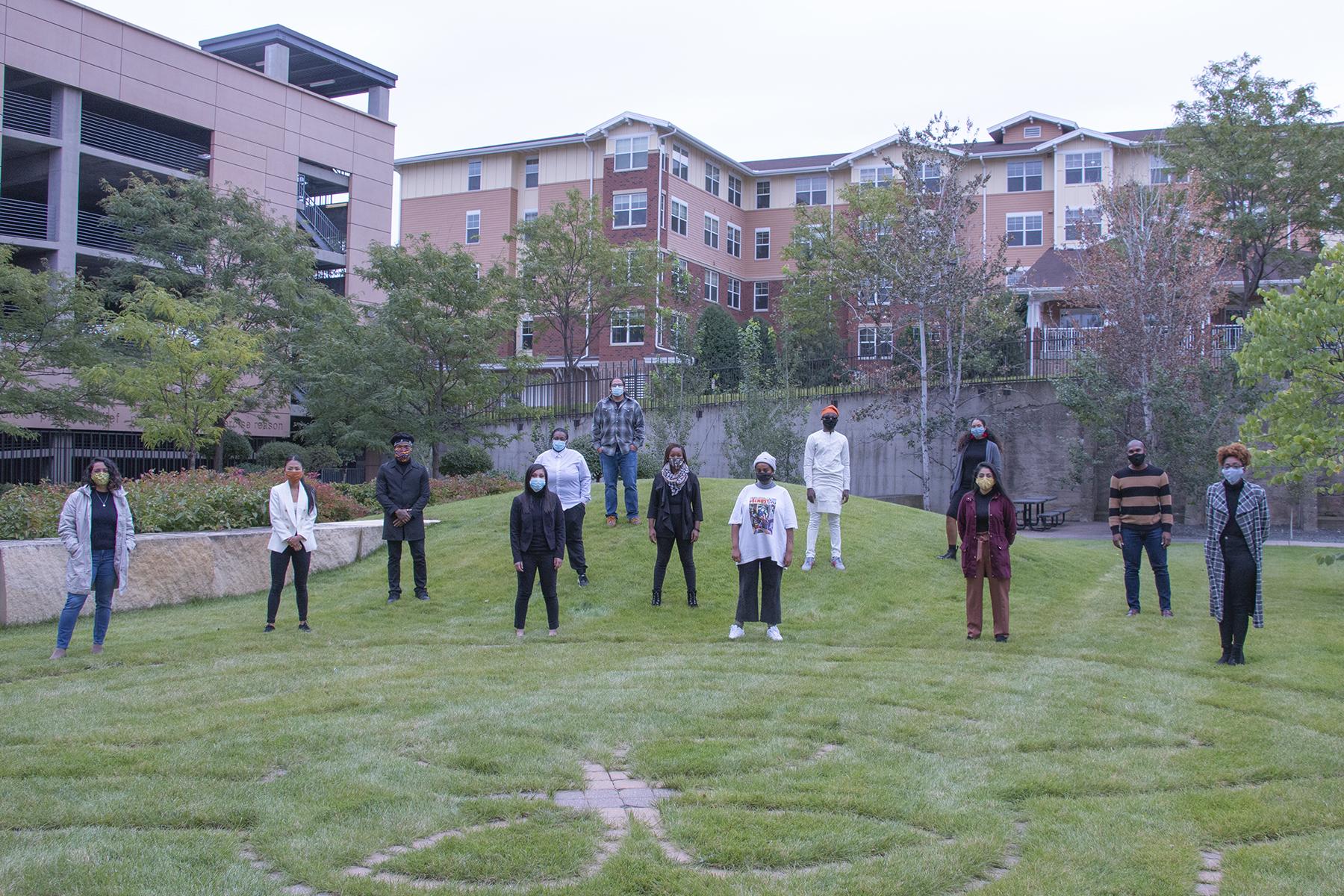 Abdiaziz Ibrahim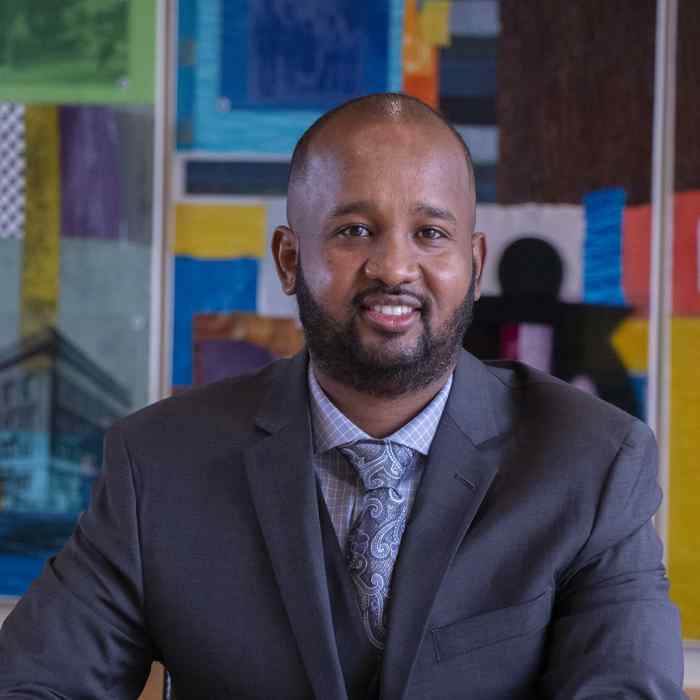 Anika Bowie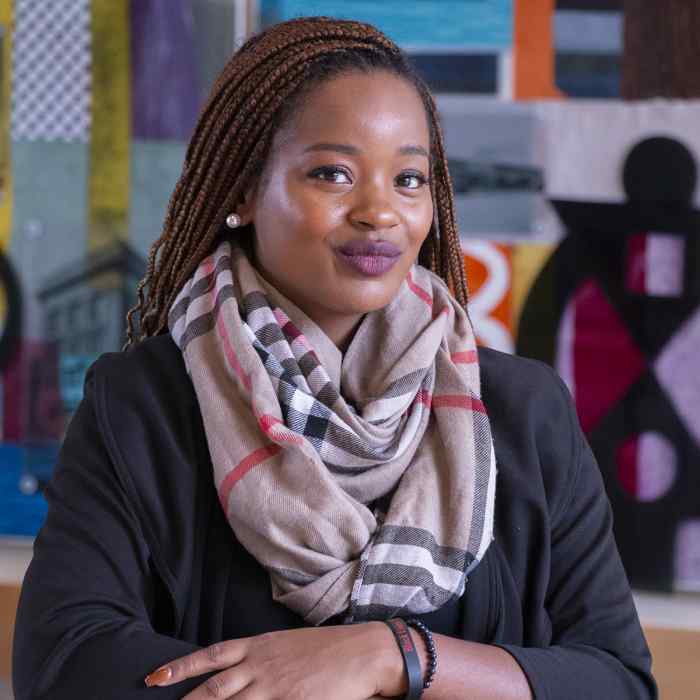 Benjamin Yawakie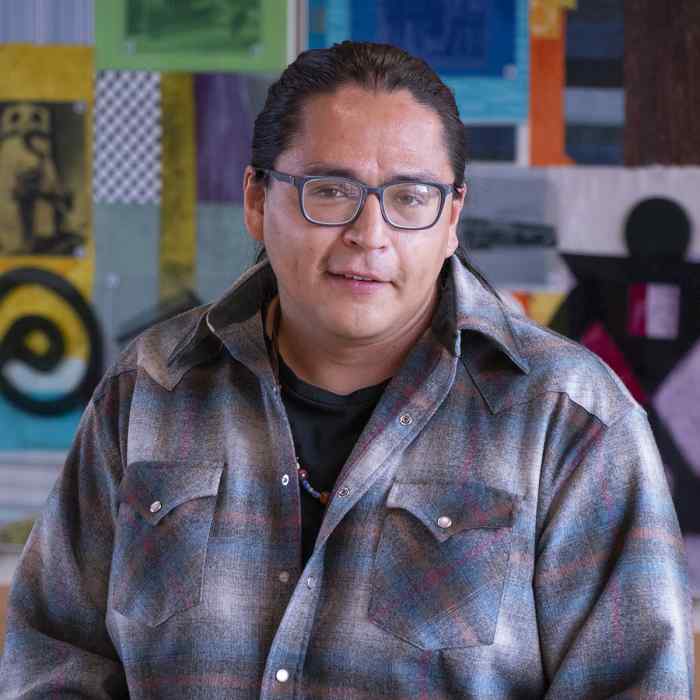 Callie Chamberlain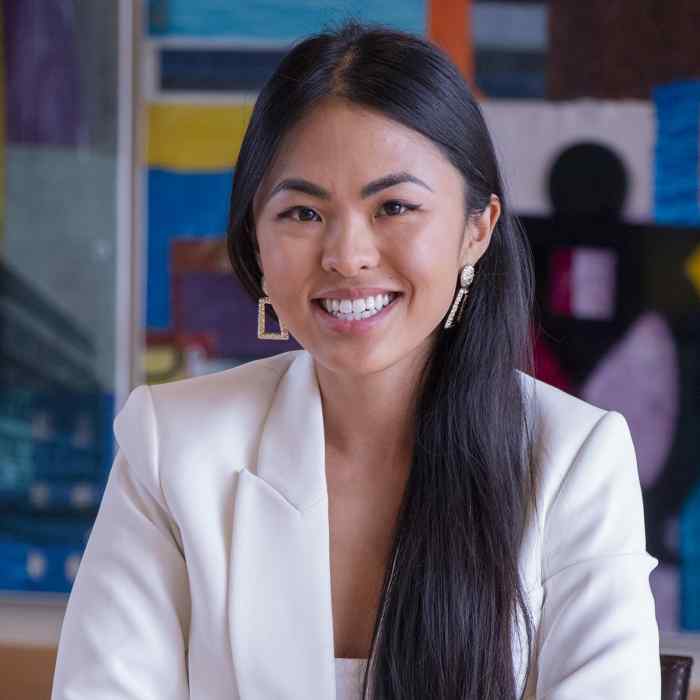 Charity "Purple Queen" Paye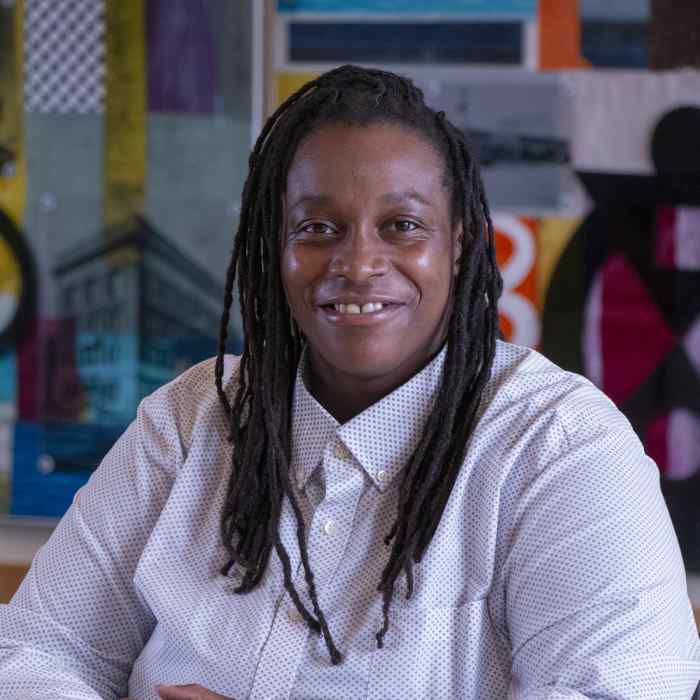 Hassan Qais As-Sidiq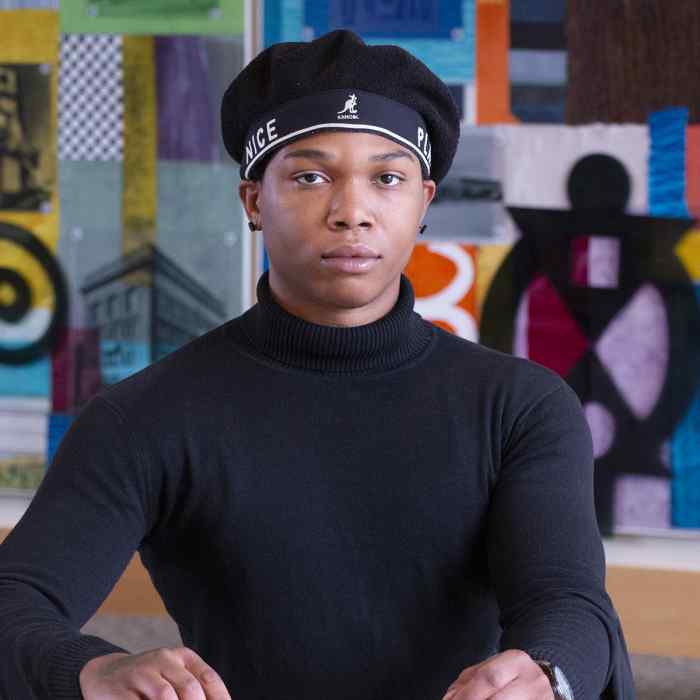 Herschel McPherson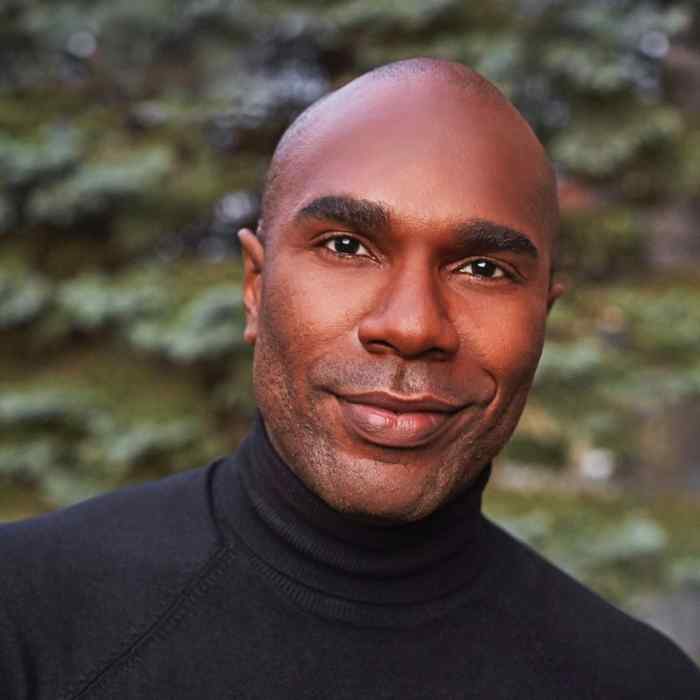 Ibrahim Owolabi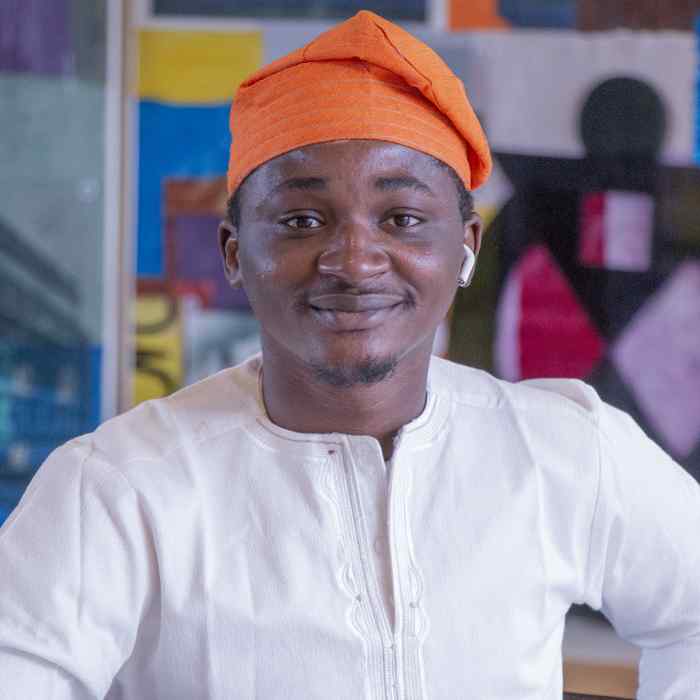 Ikal Avila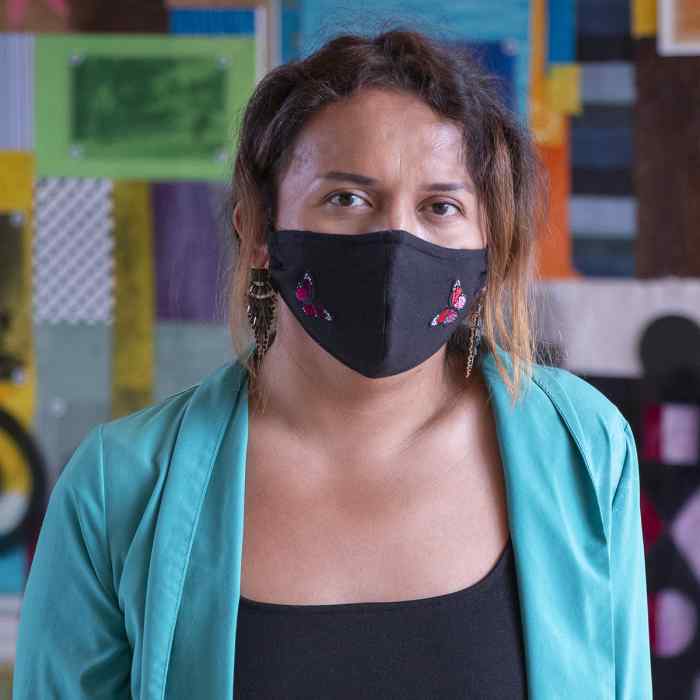 Priscilla Villa-Watt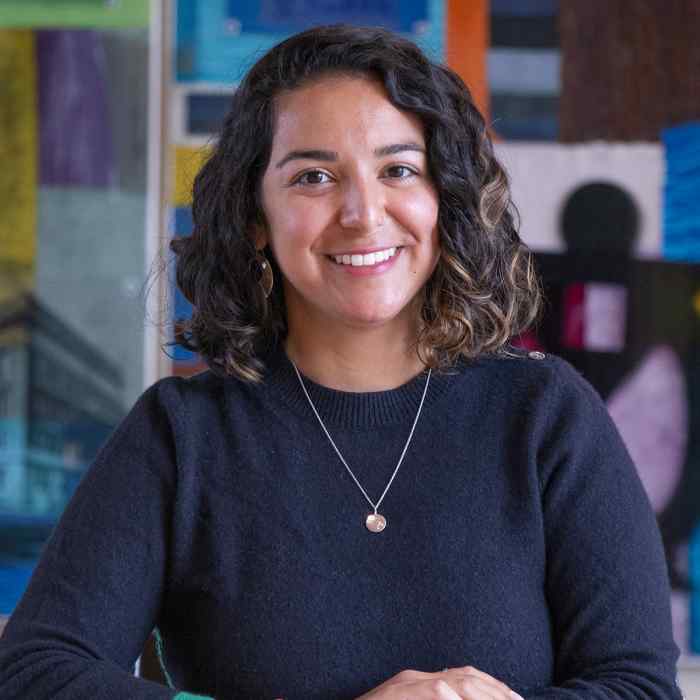 Reyna Ortega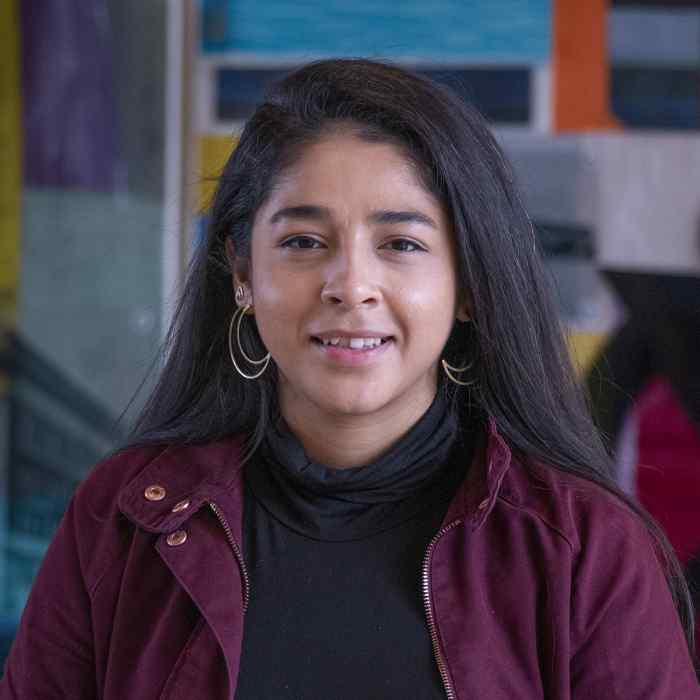 Richard Gordon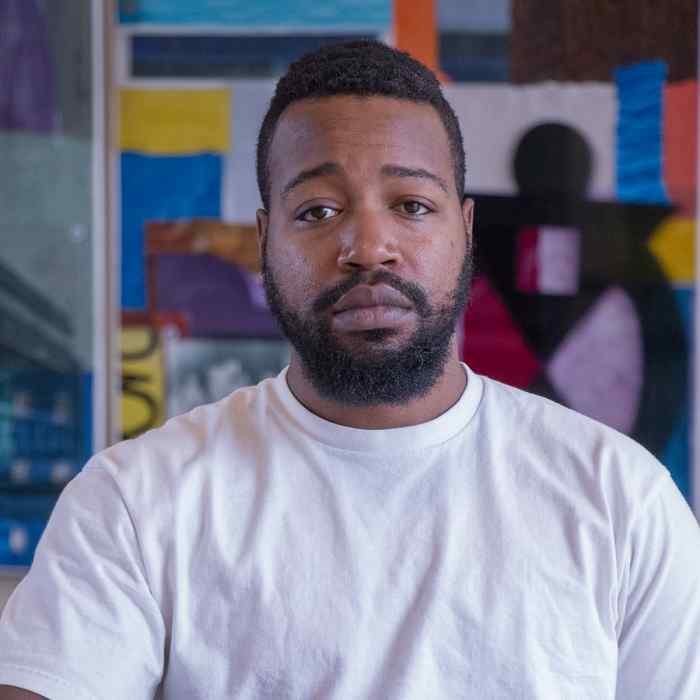 Ruth Cardenas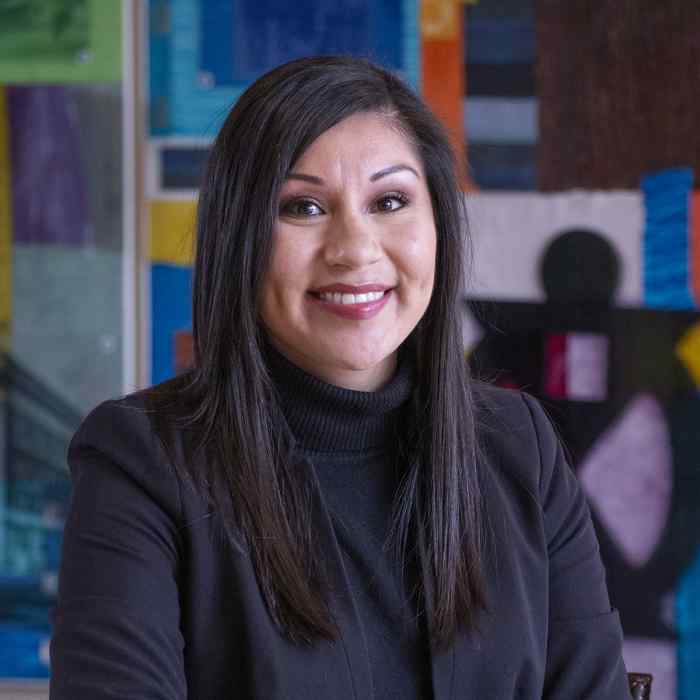 Tsega Tamene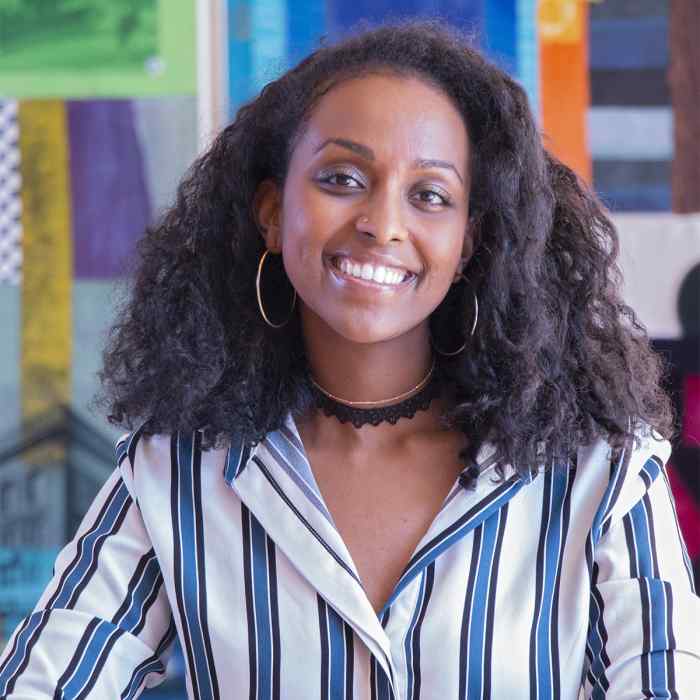 Yordanose Solomone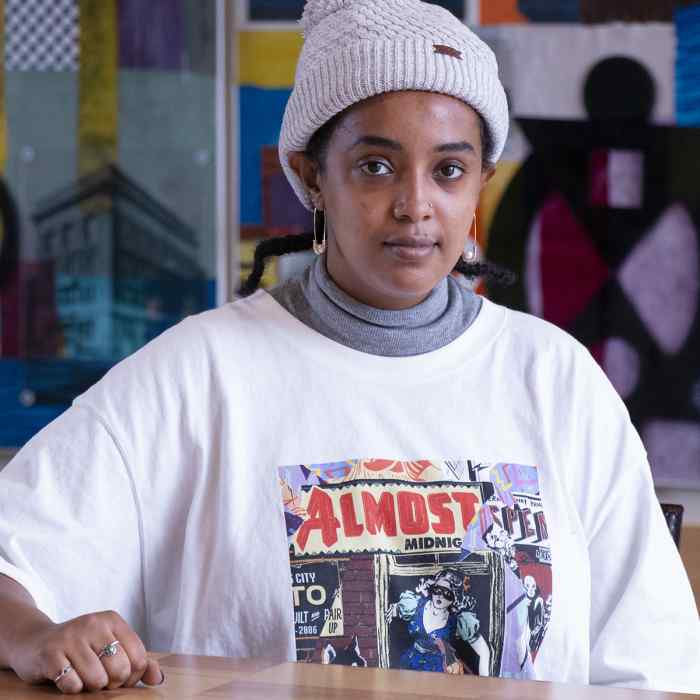 2019-2020 CEP Cohort
Abdirisaq Moallin
Ade Salami
Arviance Bryant
Chelsea Williams
Dr. Claudia Daml
Francesca Pagan
Hollies Winston
Isela Xitlali Gómez R.
J Ngyuen
Jenesis Hope Fonder
John Thompson
Karla Arredondo-Payan
Marea Perry
Oluwatobi Oluwagbemi
Richard Gordon
Triasia (Asia) Givens
2018-2019 CEP Cohort
Aarica Coleman
Abiola Abu-Bakr
Biiftuu Ibrahim Adam
Bukola Oriola
Cherita Tenhoff
Comfort Dondo
Erica Valliant
Estefania Navarro Hernandez
Fatu Magassouba
Jokho Farah
Linda Garrett-Johnson
Maria Isa Pérez-Hedges
Maya Washington-Zeigler
Ricardo Caballero Perez Gonzalez
Rico Durán
Samantha Sencer-Mura
2017-2018 CEP Cohort
Abshir Colad
Antonio Elias
Darius Gray
Ethrophic Burnett
Gaonou Vang
Joshua Vang
Kalia Xiong
Khalid Mohamed
Lauren Yates
Nicholas French
Robin  Wonsley
Ruthie Johnson
Tolulope Ola
Victor Cedeno
Willie Pearl Evans
2016-2017 CEP Cohort
Amanda  Koonjbeharry
Awale  Osman
Bao Lee
Brett Grant
Cacje Henderson
Chuayi Thao
Clara Sharp/Akbar-Bey
Cynthia Zapata
Kabo Yang
May Esperanza Losloso
Monica Hurtado
Sheku Samba