Title
Meet the BIPOC Changemakers of Community Equity Program
Learn about CEP alumni leading public policy from community to capitol
Body
It is with great pleasure that we introduce you to our Black, Indigenous and Leaders of Color who have embarked on their 9-month political leadership journey through Wilder's Community Equity Program. Since 2015, 100+ BIPOC community leaders and change makers have participated in Community Equity Program.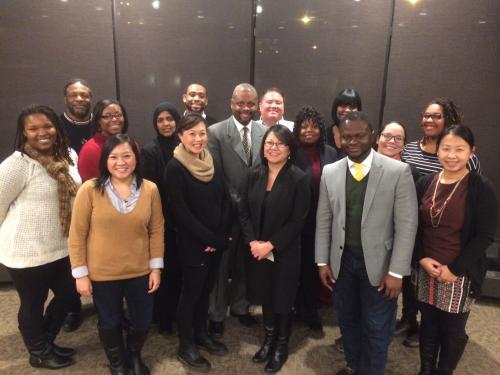 Widgets
Meet the 2023-24 cohort of the Community Equity Program
Congratulations to the 2023-2024 Community Equity Program Cohort: 
Amity Dimock, Diarra Brooks, Emilia Jackson Kalley, Fellicia Smith, Gunnar Carlson, Jesse Benedict, Joshua Toor, Jovita Francisco Morales, Laquita Love-Limo, Mikayla Smith, Monica Martinez, Nicole Donoso, Obiele Harper, Opalina Peralta, Raquel Willis and Zahra Hussaini.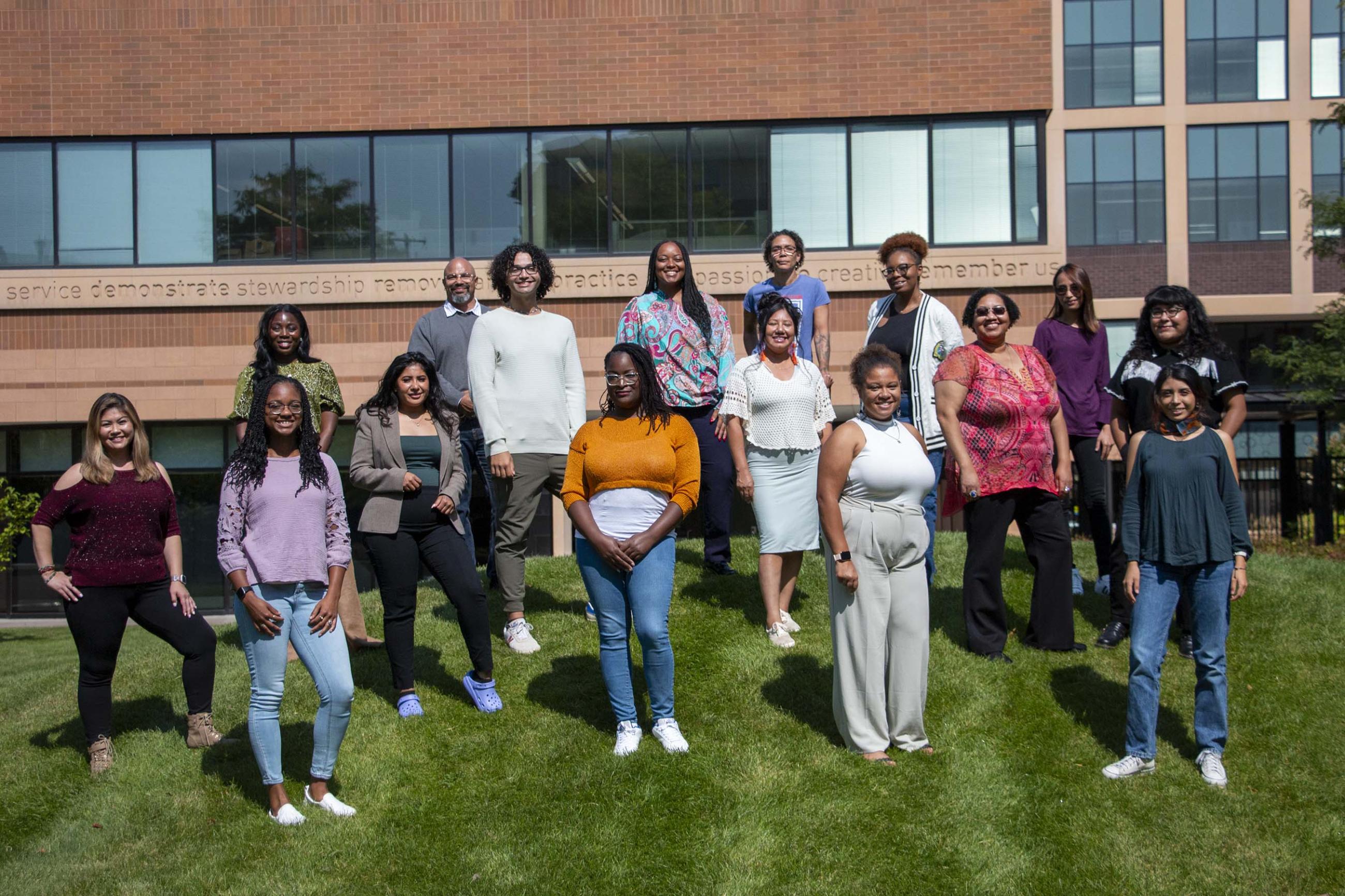 Amity Dimock (she/her) recently moved from northern Minnesota to Saint Paul. Her current passion centers around police reform. Amity has been fighting for change since the Brooklyn Center PD murdered her son, Kobe Heisler, during a mental health crisis. Since then, Brooklyn Center passed the Daunte Wright and Kobe Dimock-Heisler Community Safety and Crime Prevention Resolution. Amity is the Chair of the Expanded Response workgroup. She is trying to get public safety bills passed, notably Kobe's Law, which would allow families of people murdered by the police to see the body worn camera footage within 48 hours; her family had to wait over a year. Amity works with some groups (Communities United Against Police Brutality, Families Supporting Families Against Police Violence, Justice for Marcus Golden, Justice for Daunte Wright, etc) to get laws passed. They have 12 right now; Kobe's Law, statute of limitations, qualified immunity, personal liability insurance for officers, etc. She has testified in front of the United Nation's EMLER unit and asked them to help get the United States to end qualified immunity. Some of what Amity does in her spare time is crocheting with a little Zelda mixed in and has a deep love of rock and roll. Amita is an accountant, and is in the public safety arena, and is being held out as a leader in the movement.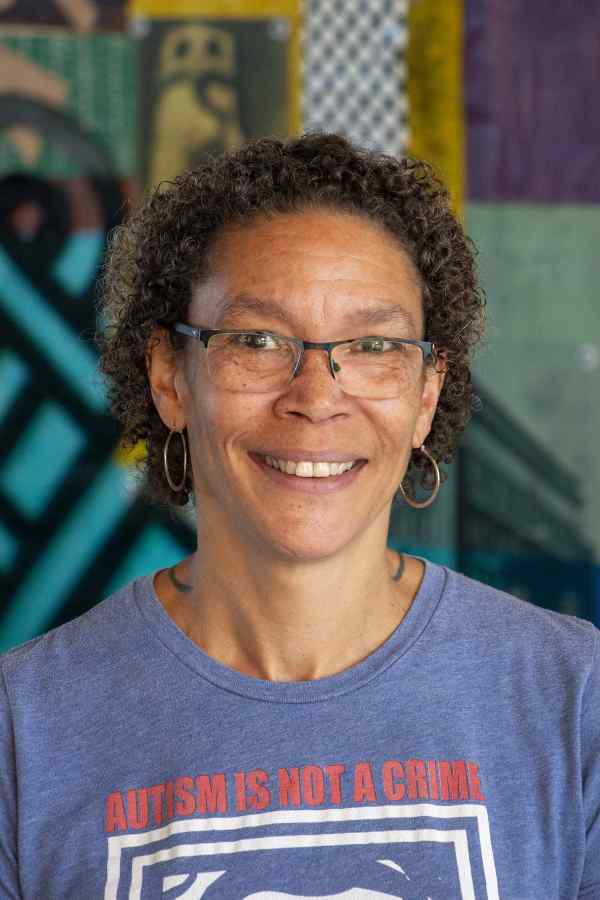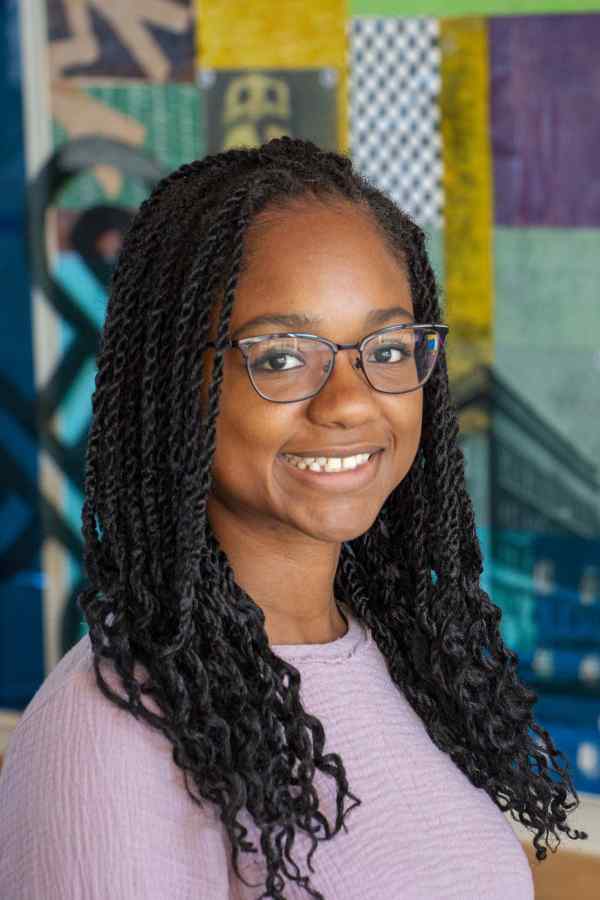 Diarra Brooks (she/her) has lived in the Twin Cities for the past 5 years, but is originally from Chicago. She carries a passion for traveling, meeting new people and exploring new places. Not only does this help expand her learning and understanding of the world, but it also greatly expands her passion to fight for changes she wants to see in her homebase. Particularly while traveling,  Diarra starts to understand how policies and practices influence local residents for better or worse. Diarra is extremely passionate about social justice and has spent much of her academic and professional career focused on racial and gender justice, LGBTQ+ rights, education and health equity. She has long believed that the way to rectify systemic injustices is by centering the voices of those most impacted by policies and decision-making and by acknowledging that those closest to the issues are the greatest authority on their experiences as well as the way to solve the issues they face. Diarra finds the most community with those that believe similarly in the power of people and being a part of the fight for change. When Diarra is not fighting for what she believes in, she enjoys reading, spending time with her dog, learning new languages, rock climbing, making functional ceramics and playing volleyball with friends.
Emilia Jackson Kalley (she/her) currently works at CDF as a Community Organizer, Prior to organizing she worked as a Senior Community Health Worker. In this role she assisted patients and care team members with a variety of care coordination helping patients to navigate the healthcare system, and connect to community resources, eliminate barriers to care, and increase knowledge around self-management and health promotion activities. She also works with clients exiting the Adult Corrections Facility Plymouth Workhouse connecting them to mental and medical health services and housing services. Emilia has served in several community groups, including the Cultural and Ethnic Communities Leadership Council, Northwest Teen Parent Connection, MN Community Health Worker Alliance, and National Community Health Worker Alliance. She is passionate about keeping the communities we service at the forefront of this work.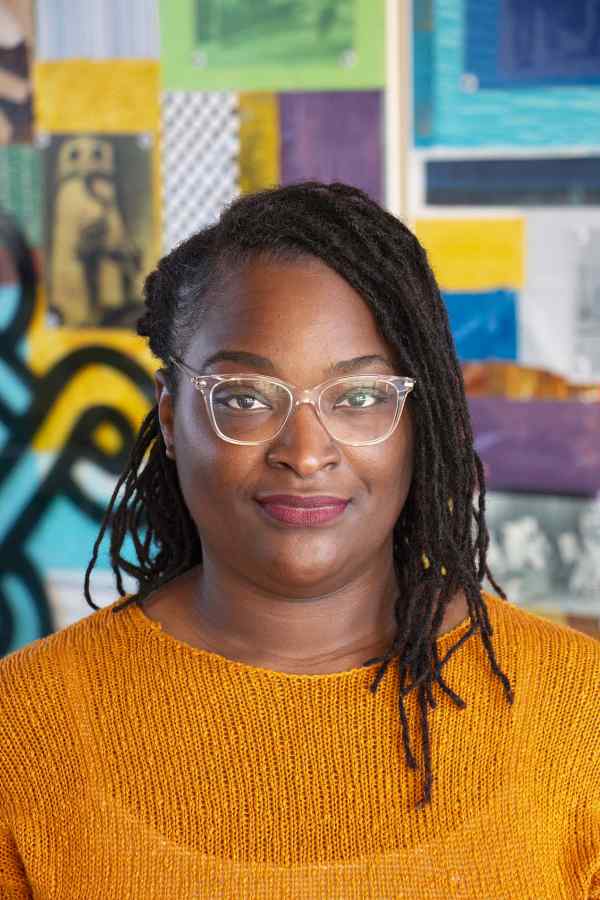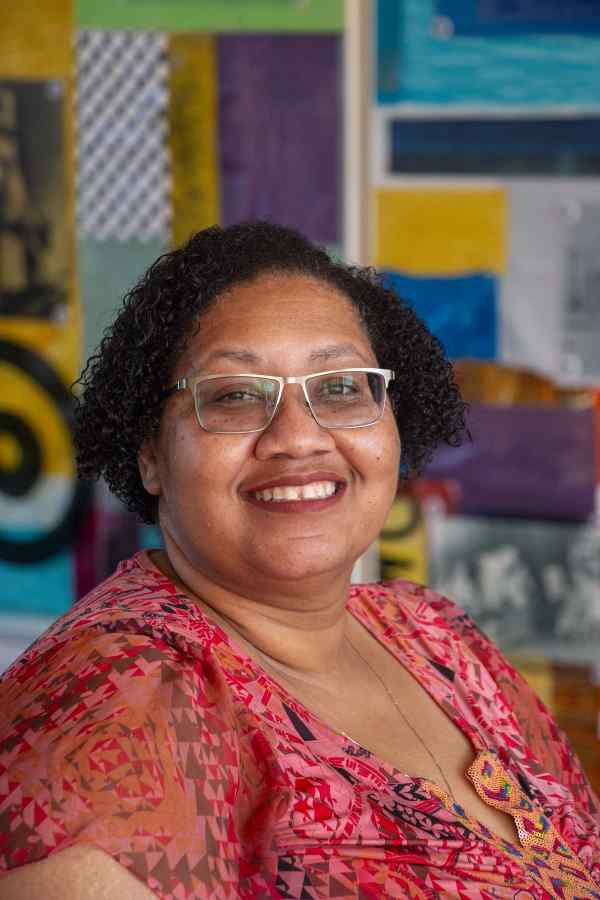 Fellicia Smith (she/her) is a 45-year-old African American woman. She works for a nonprofit, whose mission is to advocate for 24-network agencies as they work to end poverty through programs and services, as a communications specialist. Helping people is Fellicia's purpose and passion. She found this purpose while incarcerated for four years. Her goal is trying to learn how to help people in a myriad of ways.
Gunnar Carlson (he/him) is a lifelong resident of Minnesota and loves the outdoors and working on equity and representation in outdoor recreation. He is the president of the MN Off Road Cyclists and a Trustee of the board of the Voyageurs Outward Bound School. Gunnar loves spending time advocating for all outdoor recreation to be more inclusive and welcoming while also advocating for more opportunities in general. He loves to fish, camp, hike and mountain bike. Gunnar realized he wanted to pursue a career that better aligned with my values. This led him to pursue a MPA at the Humphrey School, where he graduated in 2020. After getting his MPA he joined the Leadership in Affordable Housing certification program through Hamline University and discovered his passion for equitable Housing. Gunnar works for Riverton Community Housing at the University of MN. He currently works with seven cooperative boards to help build their capacity to better represent their members to Riverton while also improving their quality of life through governance. In this role Gunnar has had the opportunity to represent Riverton to the larger community and focus on the policy side of things.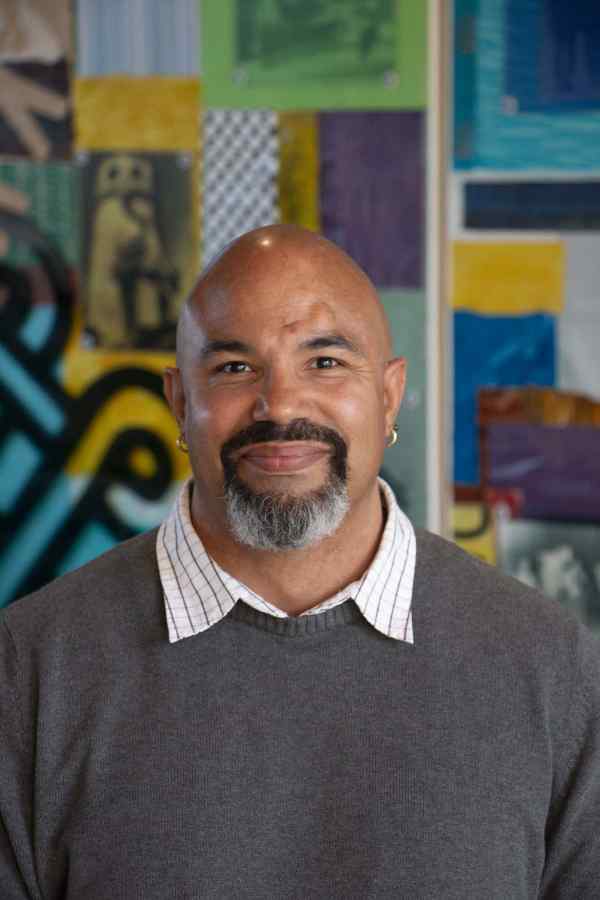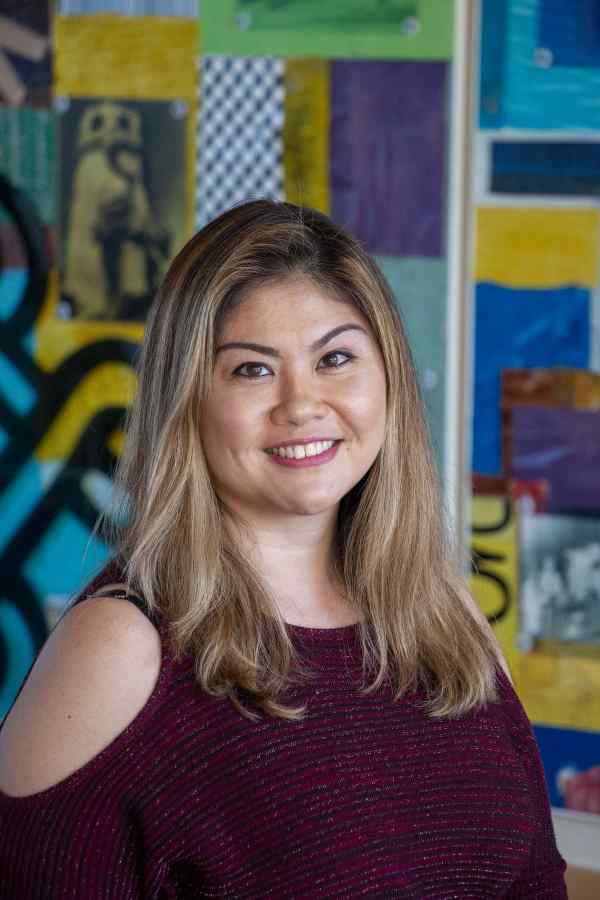 Jesse Benedict (she/her) is a passionate teacher at Wilder Child Development Center. As a child, she grew up thinking that there was a better way to teach students in the way they learn. Jesse believes in the power of education at an early age. Being from Brazil, she wants a better understanding of how things work in the United States. Despite the different cultures and laws, she wants to make a difference in how early education is administered in Minnesota and the US. Being Japanese, her educational background is a mix of Japanese and Brazilian traditions. 
Jesse completed a Master of Arts in Education Leadership at Saint Mary's University of Minnesota. Mary and is pursuing a MBA-HRM at Capella University. Jesse is part of Developing Leaders Within 2023 - it has been an excellent opportunity to enhance her skills and learn about different leadership perspectives to apply professionally. She loves spending time with her family. Jesse is dedicating time to finish her master's classes and shape her future career.
Joshua Toor (he/him) is NY born and Saint Paul prospered. For the past few years he's discovered a real passion for building community power and discovering the voices within all of people to demand the world we deserve rather than the one we've been taught to accept. Growing up as the quiet mixed kid in a mostly white area of NY, Joshua kept to himself. This inward focus continued as a college art major, making work focused on breaking down the identities, histories, and ancestries he was struggling to understand and pay tribute to. When he graduated, Joshua wanted to turn that focus outward to see where he fit in the world around him beyond the state he'd lived in all his life. Soon, that focus narrowed further to seeing how he might be able to make the world just a little better.
This led Joshua to Saint Paul, where he not only found communities in his personal and work life that let him fully embrace and feel comfortable in his blackness, queerness, and mixedness but also discovered where the true power to make change lies - the grassroots. In time, the introvert became an organizer. In the same way that he had gone from inward to outwardly focused and found a community, Joshua wanted to create that community for others in MN so that we can all share in the abundance of society.
In his spare time Joshua loves creating short weird digital animations, trying new food, and being outside.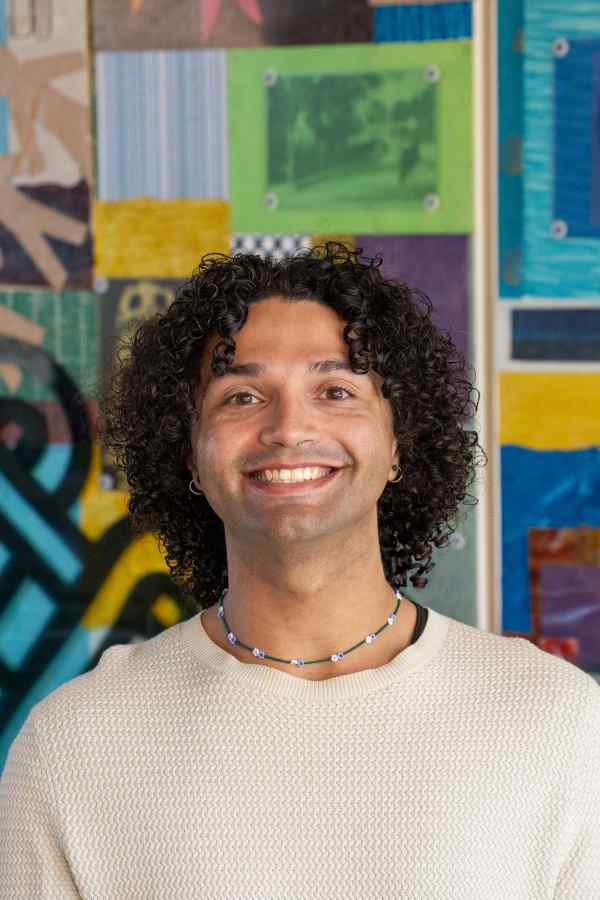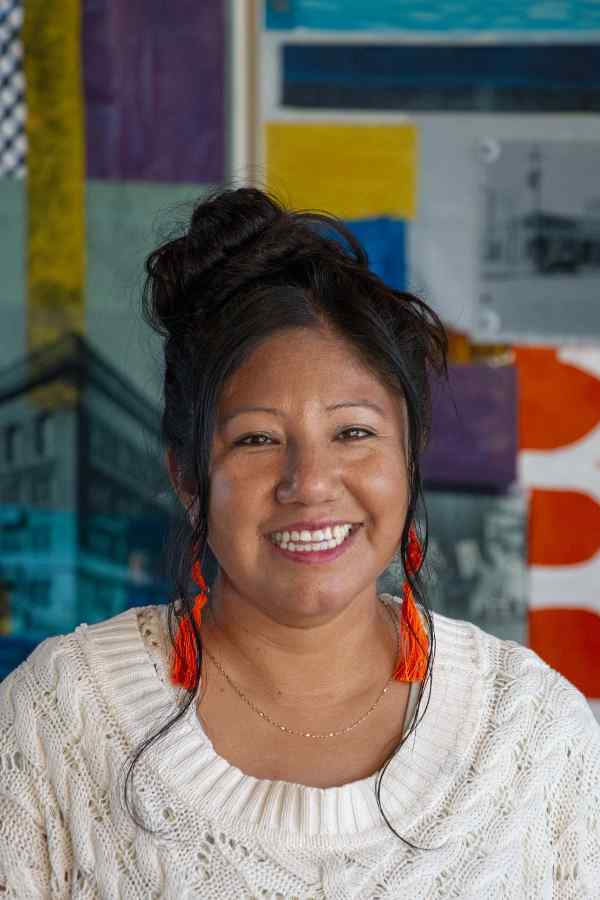 Jovita Francisco Morales (she/her) is an indigena immigrant from Mexico and a mother of two beautiful young adults. She was raised by her native Mazahuas grandmother and great grandmother and back and forth with her parents. She grew up around corander@s, a natural herbals community where they use herbs as medicine. Jovita's hobbies are painting, farm, futbol, boxing, and alebrijes art. Jovita calls Minnesota home. Her support systems have been social racial changes, politica change, equity. and the Latinos community usually. She is proud to have passed Driver Licenses for all in MN as MIM/MN Immigrant Movement a grassroots movement.
Laquita Love-Limo (she/her) currently resides in Suburban Metro; she is originally from Mississippi (the Delta Area) and is a mom to a brilliant 13-year-old. In her spare time, she likes to take her daughter on little adventures like zip-lining or touring caves. When she is not adventure-seeking with her daughter, she likes doing things with her church small group. Laquita is a member of SHIP (Stable Housing is Priority) Collaborative, a group whose goal is to create reform within the homeless response system. She has helped to facilitate SHIP's TC-RKT. In 2022 Laquita was recognized with the 2022 Catalyst Award from Minnesota Coalition for the Homeless. She is passionate about ending homelessness and equity. The communities that support her are the communities that have had experience with homelessness or housing instability and the SMAC community (suburban metro area continuum of care). Laquita is most proud of the fact that she went from being homeless in SMAC to being the CoC coordinator for SMAC.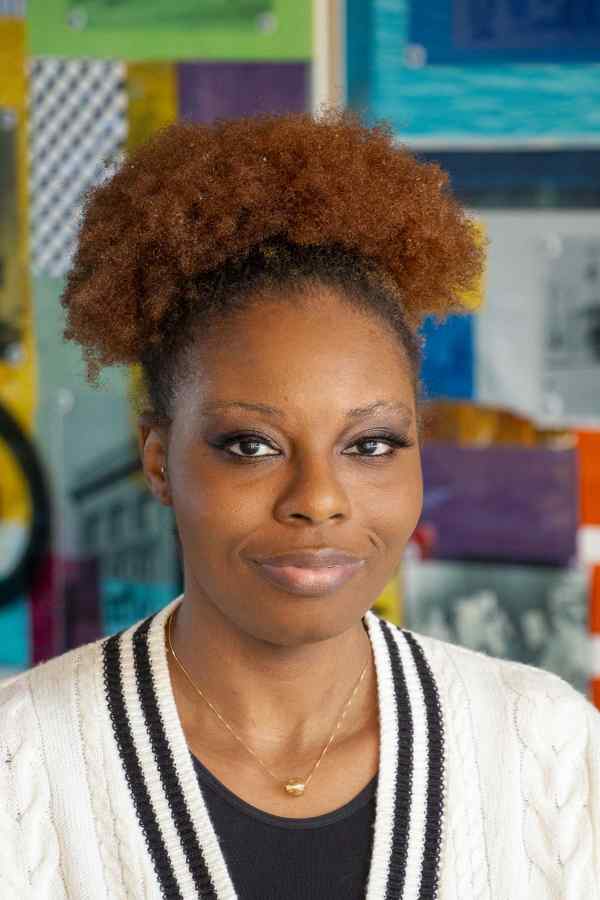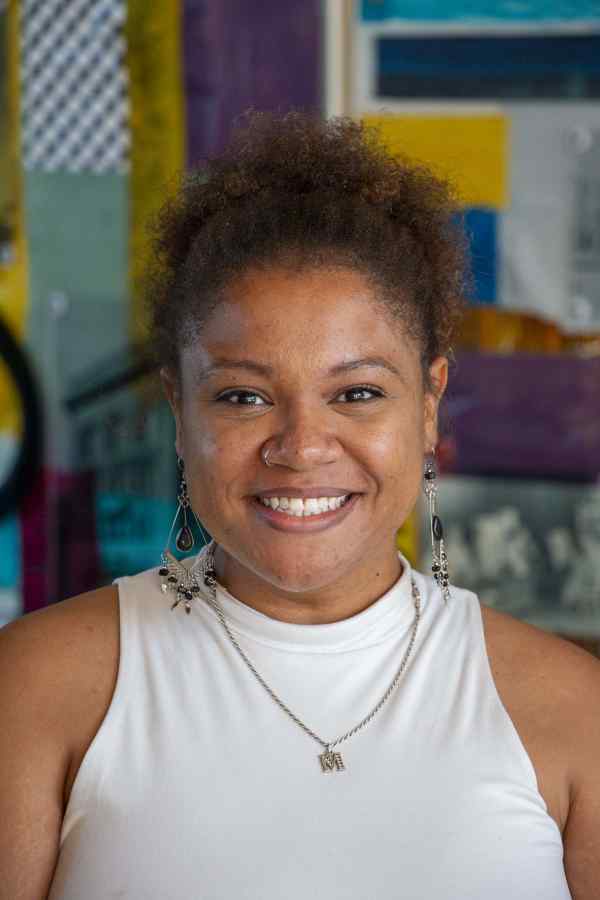 Mikayla Smith (she/her) was born and raised off of Rice Street in St. Paul, the city she's always called home. Most of her free time is being spent on buying a home. However, when not doing that Mikayla enjoys watching anime and cartoons, singing in her car, and buying local art. She also spends most of her time with her friends walking the lakes and enjoying nature.
Mikayla has been passionate about equity work since before she knew the meaning of the word. Being dyslexic, having medical issues, growing up lower working class, and being a light skinned black queer woman- being excluded is not a new experience for her. Her passion, no matter if it is education, criminal justice, and now housing, is that the work WORKS for BIPOC folks. Mikayla is passionate about all things that impact her and BIPOC communities. Her community plays a role in all things around this passion. She is not an all knowing being- so they keep her humble. Mikayla is not saving her community- she is simply learning to do her part in the collective. Both of these concepts have been taught from mentors and BIPOC spaces. Mikayla's specific communities are the BIPOC queer spaces, the black communities in both Minneapolis and St. Paul, respectfully.
As the Assistant Program Manager for the IDEC Program, Monica Martinez (they/them) supports underrepresented STEM college students in obtaining paid internships at various state agencies. Monica is committed to creating spaces for marginalized youth to explore their passions, develop career skills, build strong professional networks, and confidently navigate the job market post-graduation. Monica earned a dual bachelor's degree in Environmental Studies and Gender & Women's Studies from Knox College (Galesburg, IL). In their free time, Monica enjoys hiking, camping, going to concerts, and volunteering.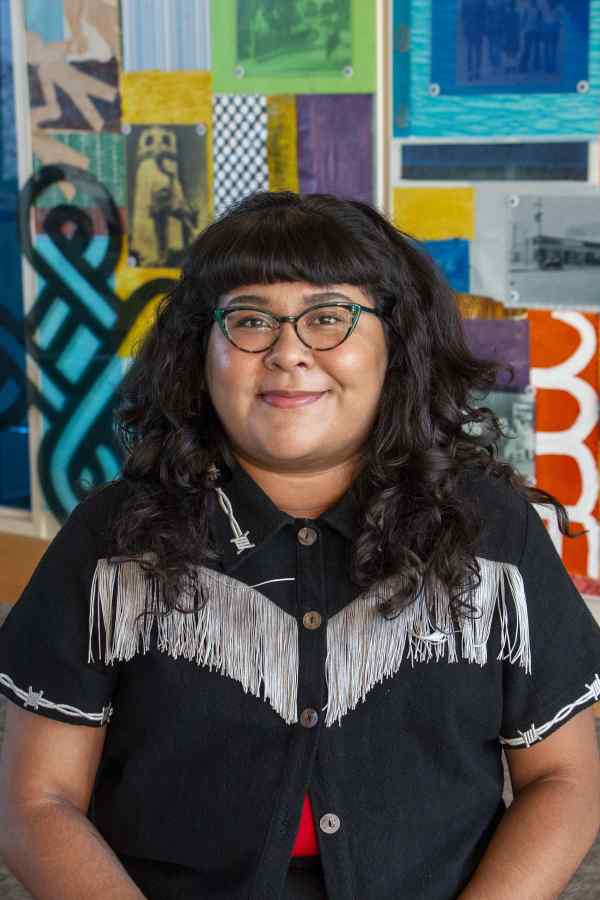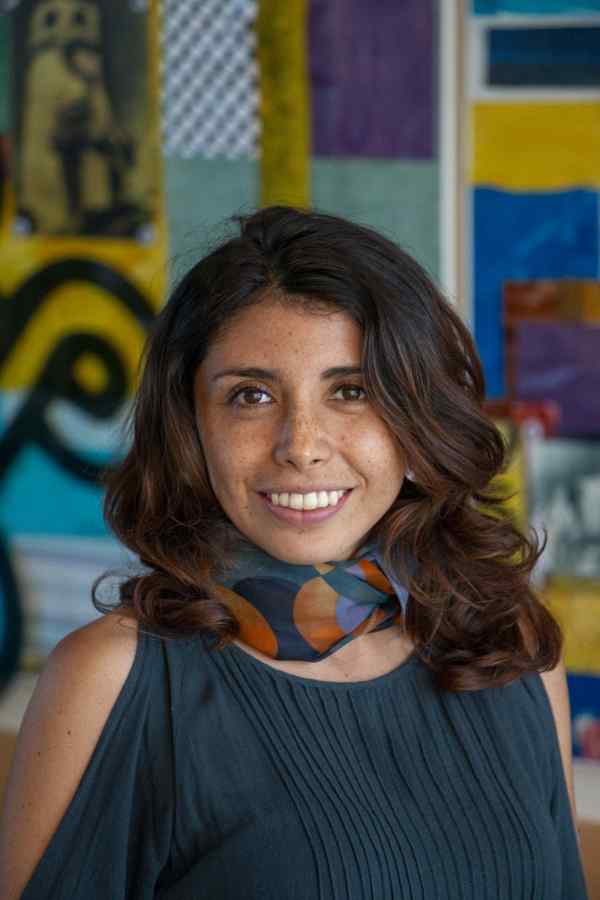 Nicole Donoso (she/her) was born and raised in Bogota, Colombia, during the 1990s by a single-parent family. Her earliest happy memory is playing with a Colombian woman with curly black hair and almond skin color, who she remembers calling Mom. Her Colombian mother met her father in Vermont 30 years ago while traveling in the U.S. When she was pregnant; she decided to travel to Colombia. The idea of having Nicole in the U.S., a country with a different set of values and language from Colombia, motivated her to return home. Growing up in a patriarchal, catholic, classist country like Colombia has been an excellent school to learn how people's realities have been defined by a minority of people who have not had the collective well-being in their minds, much less in their hearts. Influenced by Colombia's societal dynamics, Nicole knew she wanted to learn about governments and politics. Nicole came to Minnesota 11 years ago to pursue a college education. She graduated from the University of Minnesota in 2019 with a degree in Global Studies, concentrating on Human Rights and Justice in Latin America. During college, she found it fascinating to learn about racial justice in Minnesota. Currently, Nicole is working at her dream job as a policy and democracy organizer at Voices for Racial Justice. Nicole's mother is her only hero and she loves ice cream and playing soccer.
Obiele Harper (she/her) serves as an operations specialist at Greater Twin Cities United Way. She manages grant processes, and works to address barriers nonprofit partners face in reporting and applying for grants. Previously, she served as a grant writer for Open Cities Health Center (OCHC). Obiele primarily examined the activities that govern grant writing in the organization and developed a new method of centering health equity at the forefront of grant proposals. In addition to her time at OCHC, Obiele worked as a marketing intern at African Travel Seminars (ATS). At ATS, she designed articles and provided marketing recommendations for educational travel seminars in sub-Saharan Africa. She holds a master's degree in Africa and International Development from the University of Edinburgh, and a bachelor's in Political Science and English Literature from Macalester College.
In her downtime, Obiele enjoys playing and performing classical music on her violin, reading, biking, and traveling around the world.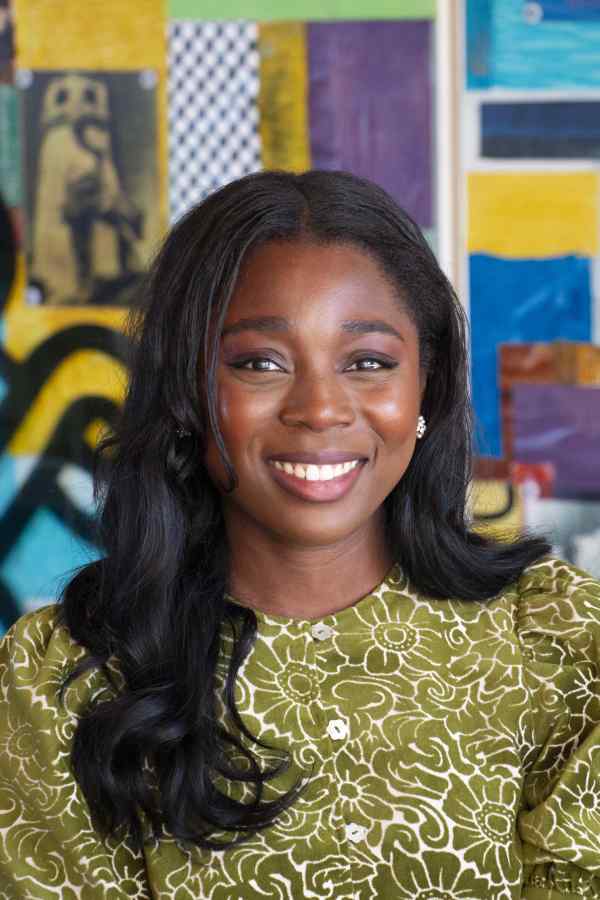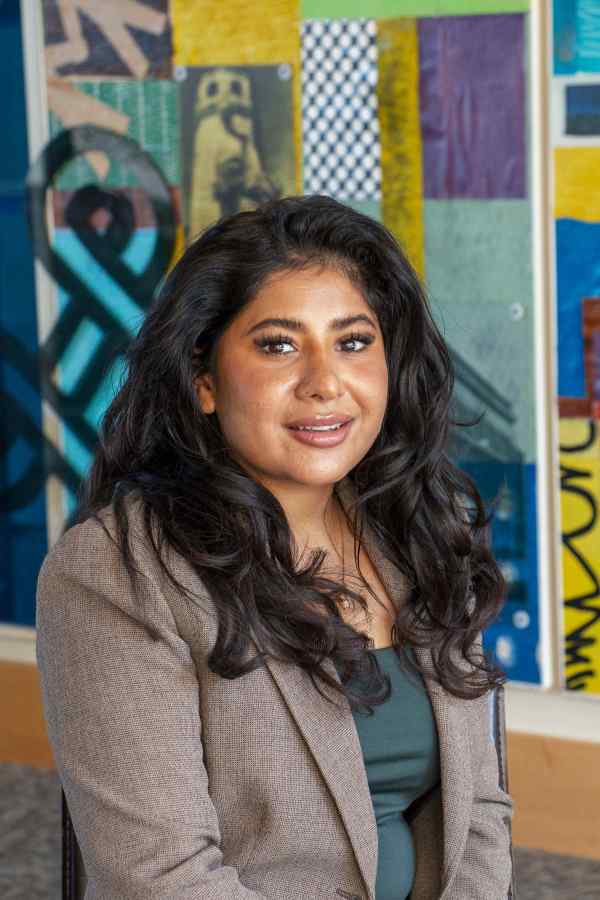 Opalina Peralta (she/her) is from northern Minnesota, but grew up in Queens, NY. She is passionate about helping people in any way she can. Opalina loves learning about politics and graduated with a bachelor's degree in political science from Bemidji State University. Opalina has worked mainly with the Native community and is a member of the Leech Lake Band of Ojibwe. She has always worked with various tribal nations in her jobs. In her previous capacity, Opalina worked as a paralegal/legal assistant, where they would have cases within the Tribal Nations throughout Minnesota. Right now, she is currently an executive assistant and works with Tribal Nations in an administrative capacity. Opalina is proud to be able to understand more of the politics and inner workings of tribal government in Minnesota. In her free time Opalina enjoys hiking and looking for different trails. Her family goes up to the North Shore every year and hikes the different trails.
Raquel Willis (she/her) is a mental health leader. She is passionate about helping others and serving her community. Raquel is a Navy veteran and a mother. She is proud of serving people with disabilities and serving her country honorably. In her spare time, Raquel enjoys being at the lake, reading, spending time at festivals and traveling.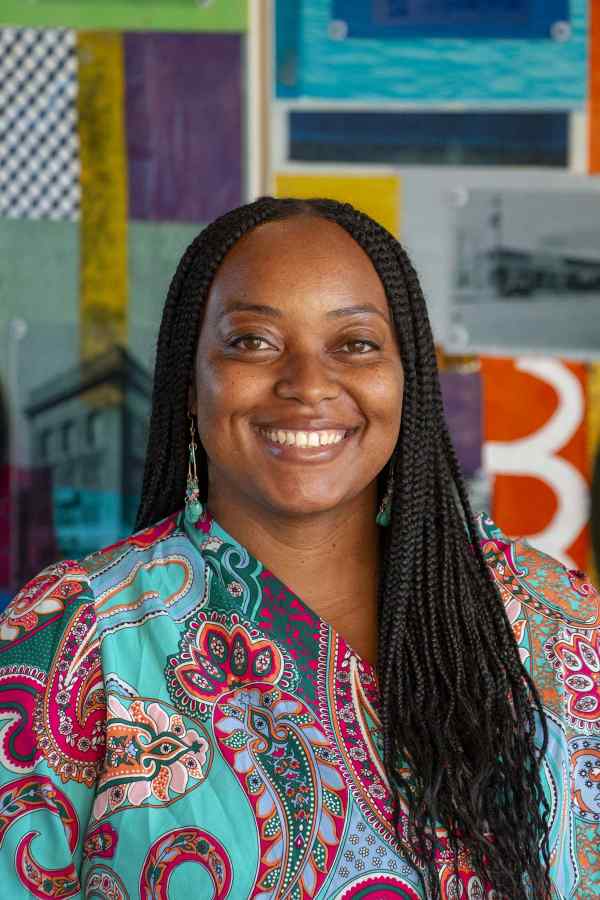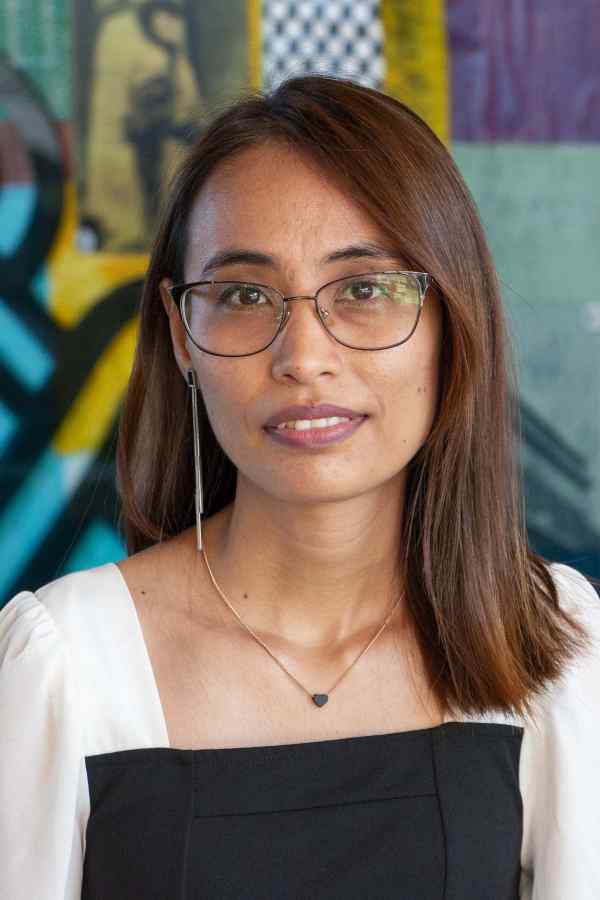 Zahra Hussaini (she/her) was born as a refugee without any legal status in Iran. Her family left Afghanistan during the civil war and then the Taliban took over the government. After a while when the Taliban collapsed, her family returned to Afghanistan for a better life and to enjoy their rights as citizens. She was thrilled to go home, because Afghanistan meant home to her as a kid. However, reality hit Zahra later. She was a minority based on ethnicity, Hazara, and religion, Shia- Islam in Afghanistan. Thus, Zahra's definition of home changed to a place where she felt safe and comfortable among her beloved ones, family, friends, or anyone at any place in the world. In life, Zahra got to know she is more passionate about having a voice for change even if the community and people around her were limiting the resources for her as a woman. People in her village held her back from having access to education and employment openly. She always hid from them because they expected women to stay at home. However, the village's expectations of Zahra staying at home drove her to try harder for being an example of an educated person who they could work with. She is also passionate about personal growth in her free time. Zahra is practicing biking and it makes her proud because she is doing something that she never had the courage to do in her life before.
2022-2023 Cohort
Aaliyah Kilgore

Alex Abraha

Anishaa Kamesh

Ayomide Ojebuoboh

B. Rosas

Charles Borom

Domonique Jones

Geetanjali Mittal

Hannah Chibuike Ihekoronye

Jules Edwards

Keisha Mitchell

Lashale Eskridge

Liz Kaufman

Lucius Luther

Razia Hashemi

Ricky Valentin Peña

Sarahi Morales Silva

ShaVunda Brown

Ta'Mara Hill

Tescia Bratcher

Thuba Nguyễn
2021-2022 Cohort
Aurin Chowdhury
Autumn McDowell
Billie Conaway-White
Dieu Do
Farhia Budul
Helen Bassett
Helina Haile
Lauren Feiersinger
Lindberg Chambliss
Maria Camila
Merino Franco
Natletha Gorpu Sumo
Nichol Ellis-McGregor
Sophat Jecsi
Tor Chavarria
Zoë Bourgerie
2020-2021 Cohort
Abdiaziz Ibrahim
Anika Bowie
Benjamin Yawakie
Callie Chamberlain
Charity "Purple Queen" Paye
Hassan Qais As-Sidiq
Herschel McPherson
Ibrahim Owolabi
Ikal Avila
Priscilla Villa-Watt
Reyna Ortega
Richard Gordon
Ruth Cardenas
Tsega Tamene
Yordanose Solomone
2019-2020 CEP Cohort
Abdirisaq Moallin
Ade Salami
Arviance Bryant
Chelsea Williams
Dr. Claudia Daml
Francesca Pagan
Hollies Winston
Isela Xitlali Gómez R.
J Ngyuen
Jenesis Hope Fonder
John Thompson
Karla Arredondo-Payan
Marea Perry
Oluwatobi Oluwagbemi
Richard Gordon
Triasia (Asia) Givens
2018-2019 CEP Cohort
Aarica Coleman
Abiola Abu-Bakr
Biiftuu Ibrahim Adam
Bukola Oriola
Cherita Tenhoff
Comfort Dondo
Erica Valliant
Estefania Navarro Hernandez
Fatu Magassouba
Jokho Farah
Linda Garrett-Johnson
Maria Isa Pérez-Hedges
Maya Washington-Zeigler
Ricardo Caballero Perez Gonzalez
Rico Durán
Samantha Sencer-Mura
2017-2018 CEP Cohort
Abshir Colad
Antonio Elias
Darius Gray
Ethrophic Burnett
Gaonou Vang
Joshua Vang
Kalia Xiong
Khalid Mohamed
Lauren Yates
Nicholas French
Robin  Wonsley
Ruthie Johnson
Tolulope Ola
Victor Cedeno
Willie Pearl Evans
2016-2017 CEP Cohort
Amanda  Koonjbeharry
Awale  Osman
Bao Lee
Brett Grant
Cacje Henderson
Chuayi Thao
Clara Sharp/Akbar-Bey
Cynthia Zapata
Kabo Yang
May Esperanza Losloso
Monica Hurtado
Sheku Samba
2015-2016 Founding CEP Cohort
Chalonne Wilson
Chong Lee
Daniel Yang
Donna Oda
Fartun Weli
Kizzy Downie
Metric Giles
MK Nguyen
Nicole Hernandez
PH Copeland
Phillipe Cunningham
Rebecca Lucero
Ron Harris
Theresa Nix
Read Courageous Stories of past Community Equity Program participants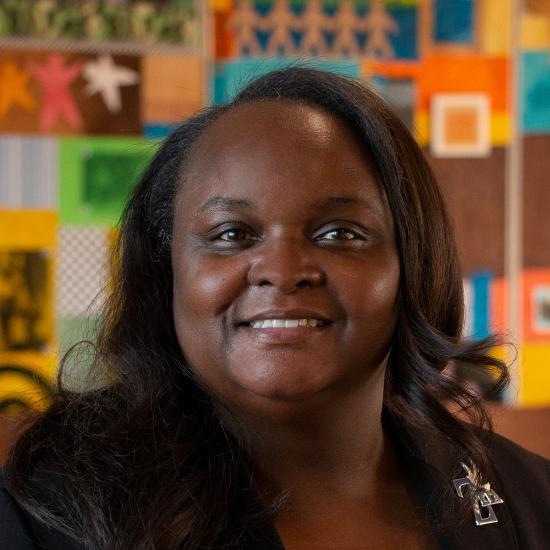 The Community Equity Program provided Keisha Mitchell with hands-on experience during a historic Legislative session
Minnesota legislators passed transformational legislation for abortion rights, paid family and medical leave, transgender rights protections, driver's licenses for undocumented residents, restoration of voting rights for people after rel...More about this story »