Header Type
Title
2022 Annual Report
Building momentum to better serve whole people and whole families
Body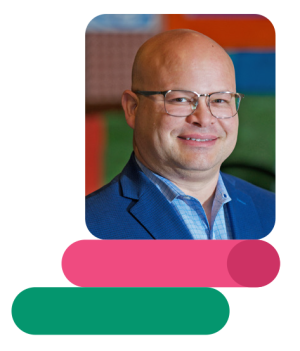 Dear friends and supporters,
On behalf of everyone at Wilder, thank you for all the ways you contribute to our mission and the Greater Saint Paul community. Over the past year we have experienced the ongoing effects of COVID-19, shifted to new ways of working and living, and continued to expect the unexpected. Through all of this change, our staff, volunteers, partners and supporters have provided a solid foundation for Wilder to make a lasting and positive difference. We are grateful for your generosity.
Your contributions helped us reach our goal for the Campaign for Families: Together we raised more than $17 million in support of people and families in Saint Paul! We are proud and humbled by this achievement, but we know the work is just beginning. We have already increased our capacity to help families be healthy, stable and prosperous, and there are many more opportunities on the horizon. I hope you'll take a moment to read the examples of Wilder's impact in this report.
With your help, we are building momentum to better serve whole people and whole families. No matter what the future holds for our community, Wilder will be here for good.
In partnership,
Armando Camacho