Title
Planned Gifts Support Our Mission Long-Term
Body
One of the most inspiring things about Wilder is having the stability of serving Saint Paul for more than 100 years, while continually renewing and adapting our work to meet current needs. Wilder was started in 1906 with an estate gift from the Wilder family with the goal of being a permanent source of hope and support. Their initial gift planted the seed for our mission, to which hundreds of others have contributed through direct gifts and gifts in their will or estate plans.
Donors who have included a gift to Wilder in their estate plans are recognized as Heritage Partners. It's a significant number of people, but to each person there is something about Wilder that is uniquely meaningful. Some people are really moved by our mental health work and want to make sure it continues. Others have a long family or work history with Wilder and want to make us part of their long-term giving plans.
For example, Kathy and Craig Binger have a great story about why they included a gift to Wilder in their plans. Back in the 1920's, Kathy's mom and aunt attended our Child Development Center so Kathy's grandma could keep working to support their family. In their own words, Craig and Kathy shared this quote about why they chose to include Wilder in their estate plans: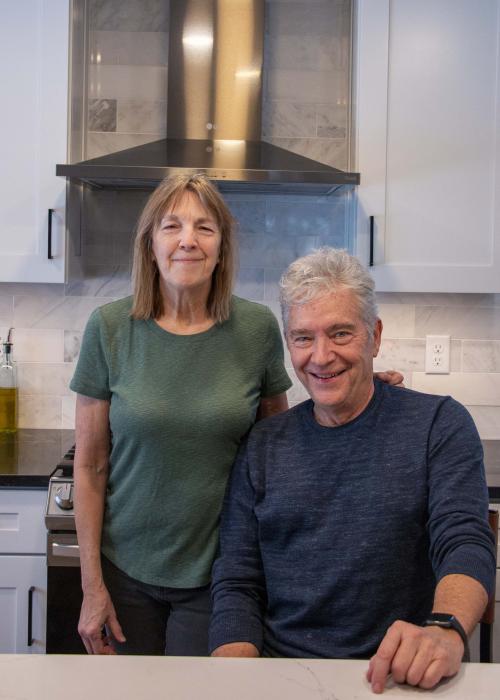 "A few years ago, Kathy and I updated our estate plans and our trust now identifies Wilder as a beneficiary. Why have we chosen Wilder? Over its 100+ years of service to St. Paul, Wilder has always aimed to meet evolving needs. Wilder always focuses on the future; it was so during my 30-year affiliation with the organization and continues to be so today.
Wilder has always made good use of relevant data, has a solid understanding of public need, expertise with mental health and other relevant science, and a talented staff. A core value and hallmark of Wilder is innovating in ways that creates social service efforts built for tomorrow's needs.
I encourage anyone who is considering such a gift to do more than just think about it and to actually take action. Like the Nike slogan says: Just do it!"
You can read the Bingers' full story that shares more details about their generations-long connection with Wilder.
There are many ways to become a Heritage Partner; here are some of the common ways we work with donors to make a long-term gift:
Bequest in your will or trust

. You can designate a certain dollar amount, a percentage of your estate, or the remainder after all other provisions are specified. There are a variety of trusts, some of which can provide income to you or your family during your lifetime, in addition to a charitable gift. Talk to your attorney about the right plan for you.

Naming Wilder as a beneficiary of your IRA or retirement account, life insurance policy

, Donor Advised Fund or commercial annuity. It is very simple to do: just request a change of beneficiary form from your policy administrator, or download the form on your provider's website. Make your desired changes and return the form to your provider to establish the gift.

Create your own named endowment at Wilder.

With a minimum gift of $100,000, you can establish a fund that supports our general mission or a specific purpose that is meaningful to you. An endowment can be created with a gift of cash, stock or through a beneficiary designation. Your initial gift will be invested and the earnings will be used to support our work each year, forever.

Lastly, if you are 70 ½ or older, you can use your IRA to make a gift of up to $100,000 to charity. Called a

Qualified Charitable Distribution

(QCD), this may reduce your taxable income while giving a significant gift.
I invite you to visit the Planned Giving page on our website for more information including sample bequest language, a Qualified Charitable Distribution request template, and stories of Wilder's planned giving donors.
If you're curious and want to have a conversation about planned giving, you can also reach out to Michelle Morehouse ior Anne Rodenberg – they would love to talk about your current and long-term giving goals!
Thank you for considering these opportunities to have a long-term impact on our mission. We all benefit from looking ahead to supporting future generations of families!
Widgets
Read more about planned giving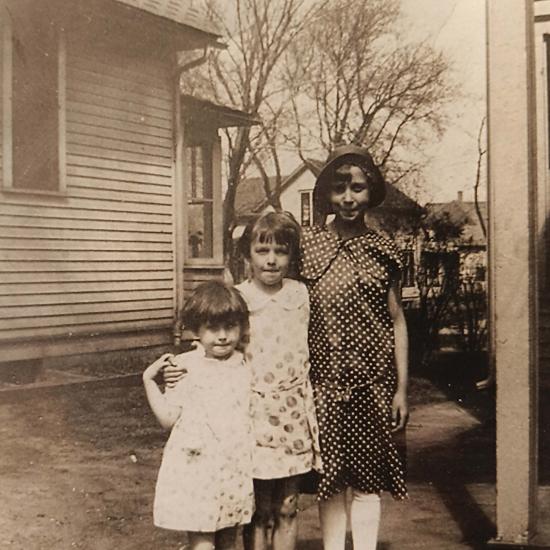 Donors Craig and Kathy Binger's connection to Wilder spans a century
It's no surprise that Craig and Kathy Binger support Wilder's mission as donors. After all, Craig worked at Wilder for more than 30 years, and he values Wilder's focus on innovation to meet community needs now and into the future. &...More about this story »