Profile Image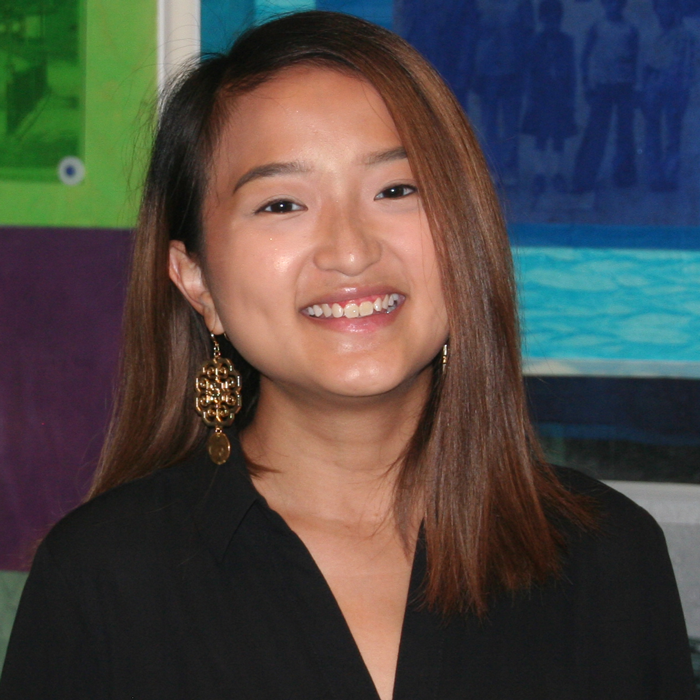 Position
Research Associate
Bio
Tshiacha assists and supports in multiple research projects, which include web survey design and data collection. Her research interests includes various topics such as stress reactivity, critical periods in development, visual neuroscience, cultural neurolinguistics, epigenetics, and is particularly interested in behavioral neuropharmacology.
Tshiacha has a bachelor's degree from St. Catherine's University in neuroscience through the Associate Colleges of the Twin Cities program offered from the private universities in the Twin Cities. Her professional experience includes academic research at St Catherine's University involving secondary language acquisition in undergraduate students and academic research at the University of St. Thomas where she studied anxiety and depressive-like behaviors in mice after acute methamphetamine use. Before Wilder, Tshiacha worked as an optical coherence tomography technician monitoring ocular diseases and assisted with various neuro-rehabilitative visual tasks in diverse communities within the East Metro.
Outside of work, Tshiacha enjoys PC gaming, collecting card games, traveling, camping, baking, going to concerts, exploring local restaurants and cafes, and spending time with her friends and family.