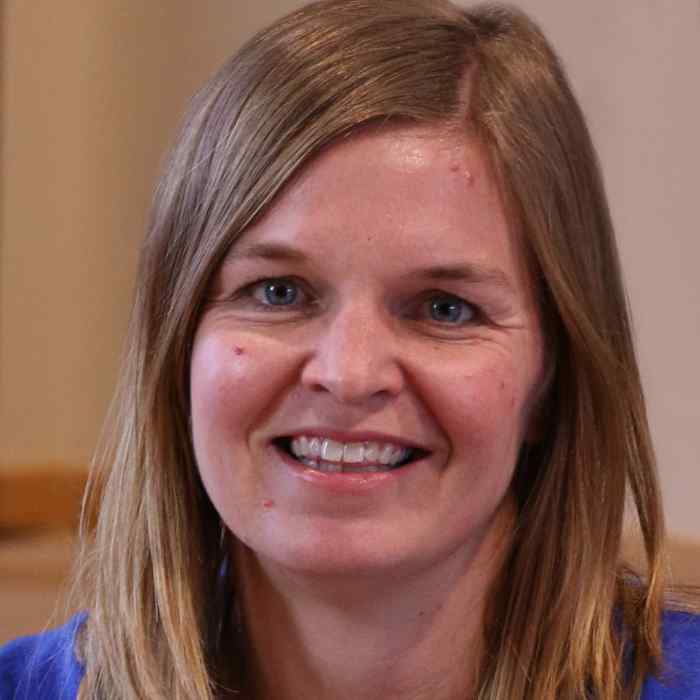 Melanie manages a portfolio of applied research and evaluation projects focused primarily in the areas of public health and children's mental health. Much of her work focuses on identifying and addressing factors that contribute to health inequities and disparities in access to health and mental health services. Since joining Wilder Research in 2006, she has worked with local nonprofit organizations, foundations, county departments, and state agencies to design and conduct mixed-method community needs assessments, process evaluations, health impact assessments, and applied research projects. She is an experienced facilitator who works closely with diverse stakeholder groups to gather and use information to inform decisions and take action.

Within Wilder Research, Melanie serves as our strategic initiatives lead to support ongoing quality improvement and organizational change efforts. Outside of work, Melanie has a green(ish) thumb and starts each spring with hopes for a bountiful vegetable garden. Throughout the year, you'll find her spending time with her family, at the dog park, or running along local trails.

Melanie has a master's degree in public health from the University of Minnesota School of Public Health, and a bachelor's degree in biology from Macalester College.