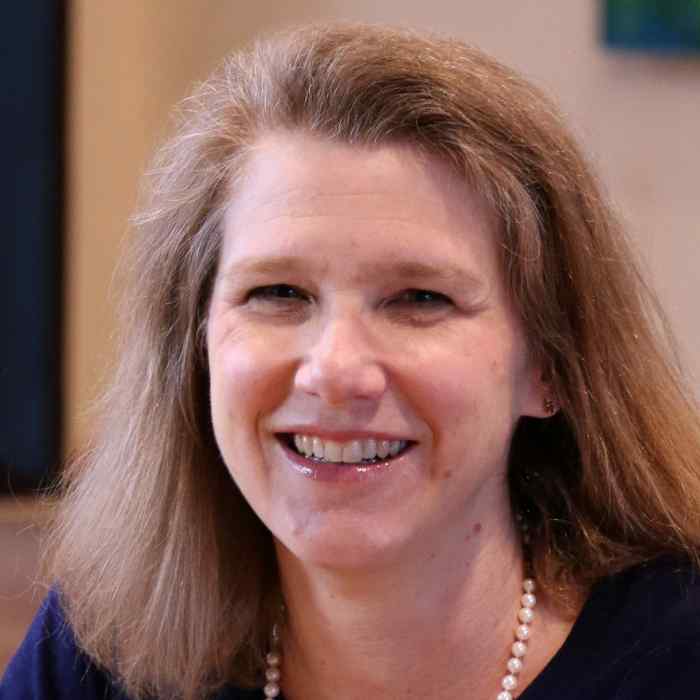 With over 20 years of experience, Laura is a skilled consultant who works with clients to articulate their evaluation needs, match evaluation approaches to project goals, and strategically communicate and use research results. She also enjoys facilitating workshops about evaluation and research.
Laura specializes in helping organizations operate more effectively by identifying and tracking metrics that demonstrate success or reveal opportunities for improvement; adapting and applying business practices and quality improvement approaches in the nonprofit sector; and guiding philanthropic funders through the process of making funding decisions, measuring the impact of their giving and community involvement, and using the knowledge to inform future activities.
Laura's recent work includes helping Interfaith Outreach and the YWCA St. Paul develop frameworks and collect key data to show success for multiple human service programs and the overall organizations; assessing the effectiveness of the funding approach used by The Saint Paul & Minnesota Foundations for the Council for Black Male Success; identifying and collecting key indicators to measure the goals for the Peter and Elizabeth C. Tower Foundation; measuring the impact of offering an incentive for Minnesota residents to use EBT at farmers markets; and providing consultation, training, and implementation support to the Minnesota Cancer Alliance to show progress on the goals of the Minnesota Cancer Plan.
Prior to joining Wilder Research in 2000, Laura worked as a researcher and evaluator for the State of Minnesota. She has a master's of public affairs degree in public policy and nonprofit management from Indiana University's School of Public and Environmental Affairs and a bachelor's degree from the University of Wisconsin - Madison. Laura has also taught an undergraduate Program Evaluation course at Metropolitan State University and now enjoys working with former students as they have taken positions with client organizations.