Title
James P. Shannon Leadership Institute: Information Sessions
Body
Join an info session to learn more about James P. Shannon Leadership Institute, a Wilder community leadership program
A brief program overview will be followed by an opportunity to meet and connect with other community leaders, Shannon alumni and program staff. Registration is required to join an upcoming information session:
Tuesday, August 20 | 4:00 p.m. - 5:30 p.m.
Wednesday, September 11 | 8:00 a.m. - 9:30 a.m.
Thursday, September 26 | 4:00 p.m. - 5:30 p.m.
Thursday, October 10 | 8:00 a.m. - 9:30 a.m.
---
About the Shannon Leadership Institute:
Are you interested in discerning the purpose of your work, getting clarity on your values, and strengthening your leadership? Discover whether the James P. Shannon Leadership Institute, a community leadership program offered at the Amherst H. Wilder Foundation, is right for you.
Each year, the Shannon Leadership Institute brings together community-serving leaders from Minnesota and beyond and provides them an opportunity to reflect on the purpose of their work, strengthen their leadership capacity, and gain clarity about how they might apply their best self in all aspects of their life. We work with leaders from the nonprofit, philanthropic, government, business, and other sectors.
"The Shannon experience has given me the clarity, courage, and most important, the faith to live my life according to my core values. It's changed my life in amazing, unexpected and powerful ways." - James P. Shannon Leadership Institute Alum
Presented By
Presented By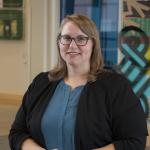 Program Manager, Wilder Community Leadership Programs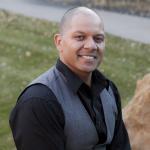 Director, James P. Shannon Leadership Institute
Sections
Curious about Wilder's James P. Shannon Leadership Institute but want to know more before attending the info session? Get a program overview along with information on features, format, cost, requirements and more.