Intercultural Development Part 1: Deepening Individual Cultural Competence
Join part one from the Foundations of Intercultural Development Series and learn how to be flexible, broaden categories of cultural factors and tips for new ways to problem solve
Date & Time: 
Wednesday, February 20, 2019 | 8:30 a.m. - 11:30 a.m.
Price: 
Standard Rate: $65.00
Group Rate: $55.00
Location: 
Wilder Center (Amherst H. Wilder Foundation)
451 Lexington Parkway North
Saint Paul, MN 55104
More about this training workshop lead by the Wilder Diversity, Racial Equity and Inclusion team:
Understand six vital elements of culture
Clarify the influences of your own culture on values and beliefs
Learn tips and strategies for being adaptive and using an intercultural continuum to make sense of workplace diversity and how to build inclusion
Remain curious and in dialogue when misunderstanding occurs
Identify four kinds of difference that matter in the workplace
Who should attend:
Employees and staff who are good at seeing cross-cultural commonalities and need to build your toolbox for discovering the aspects of culture that will matter to building inclusion.
Note: Attending Intercultural Development Part 2 is recommended for a more in-depth understanding of individual and workplace culture but not required.
Questions about this workshop?
Contact Cardina Esparza
Email: cardina.esparza@wilder.org
Phone: 651-280-2064
Registration Questions, please contact the Wilder Center for Learning and Excellence at training@wilder.org.
Presented By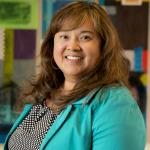 Program Manager, Wilder Center for Learning and Excellence™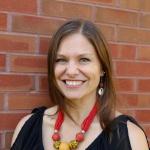 Senior Program Associate, Wilder Center for Learning and Excellence™