Get Better at Conflict Resolution: Cross-Cultural Communication Series Workshop 2
Improve your ability to effectively resolve conflicts and remain engaged in dialogue using cultural cues and diverse perspectives.
Date & Time:
Friday, March 6, 2020 | 8:30a.m.-11:30a.m. | Wilder Center Auditorium A & B
*Workshops 1 (Discover Your Conflict Style) and 3 (Navigate Power Dynamics in Conflicts) are recommended for an in-depth training in conflict resolution with cross-cultural communication
Location: Wilder Center (see map below)
Cost: $65-$75 (includes light breakfast and the completion of the Intercultural Conflict Styles Inventory (ICS®) assessment)
About "Get Better at Conflict Resolution: Cross-Cultural Communication Series Workshop 2"
How do you begin resolving a conflict once you've had a disagreement or dispute with a team member? Misunderstandings may arise but can be avoided by acknowledging diverse backgrounds, perspectives and experiences that shape how we communicate and resolve conflicts. Using the Intercultural Conflict Styles Inventory (ICS®) model, a case study and group discussion, Wilder trainers Cardina Esparza and Nell Goepel will help you:
Learn three ways of identifying, naming and framing conflicts
Deepen your understanding of cultural patterns that differ in problem-solving
Recognize and perceive situations and viewpoints from different mindsets
Determine action steps and new strategies for beginning to resolve conflicts
Gain a cross-cultural understanding of communication and conflict resolution
Complete the Intercultural Conflict Styles Inventory (ICS®) assessment. *Please note: If you have taken the ICS assessment, please bring your results and guide to the workshop.
Attend this workshop series if you lead or work with multicultural and intergenerational teams or groups and are looking for strategies that:
Help initiate conversations, remain flexible and get past disagreements.
Improve group dynamics, inclusion and unity.
Set communication and behavioral expectations when building a new team.
Past participants who completed the Cross-Cultural Communication series have been from:
School districts, nonprofit organizations, boards of directors, cross-organizational committees, government agencies, neighborhood councils and philanthropic initiatives
Presented By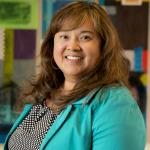 Program Manager, Wilder Center for Learning and Excellence™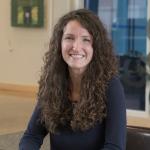 Senior Program Associate, Wilder Center for Learning & Excellence™
Get directions, parking, accessibility and more information
Getting to the Wilder Center:
Directions: Find Wilder Center on Google Maps (Exit 239B off of I-94 for Lexington Parkway)
Public Transportation: Metro Transit Green Line | Lexington Parkway Station | Bus Routes 16 and 83
Parking: Free in Wilder Center Parking Ramp (includes 5 levels, accessible parking on each level, elevator, stairs, ramps, bike racks and electric charging stations)
Accessibility: Wilder Center is fully accessible. Gold Standard in Leadership in Energy and Environmental Design (LEED) Green Building. Elevator, stairs and unisex bathrooms available.
Photographs and/or video will be taken at this workshop:
By taking part in this event at Wilder, you grant the organizers full rights to use any images or recordings for publicity, fundraising, or other purposes to achieve the group's mission. If you do not wish to be photographed please inform Wilder staff.
Cross-Cultural Communication Series Questions:
Cardina Esparza | 651-280-2064 | cardina.esparza@wilder.org
Training and Consulting Services Questions:
Houa Lor | 651-280-2207 | consulting@wilder.org
This Diversity, Inclusion and Racial Equity Training series is offered through the Wilder Center for Learning and Excellence™ that provides educational training and consulting services that connect you to the decades of experience and community wisdom that we've generated from helping people and organizations develop new skills and ideas, address vital community issues and reach their full potential. We are practitioners grounded in research, learning from the community, and accelerating what works through continued education!