Evaluation 101: Focus Groups and Listening Sessions
Focus groups and listening sessions provide an opportunity to have rich conversations with groups of individuals who have been served by your program or who can otherwise provide feedback and guidance about what's working, what isn't, and what to improve.
In this 2-hour session, researchers Amanda Petersen and Sera Kinoglu will share best practices in recruiting participants, developing questions, conducting focus group activities, and analyzing and interpreting results.
Cost: $75 per attendee
About the Evaluation 101 webinar series
Do you want to improve your evaluation skills? Evaluation is one way for your organization to reflect on your work, make changes to better achieve the outcomes you want, and communicate the impact of your work to funders and other stakeholders.
This five session webinar series from Wilder Research walks you through foundational aspects of evaluation and equip you with the tools and resources to do evaluation at your organization. Pick and choose the sessions you want, focusing on whatever skills you would like to build.

What will you learn?
This webinar series will walk you through the major components of the program evaluation cycle: logic modeling, data collection through surveys and focus groups, analysis, using the evaluation results to improve your program, and communicating about your evaluation and findings to your stakeholders.
Who should attend?
These trainings are for nonprofit, foundation, and government staff and volunteers who are interested in building a foundational set of skills in program evaluation. Whether you already use some evaluation tools in your work or have no experience with evaluation, we'll showcase practical approaches for incorporating evaluation into your work.
Presented By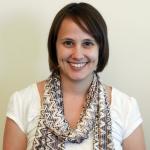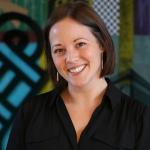 Accommodation, refunds, and more information
How can we help you fully participate?
If you require an accommodation or service to fully participate in this webinar, please contact Wendy Huckaby at wendy.huckaby@wilder.org at least 14 days before the event.
Refunds
Refunds are available up to 7 days before the event begins. You will receive a refund, minus Eventbrite fees, in the same manner you paid.
In the event that Wilder Research cancels the webinar, we will notify you via email and issue a full refund.
Photographs and/or video will be taken at this webinar
By taking part in this event at Wilder, you grant the organizers full rights to use any images or recordings for publicity, fundraising, or other purposes to achieve the group's mission. If you do not wish to be photographed please inform Wilder staff.