Community Equity Program: 2021-2022 Cohort Pop-Up Info Session
If you're interested in applying to the Community Equity Program for the 2021-2022 Cohort, join this pop-up information session online!
The Community Equity Program (CEP) is an immersive program housed out of Wilder Foundation that brings together up to 20 Black, Indigenous and People of Color (BIPOC) who currently serve as community leaders to build an even more powerful and influential voice in public policy decision making in order to drive social change and transform lives in Minnesota. The cost to join CEP is free and only requires time and commitment. Alumni and staff will share more about their experiences with the program and there will be time for attendees to ask questions.
When logging into Zoom on May 12, use passcode: CEP.
Questions? Contact cep@wilder.org. 
Learn more about Community Equity Program here and meet the BIPOC alumni and changemakers of CEP. 
Presented By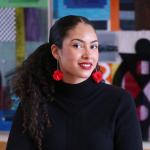 Program Manager, Community Equity Program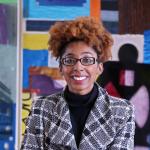 Senior Program Assistant, Community Equity Program